Yellowstone Jewelry for Season 5 Premiere

New Yellowstone Jewelry
Season 5 of the hit TV show from Paramount is kicking off and Montana Silversmiths has some new designs for our officially licensed Yellowstone collection! The beautiful landscape that we both call home is a common thread between both Yellowstone and Montana Silversmiths. Every day we get to see the beauty of Montana at our factory on the banks of the Yellowstone river. As summer turns to the stunning colors of fall we are celebrating the return of one of our favorite tv dramas. We impatiently count the days until we can catch up with this fictional Montanan family and see what will unfold in this new season. These new additions to this collection as always feature the Dutton family Y brand at the forefront of the pieces, but they also speak to the beauty of our home Montana.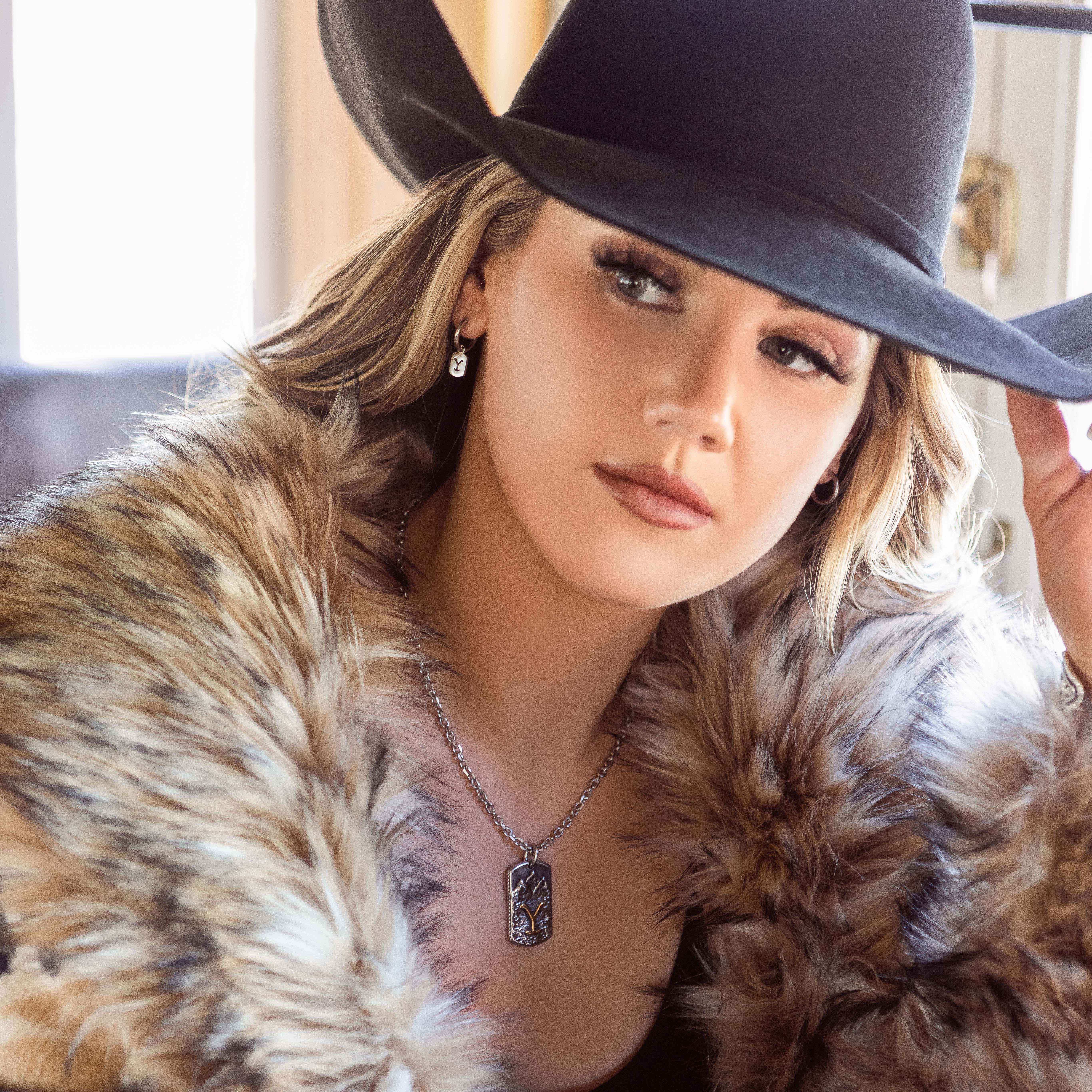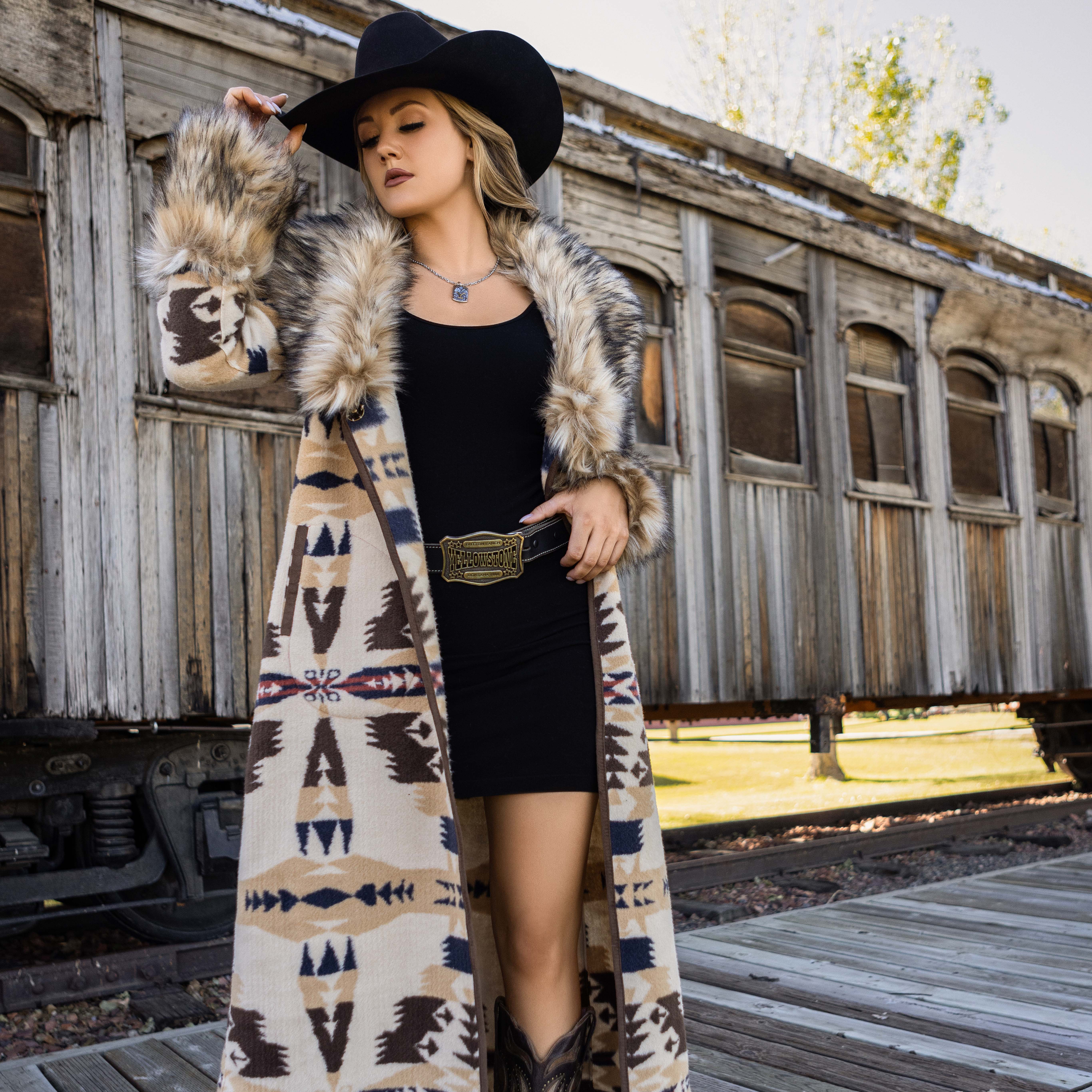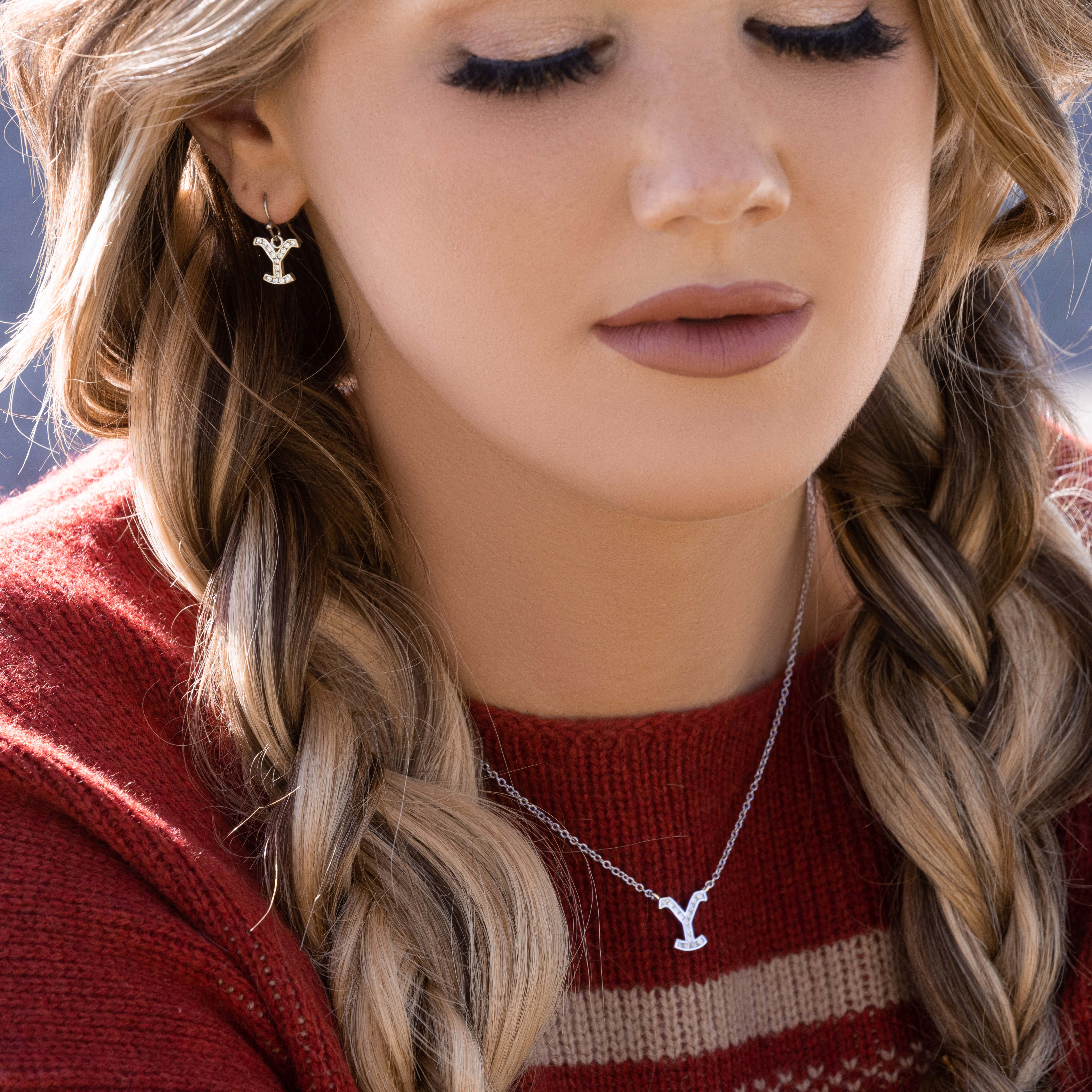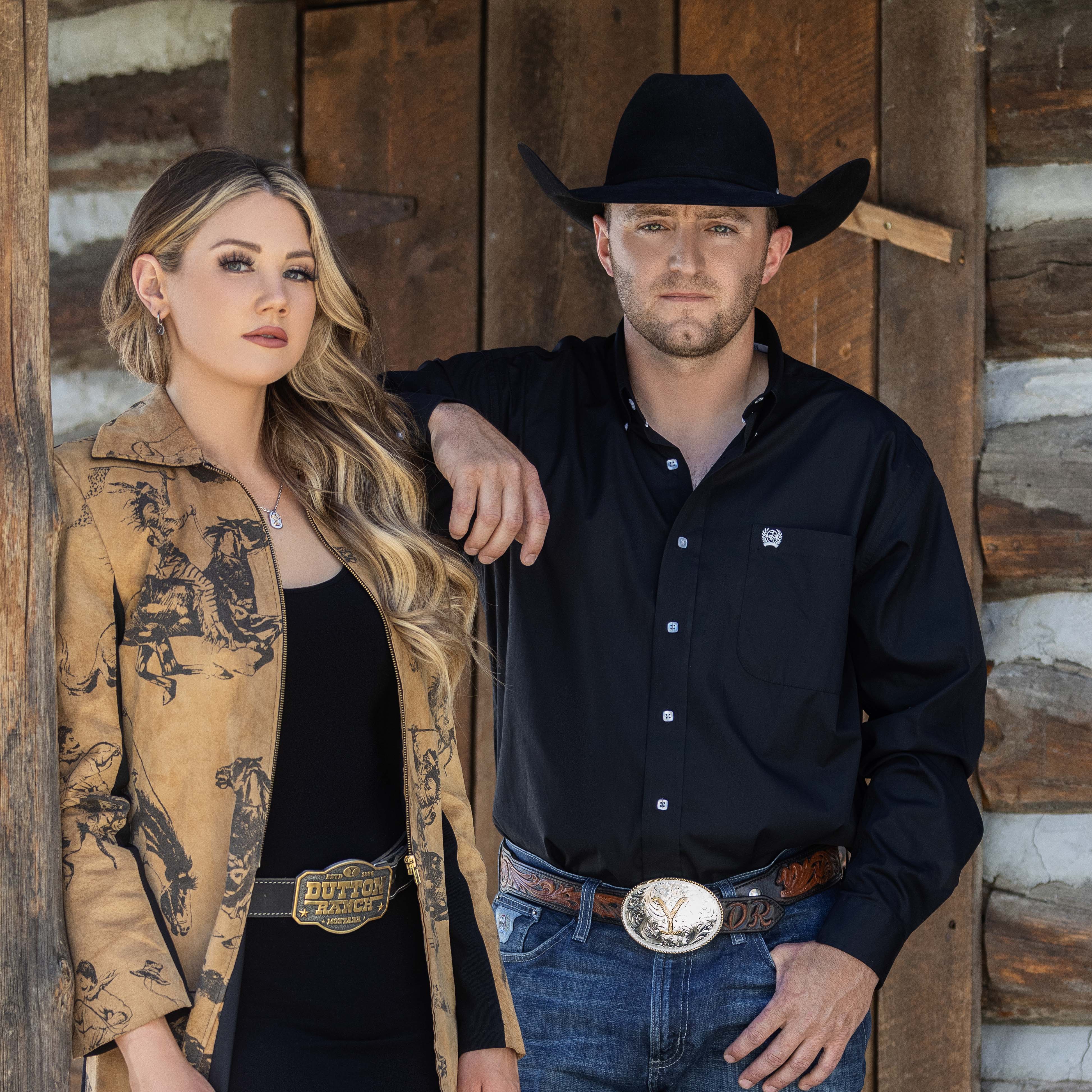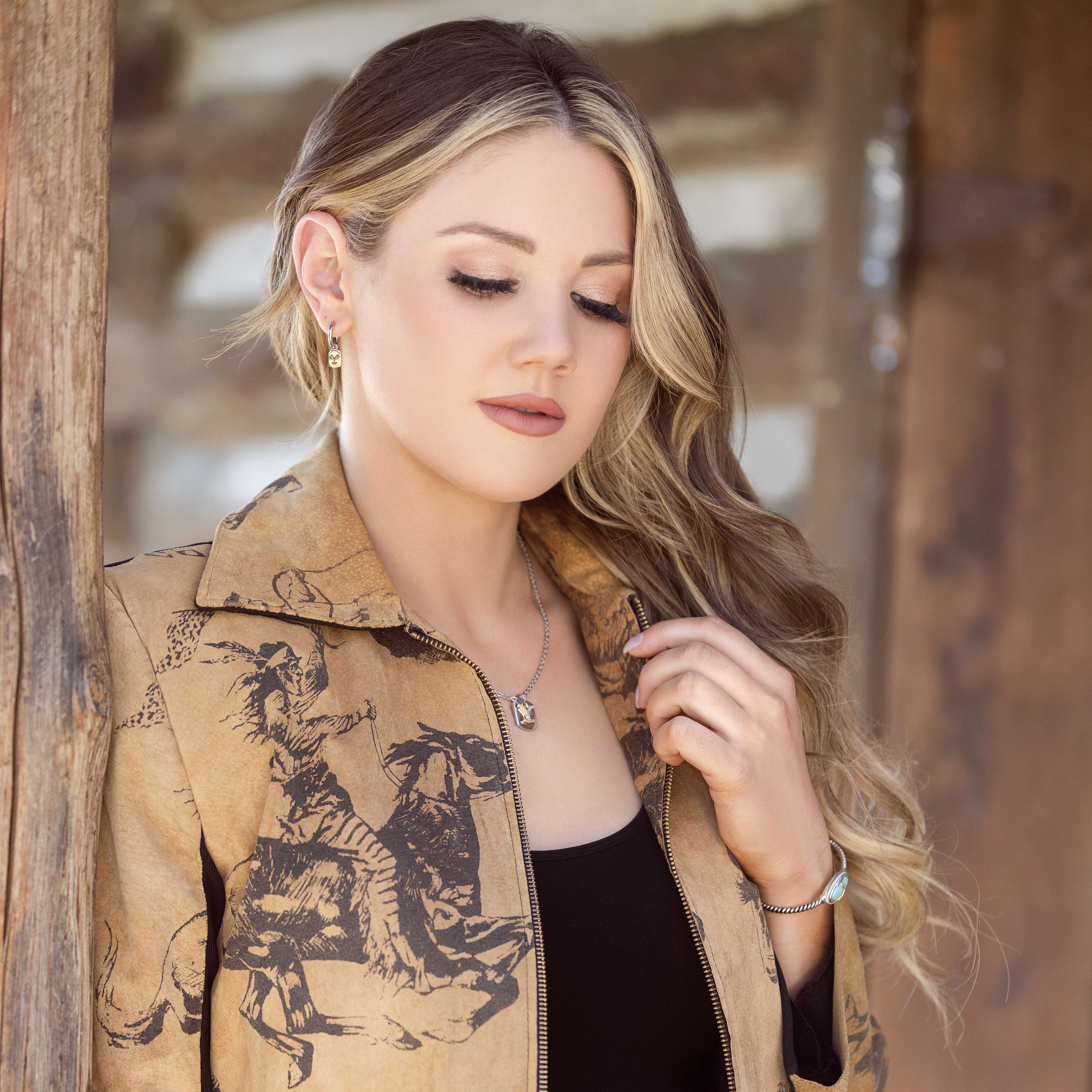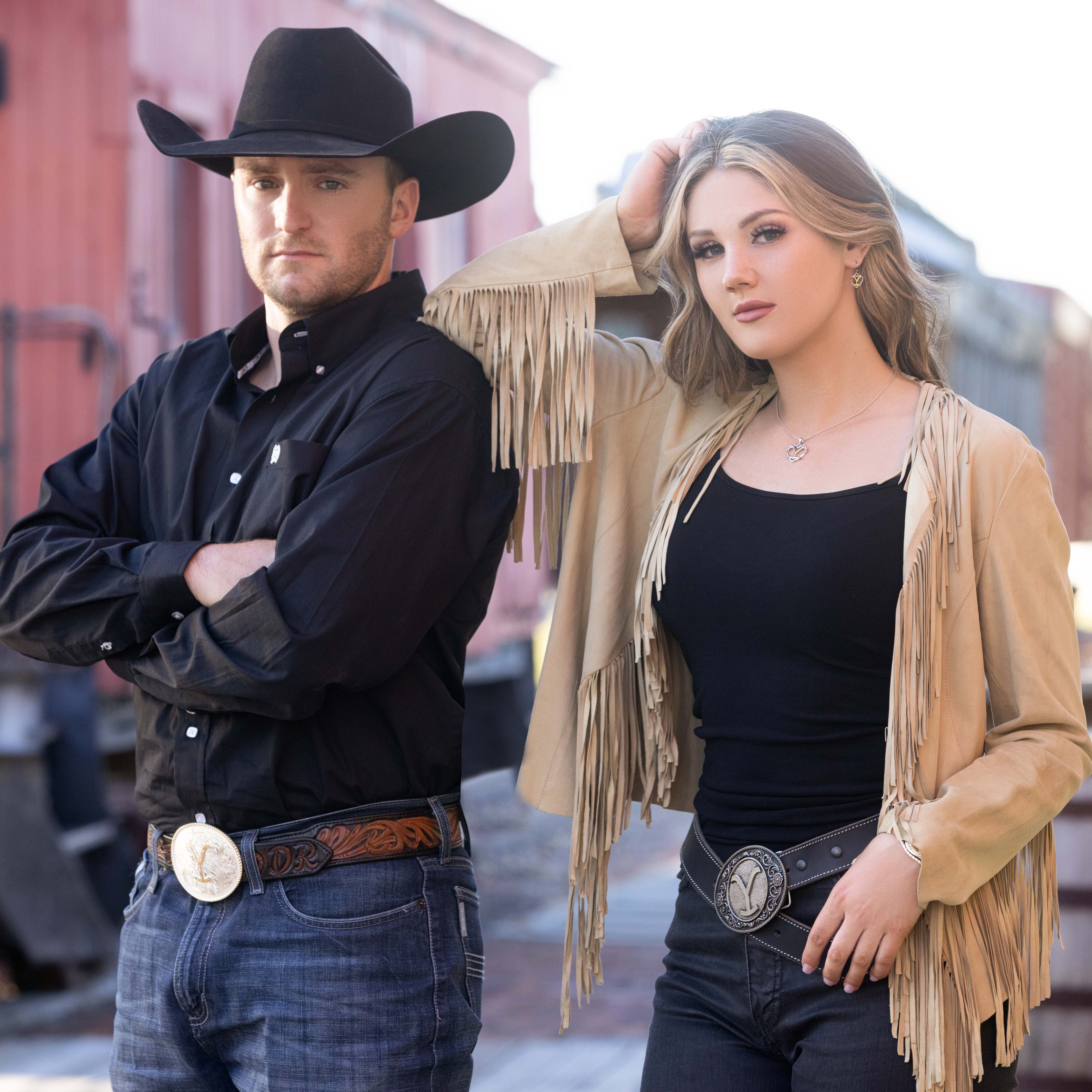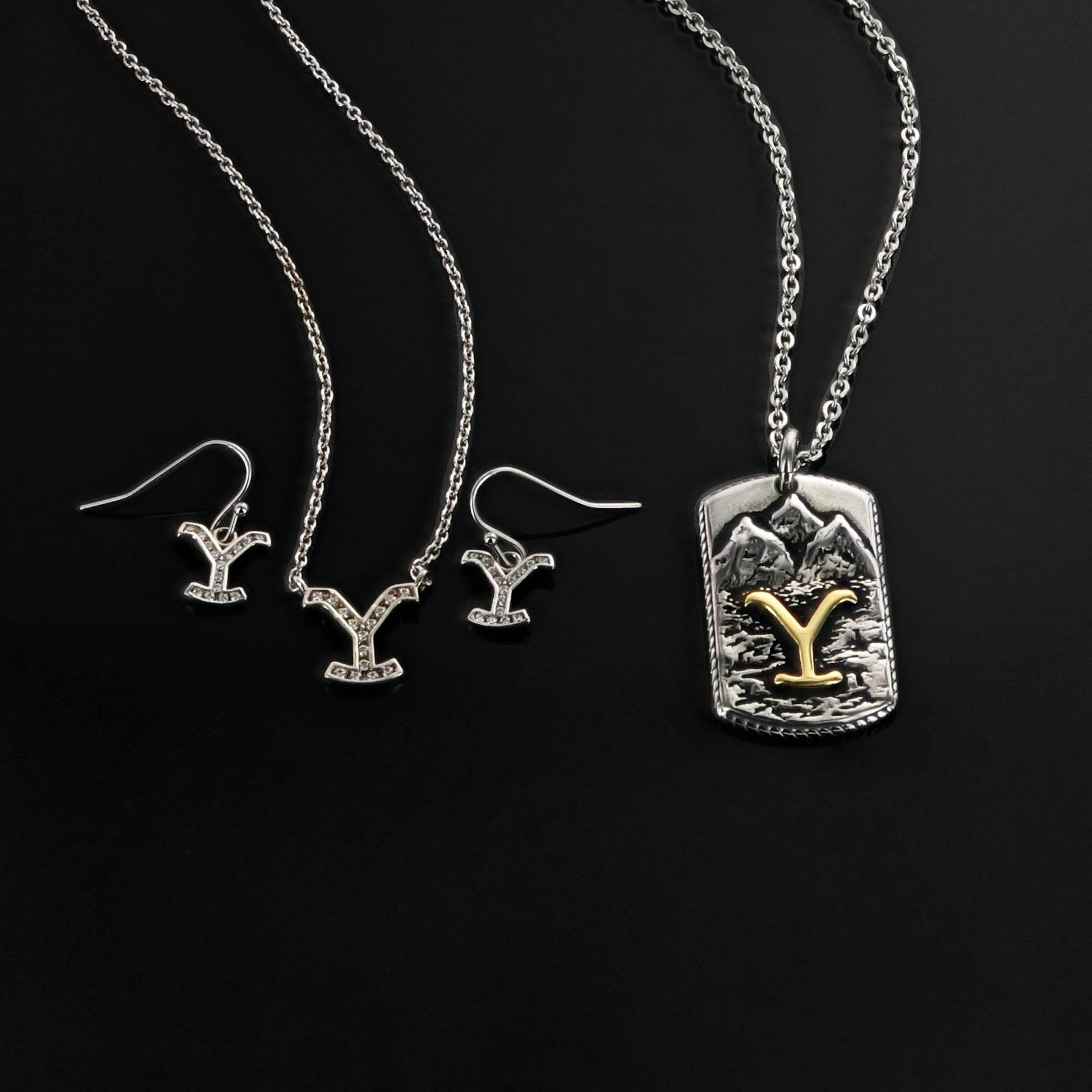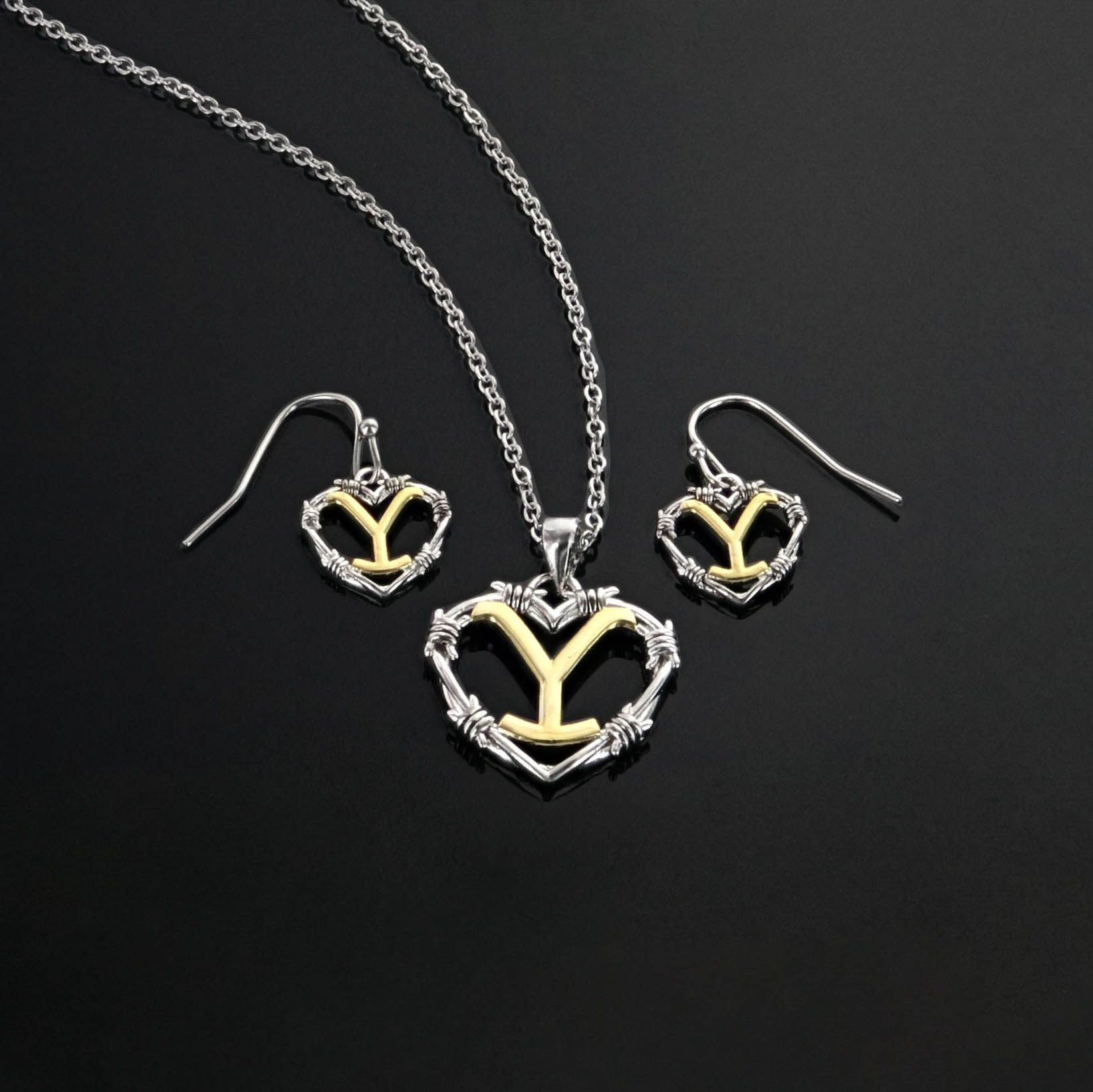 The Yellowstone at Night necklace and earrings set sparkles just like the stars in a clear Montanan sky. The Y brand design features sparkling clear cubic zirconia stones that catch the light from across the room. Charming and delightful the Charms of the Yellowstone necklace and earrings are simple and dainty. The two-tone necklace features a smooth silver tone tab with the Y brand open cut in the center. A gold tone Y brand charm sits on top with dazzling clear cubic zirconia crystals. The charm earrings feature the same Y brand charm in a smooth silver tone dangling from a hoop securing the earrings.
Celebrate the beauty of the Montana landscape with the Base of the Yellowstone necklace. This silver tone necklace has a stunning etched design of a Montana landscape detailing a breathtaking mountain view. The Dutton family brand sits in the center of the dog tag in a brilliant gold finish. The Love of the Yellowstone has the iconic brand in a gorgeous gold tone with a silver finished barbed wire heart in the background.
Shop The Yellowstone Collection
Show your love for the show and Montana with pieces from our officially licensed Yellowstone collection. Give a fan of Yellowstone a gift this holiday season that shows them you know what they like and grab a piece for yourself too. Shop our new pieces or find something from our previous additions to this collection, either way there is a perfect piece for every fan.