Figaro Chain Necklace & Wheat Chain Necklace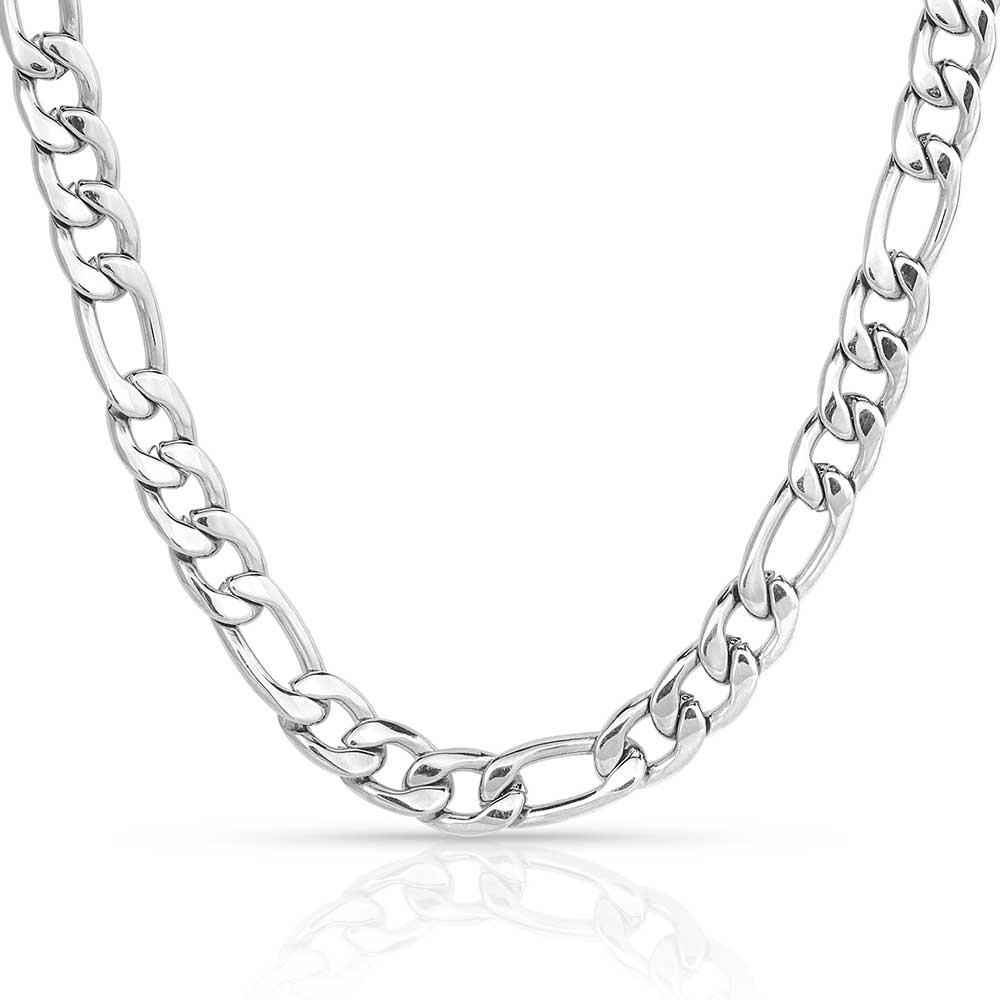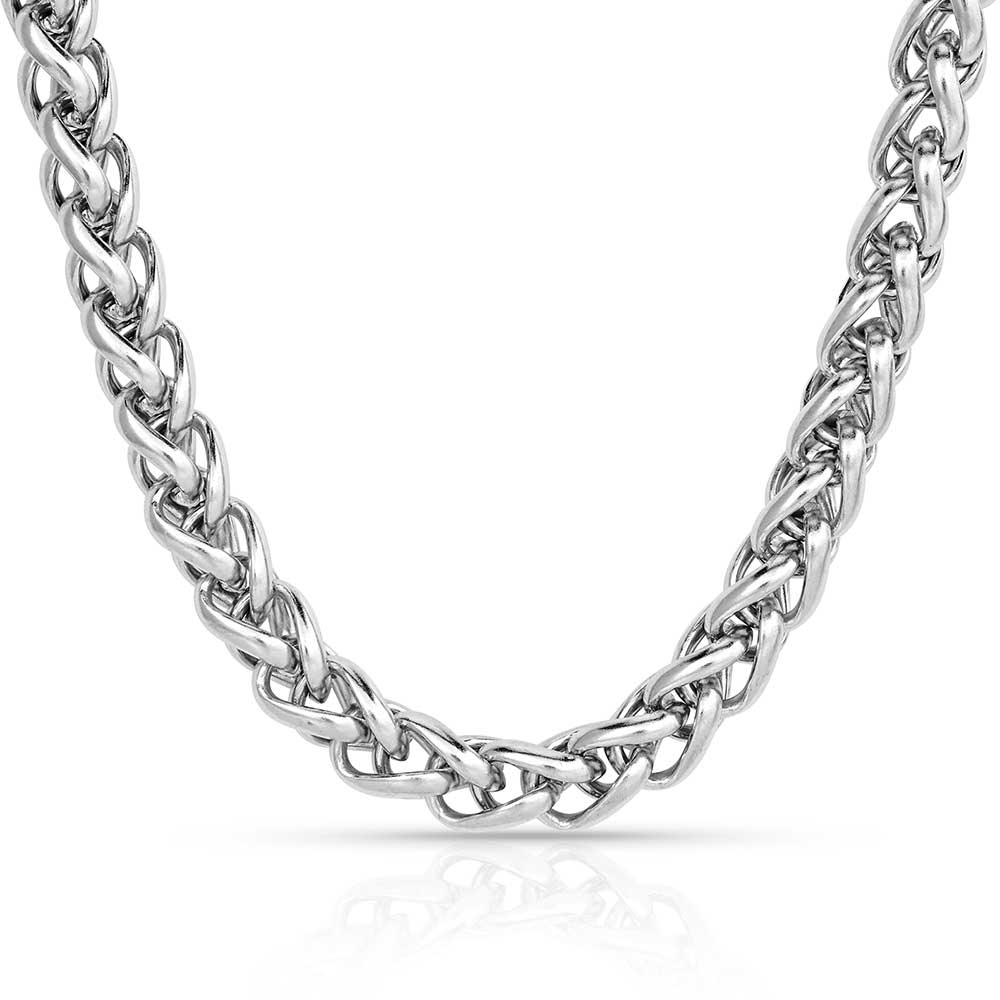 Simple stainless steel chains are an easy addition to any outfit. The figaro chain has three small circular links followed by one elongated oval link. This style is classic and the 22 inch length allows for easy layering. The wheat chain is a heavier looking chain that also adds an easy pop to any outfit. This chain is similar to a rope chain and has a woven appearance that looks similar to a stalk of wheat. At 21 inches the chain allows for simply putting it over the head and layering it with other pieces. Both chains are masculine in nature but can be worn by either gender.
---
Soaring High American Eagle Attitude Buckle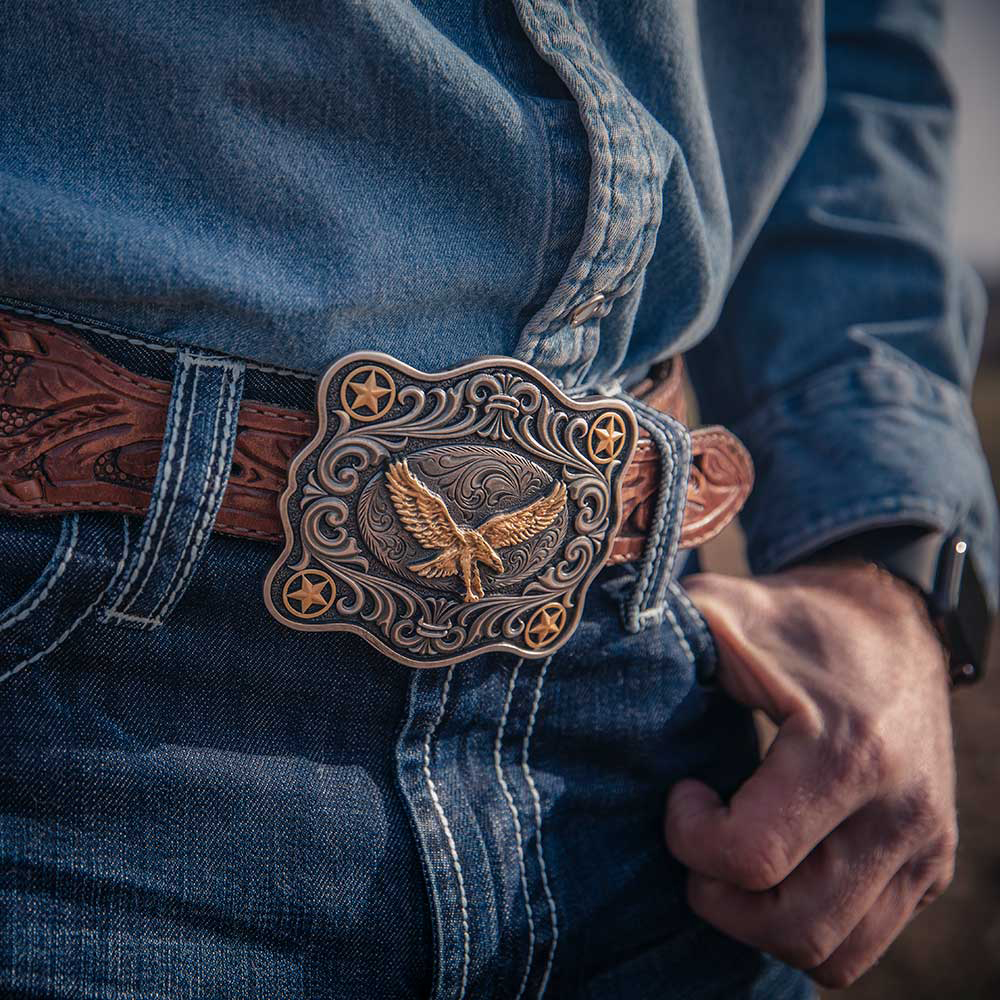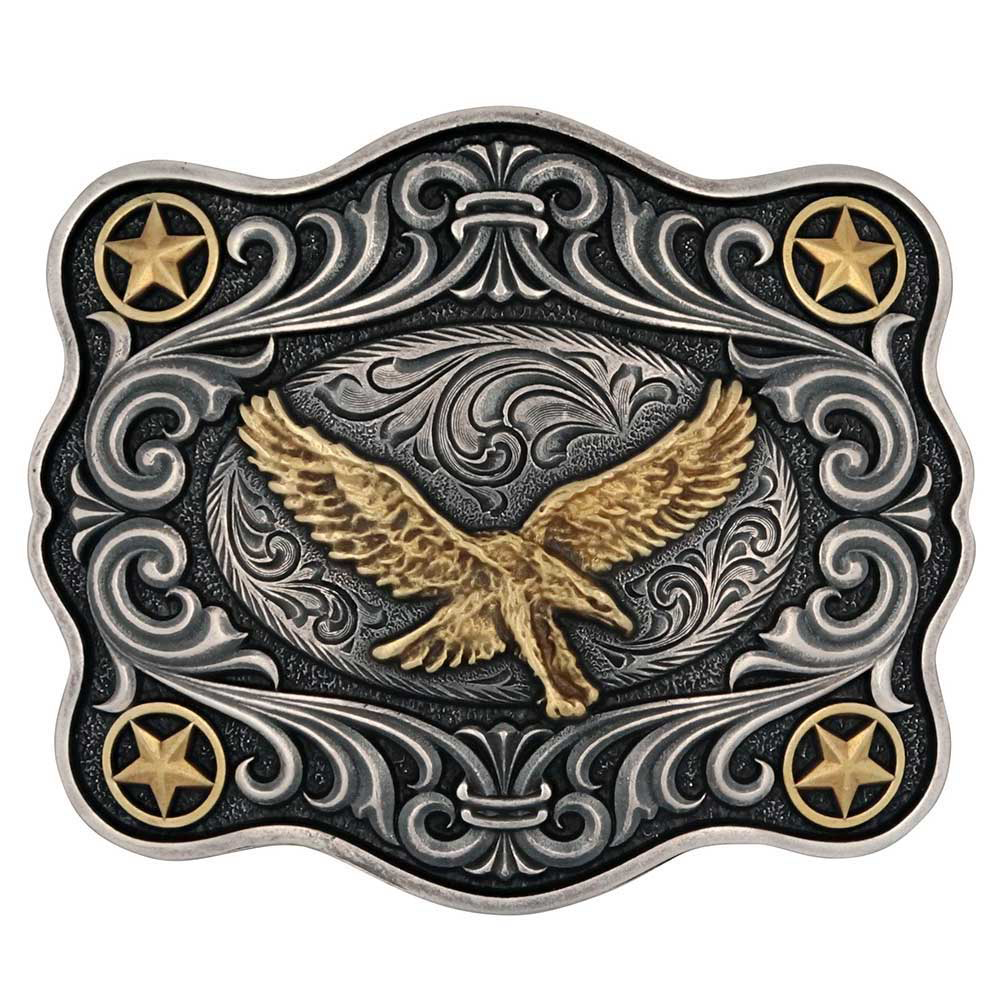 Celebrate American Heritage with the Soaring High American Eagle Attitude Buckle. The deeply antiqued oval with etched filigree serves as the backdrop for a gold tone eagle also antiqued to highlight the detail. Additional filigree flows around the middle oval and along the buckles scalloped edge in a brighter silver tone. Finishing the buckle on each corner an encircled gold tone star is featured. This buckle is a stunner and understated way to display your American pride.
---
Southwest Symbols Cuff Bracelet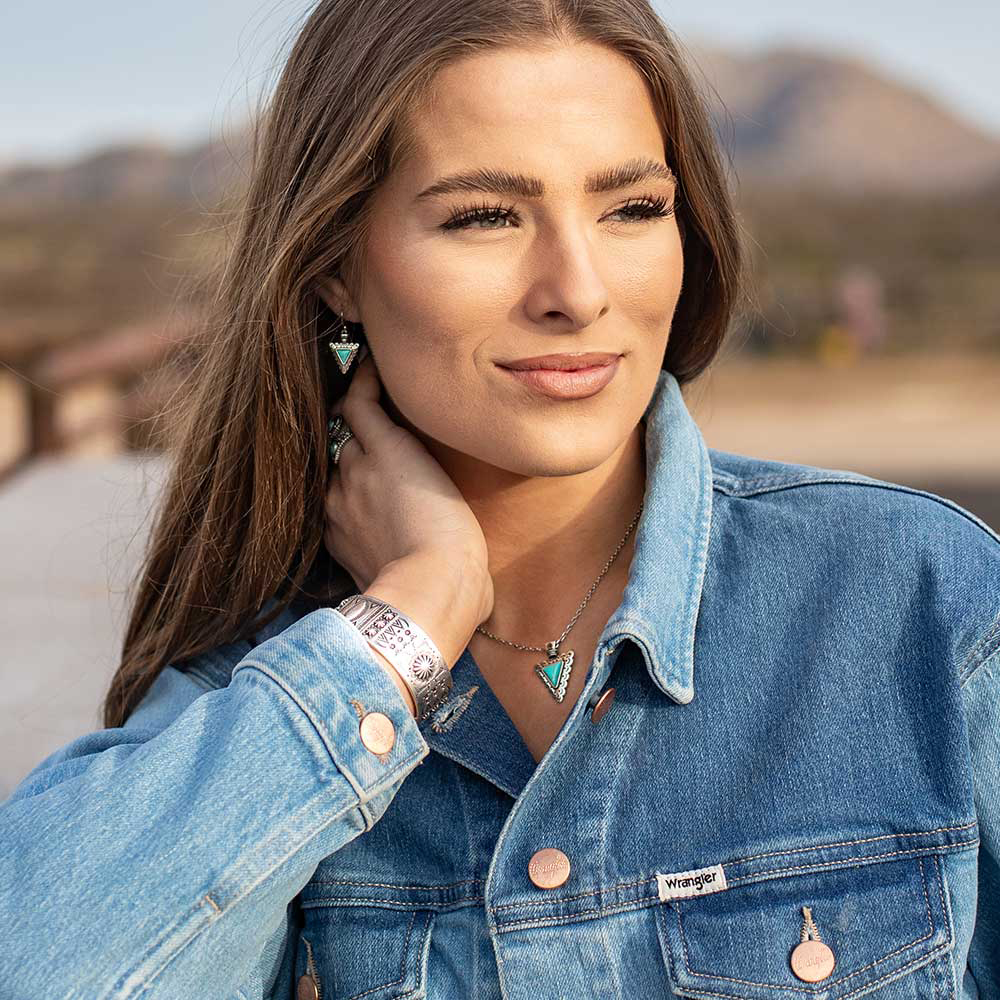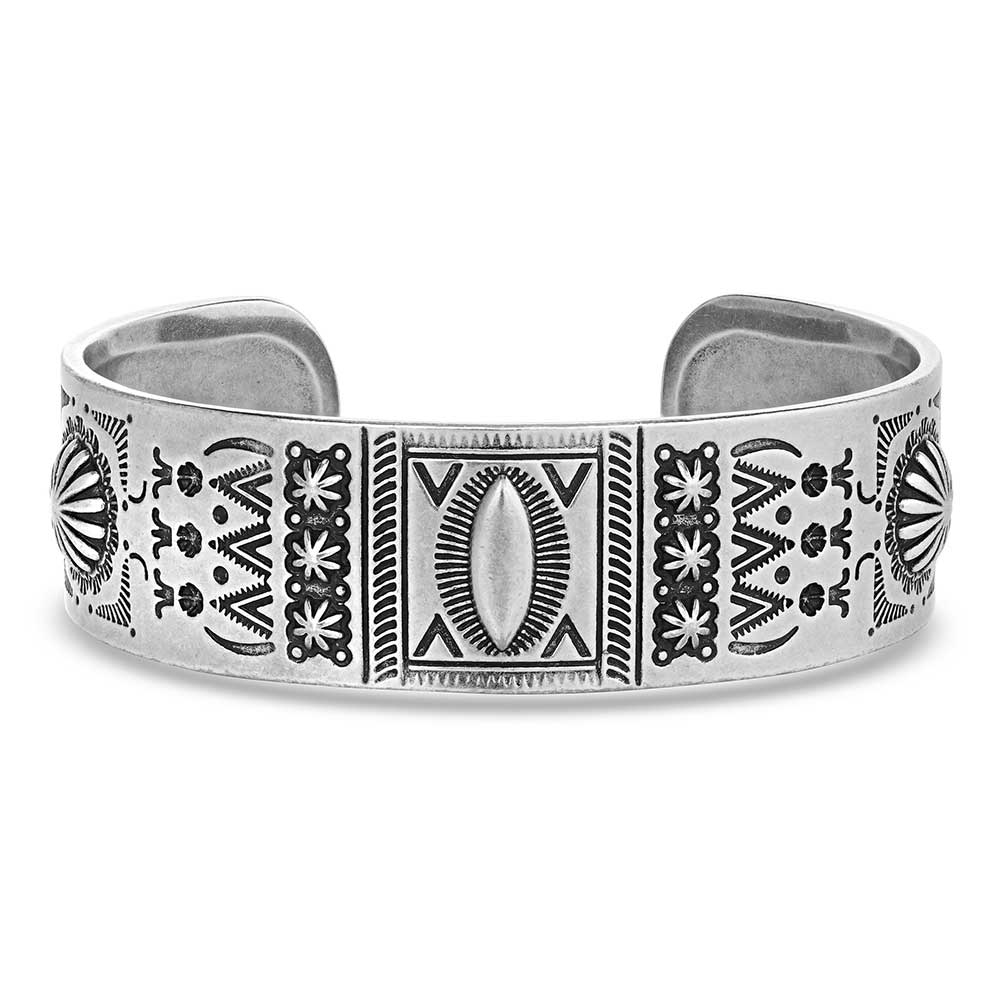 A beautiful cuff that pairs well with everything can be hard to find, but Montana Silversmiths has made it easy. The Southwest Symbols Cuff Bracelet is a silver tone cuff with numerous etched designs in accentuated by black paint. This designed pattern is reminiscent of the majestic tapestries found in the Southwest. The bracelet is perfect to pair with others or sit by itself and works wonderfully with many different earrings and necklaces.