In Blue Attitude Buckle & Support the Thin Red Line Attitude Buckle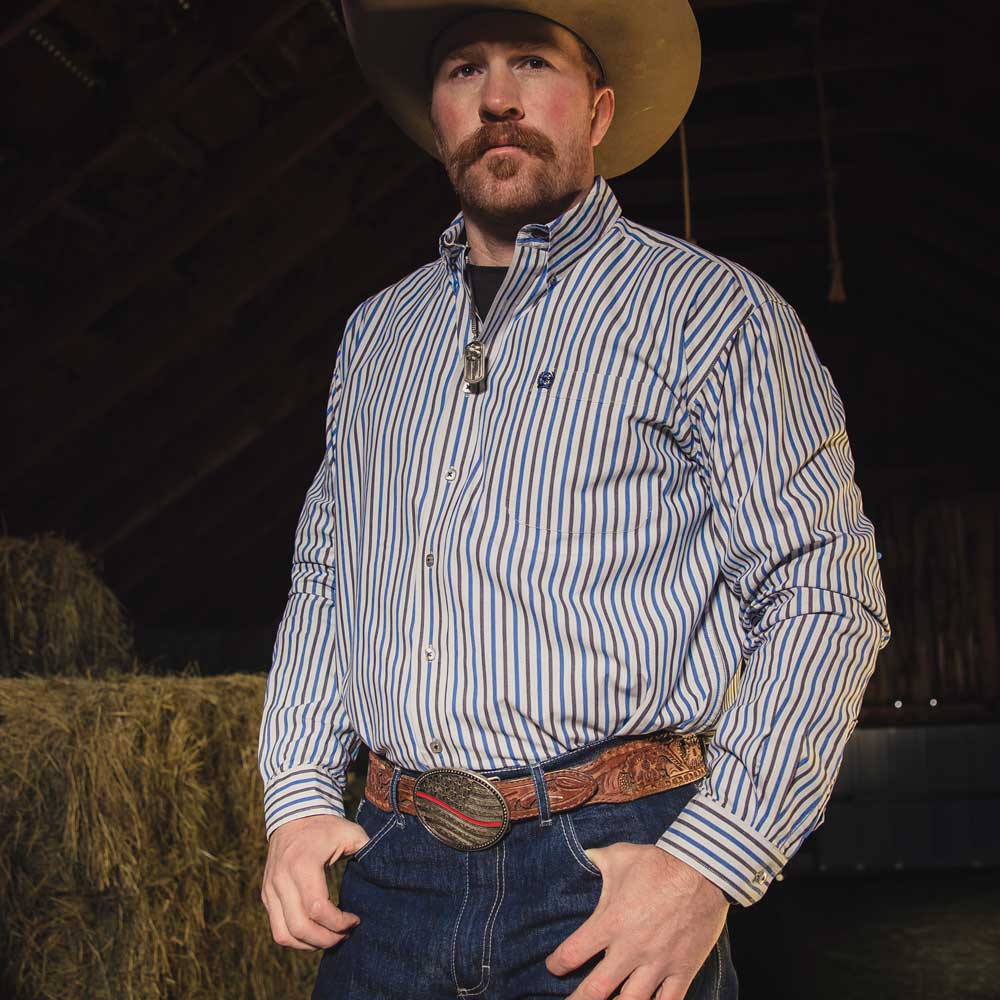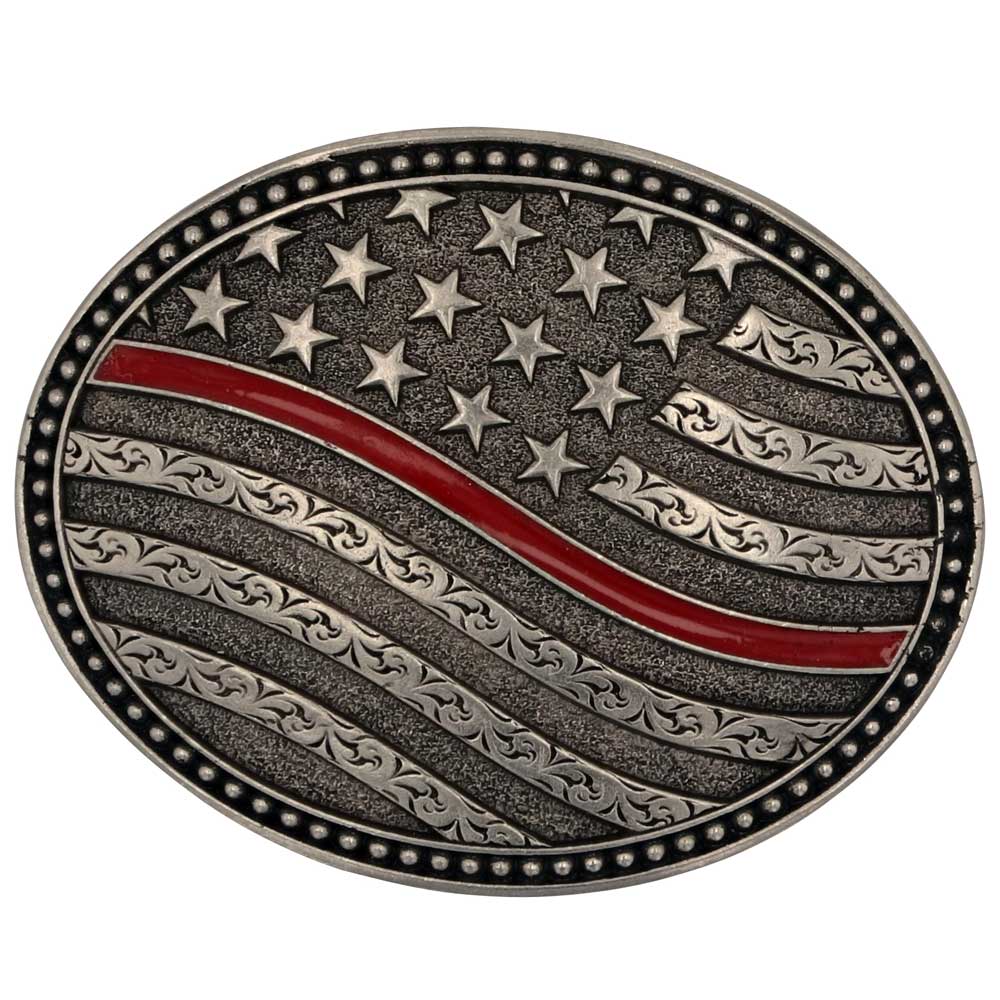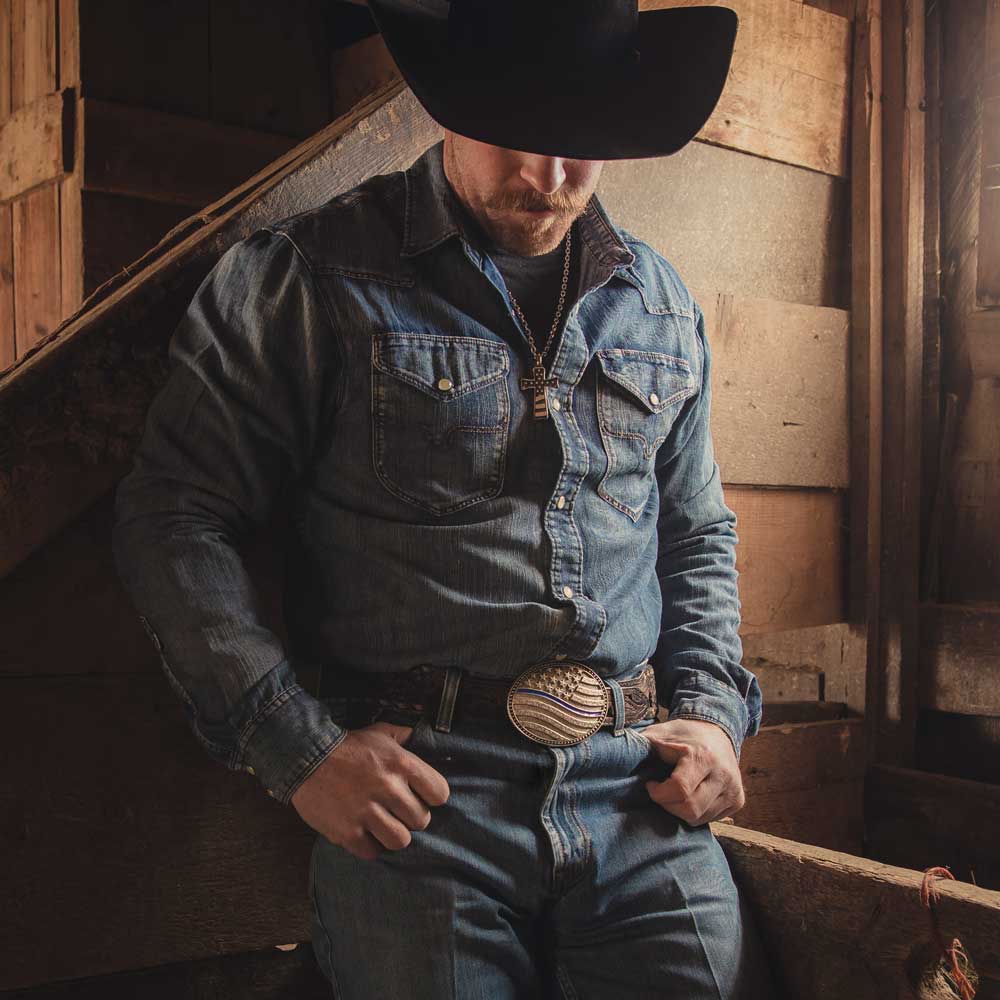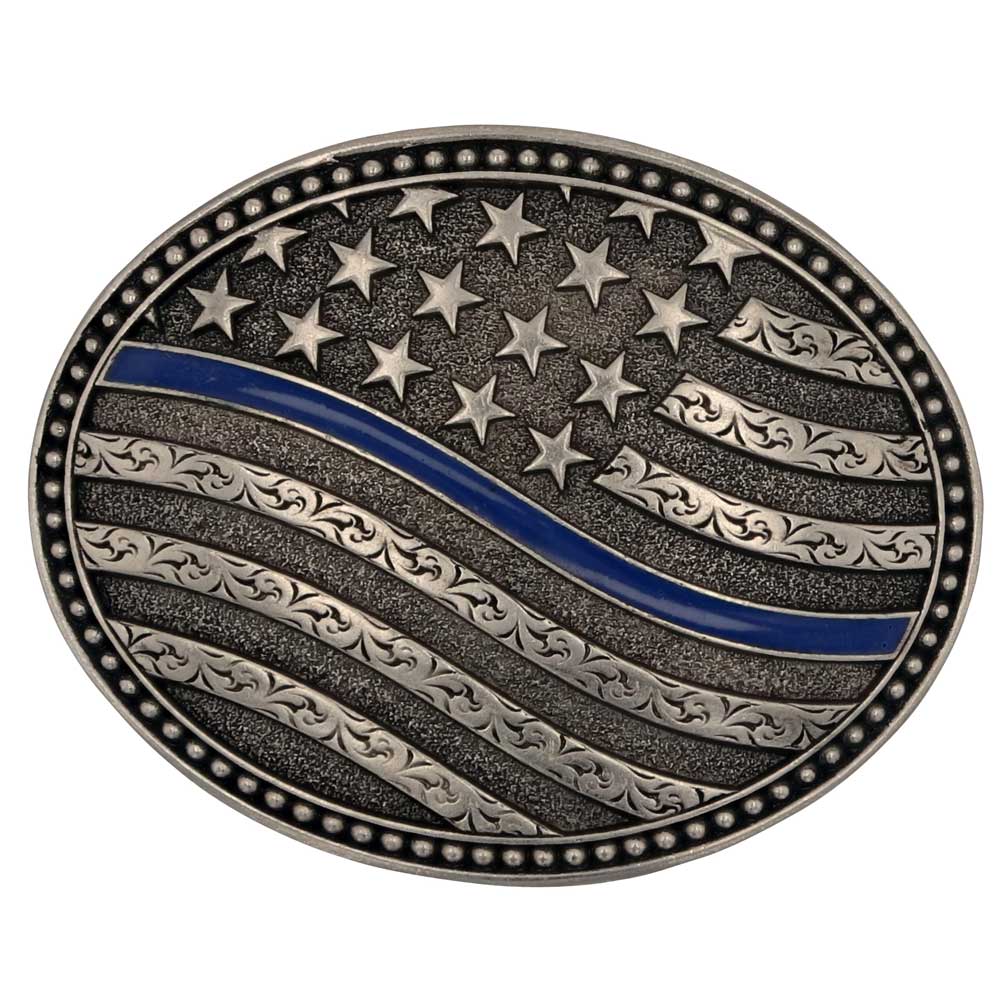 Show off your support for our first responders with some Attitude. The In Blue Attitude Buckle is a great way to back the men and women in blue who protect and serve every day. This oval buckle is silver-toned and features a waving American flag. The stripes alternate between a bright silver tone with filigree and an antiqued silver tone with a stippled texture. A border of silver toned balls against a dark background gives the buckle extra pop. Finally, the showcase of the buckle is a blue painted stripe flowing through the middle. The Support the Thin Red Line Attitude Buckle has the same design with a red painted stripe. Both buckles are spectacular and perfect additions to any wardrobe.
---
Big Bold Stripes Credit Card and Cash Case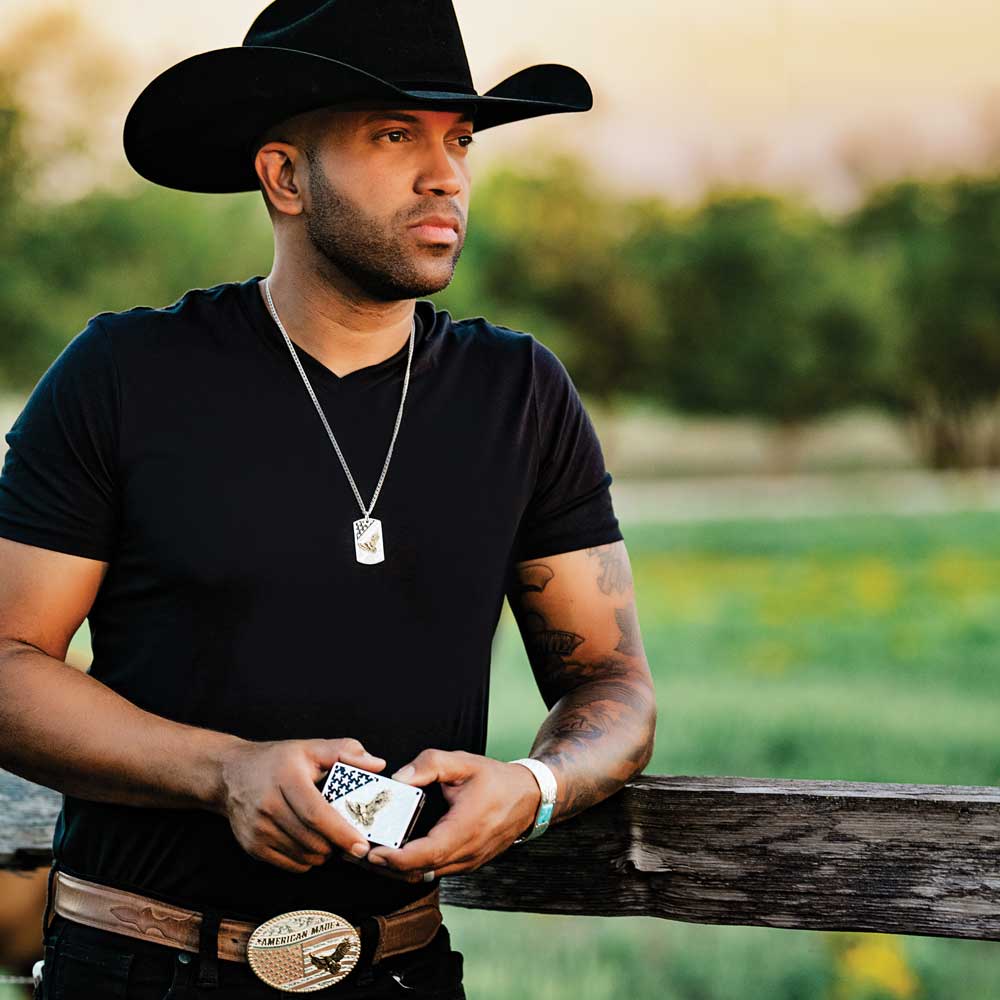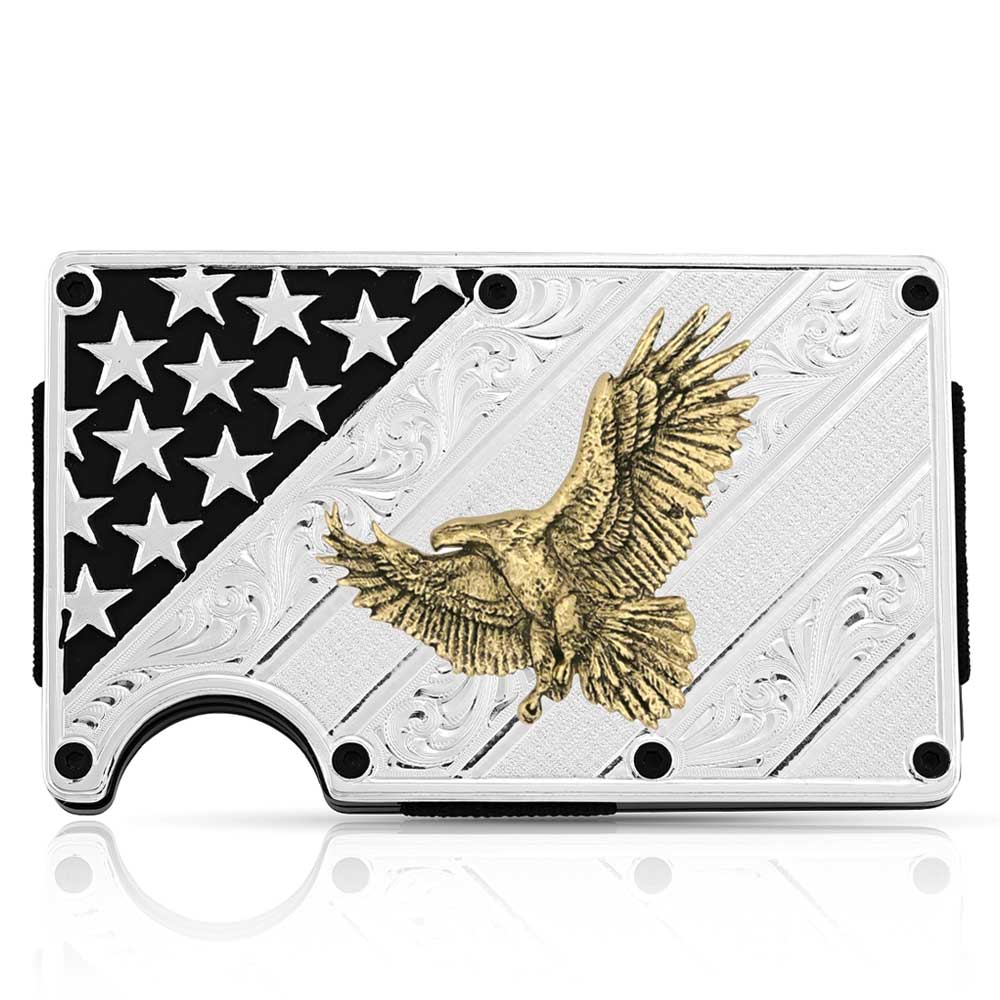 Bring home a piece of the American Made Collection in collaboration with Coffey Anderson. The Big Bold Stripes Credit Card and Cash Case is a stunning representation of craftsmanship. With the stars and stripes motif as the feature with hints of filigree the case is a wonderful mixture of classic western and patriotic beauty. The gold tone antiqued soaring eagle across the case is a majestic centerpiece and the black paint behind the star adds even more impressive detail. The center on this handsome case easily expands to hold several cards as well as a clip on the back for cash.
---
Striking Edge Lucky Horseshoe Ring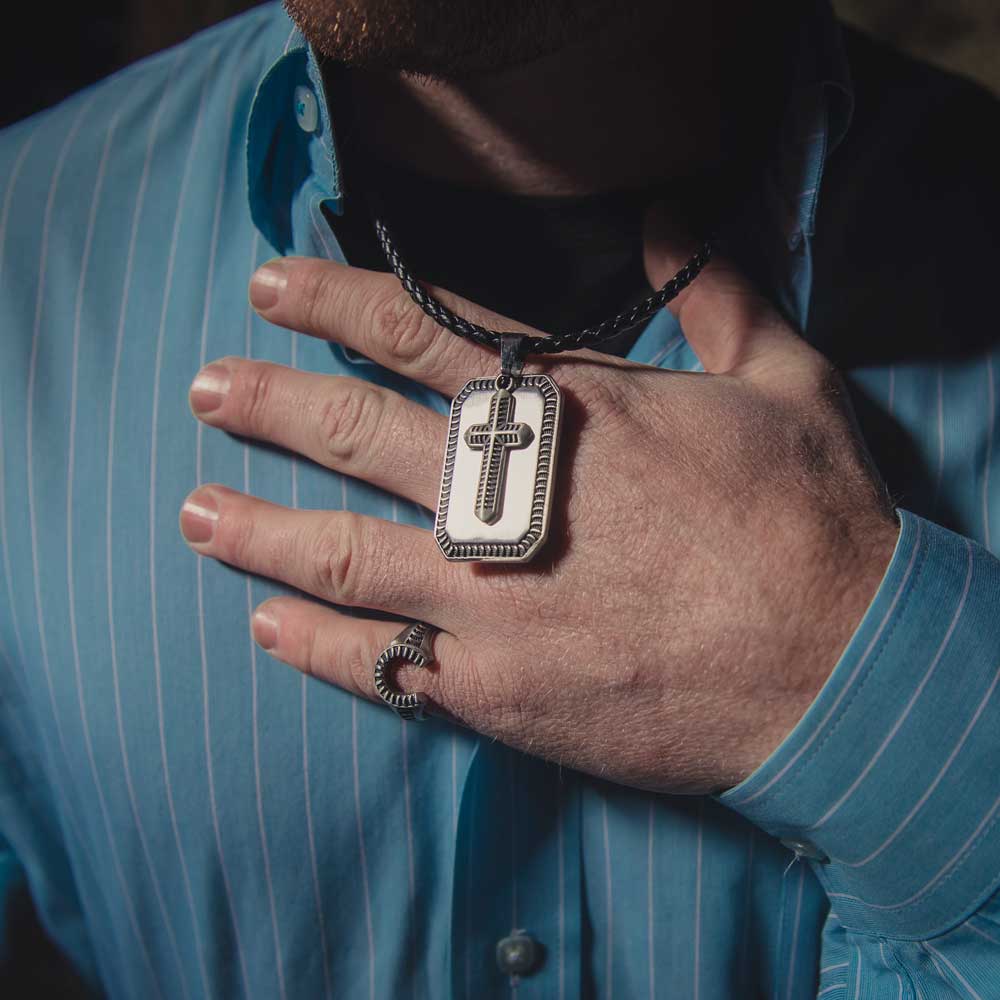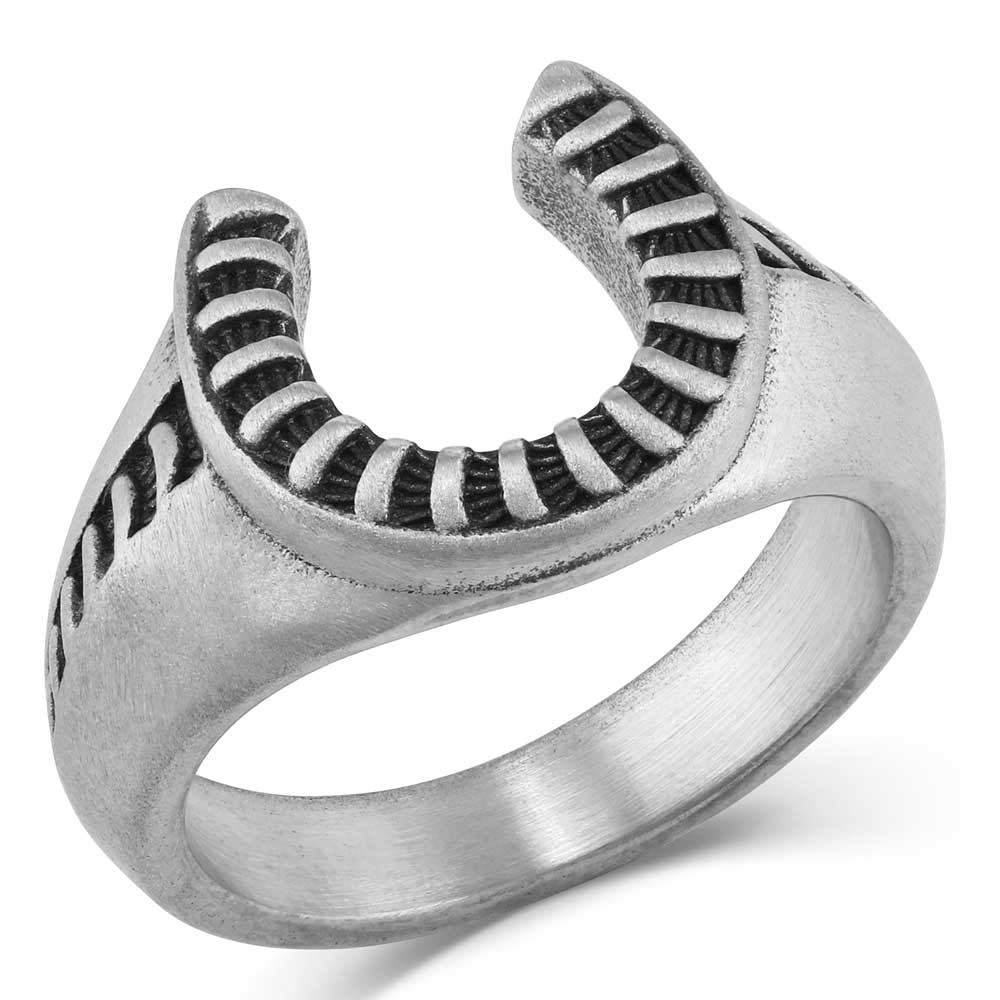 A striking addition to any wardrobe the Striking Edge Lucky Horseshoe Ring is sized and great for men, but also women who prefer a more masculine style. The brushed stainless steel has a muted tone that matches perfectly with the dark etched horseshoe that is the centerpiece of the ring. This horseshoe design adds an air of strength. The etching in the horseshoe follows the ring down the sides of the piece creating an interesting design making it a must have accessory. The ring comes in sizes 9, 10, and 11.