Boundless Montana Legacy Choker Necklace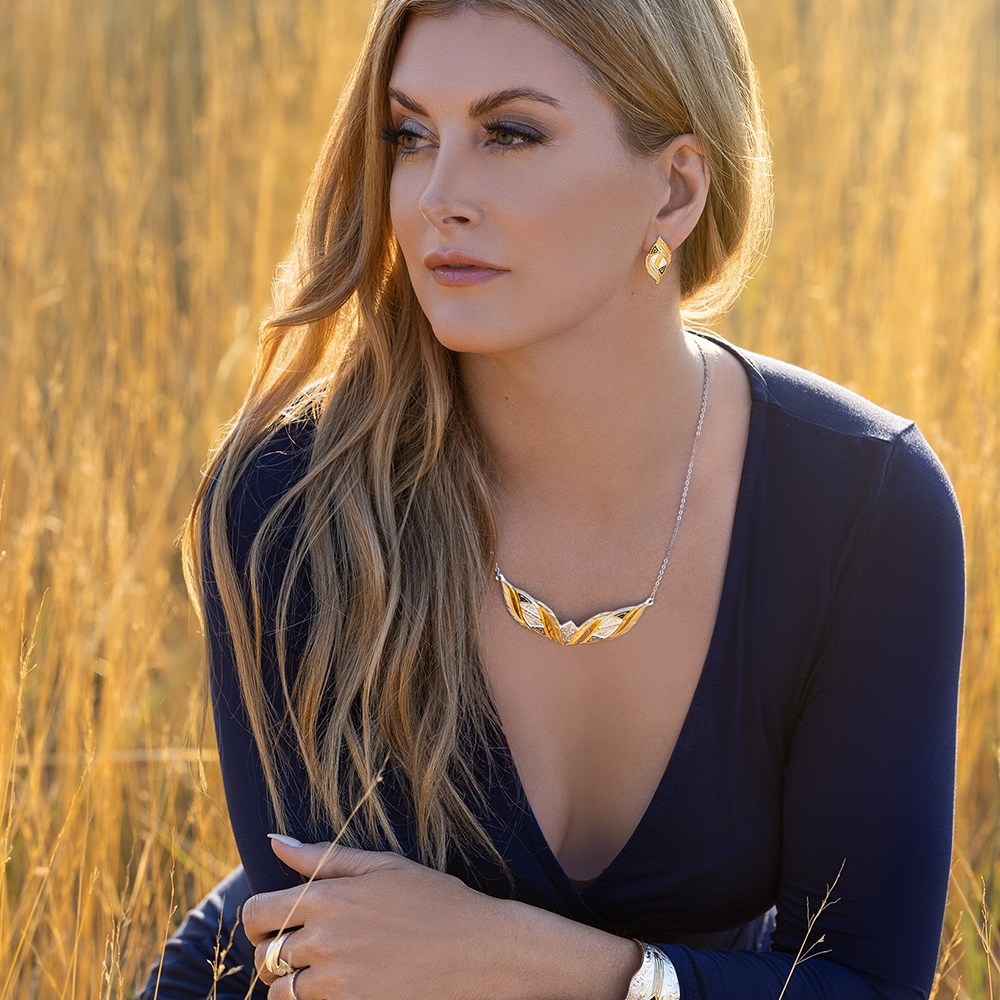 Montana Silversmiths is celebrating its 50th anniversary in style. The Boundless Montana Legacy Collar Necklace is a classic two-tone Southwestern design with a modern twist. Allow yourself to be boundless when you wear this stunning collar necklace. The split chain design allows it to sit perfectly on the chest and additional black paint adds contrast to the design. Not only can you have this piece of legacy, but also the matching earrings, pendant necklace, bracelet and buckle. Help us honor 50 years of artistry in jewelry and buckles with the complete Boundless Collection.
---
Montana Cow Tag Custom Earrings and Necklace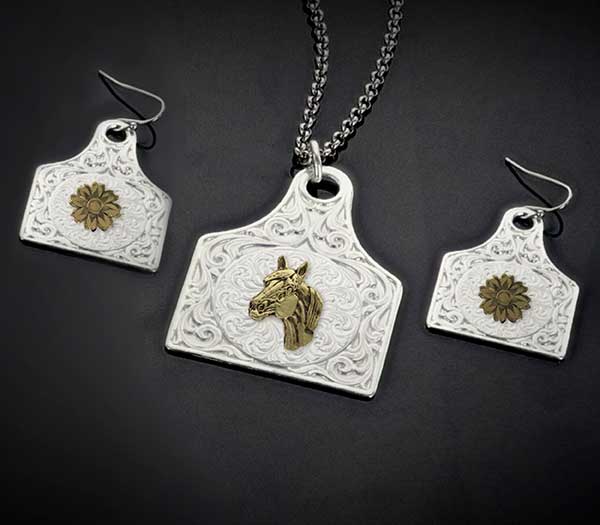 Make this set your own! These beautiful cow tag shaped earrings with classic Montana Silversmiths filigree serve as a backdrop for your choice of an antiqued gold toned figure. Whether you want to add a cross or a quarter horse to your earrings and necklace the choice is yours.
These pieces are great for a day on the ranch or a fun night out. Show off your country style with some shine and western flair.
---
Cowboy Sh*t Attitude Buckles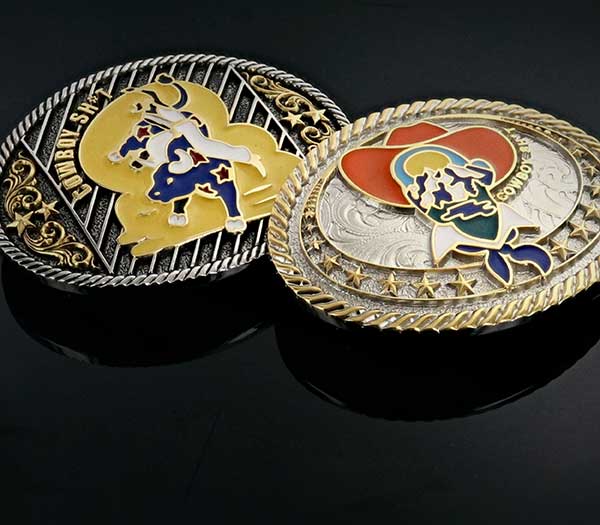 Colorful, meaningful buckles because the world needs more Cowboy Sh*t. The Bullrider Attitude Buckle from Cowboy Sh*t shows off a scene of a bucking bull and rider kicking up a cloud of dirt. This vibrant image is against a striped silver tone background. The words "Cowboy Sh*t are scrolled along the cloud of dust in a gold tone matching the filigree and stars on either side of the buckle. A silver toned border finished the buckle and completes the interesting design.
The Cowboy Attitude Buckle from Cowboy Sh*t is more serene but no less vibrant than the other new buckle from the brand. This buckle contains a vivid image of a cowboy with the landscape of a mountain scene within. The words "Cowboy Sh*t" is small gold tone letters follows the brim of the cowboy's orange hat. Gold stars line the bottom and up the sides of the buckle against the silver tone filigree behind the cowboy's silhouette. To finish the buckle gold tone rope frames the entire piece.
These buckles are true works of art and are a great way to add some more Cowboy Sh*t to your wardrobe.