Conestoga Duster and Prairie Duster Jewelry

Embodying the spirit of the West with intricate designs and stunning silver artistry these pieces have it all. Named from covered wagons that were commonplace in American history the Conestoga and the Prairie Schooner. Just like the wagons that provided the names, the Conestoga Duster and the Prairie Duster each serve a different purpose and functionality while still being similar.
Conestoga Duster Necklace and Earrings
The Conestoga Duster Necklace and Earrings represent their namesake by having a distinctive curve just like the Conestoga wagon. The attention to detail and quality craftsmanship of this piece develops the classic design and elegant look. Tendrils of open-cut filigree wrap beautifully around the bottom of the design creating the illusion of movement in the necklace and earrings set. The Conestoga Duster pieces have a bright silver finish that catches the light from every angle, making them versatile and able to accompany any outfit for any occasion.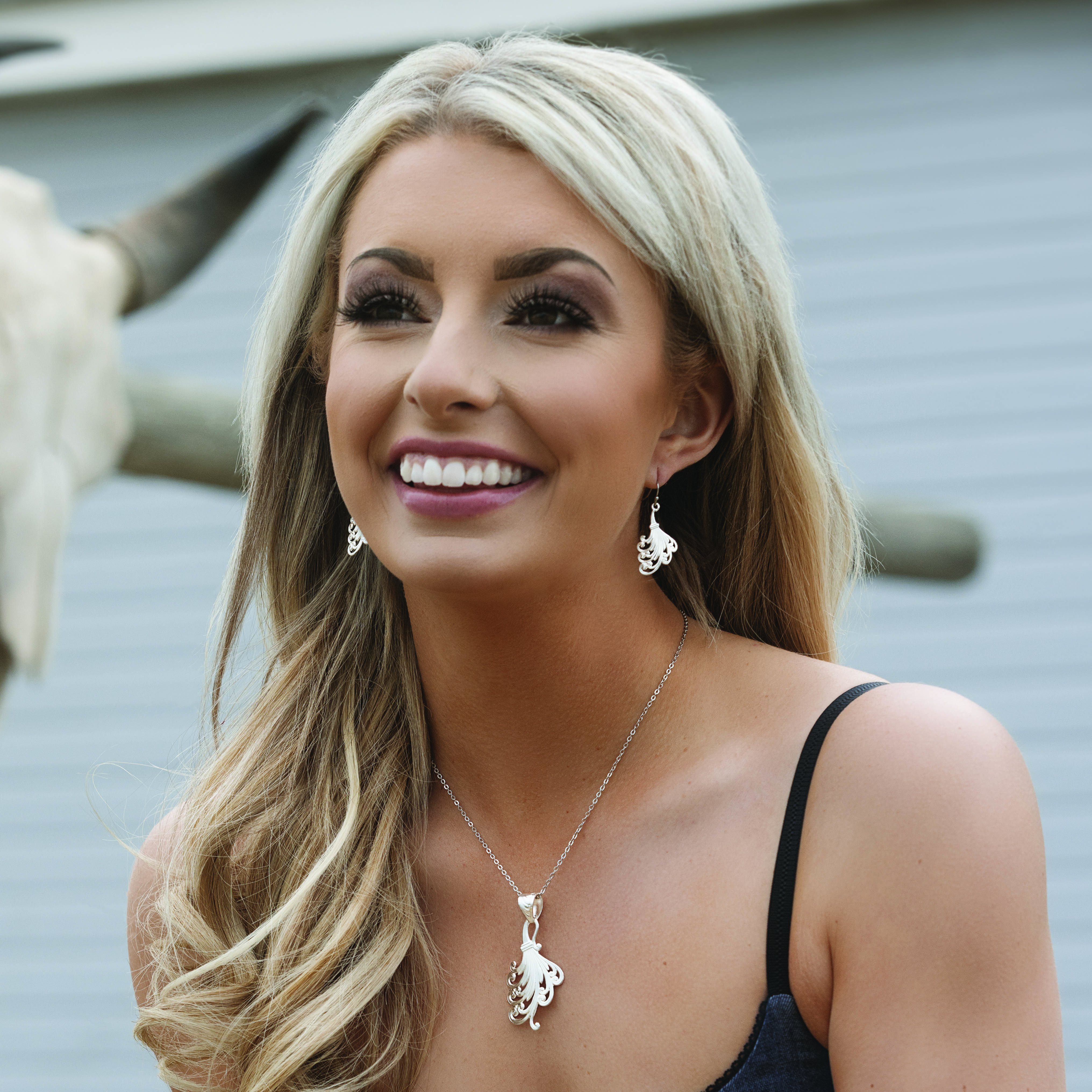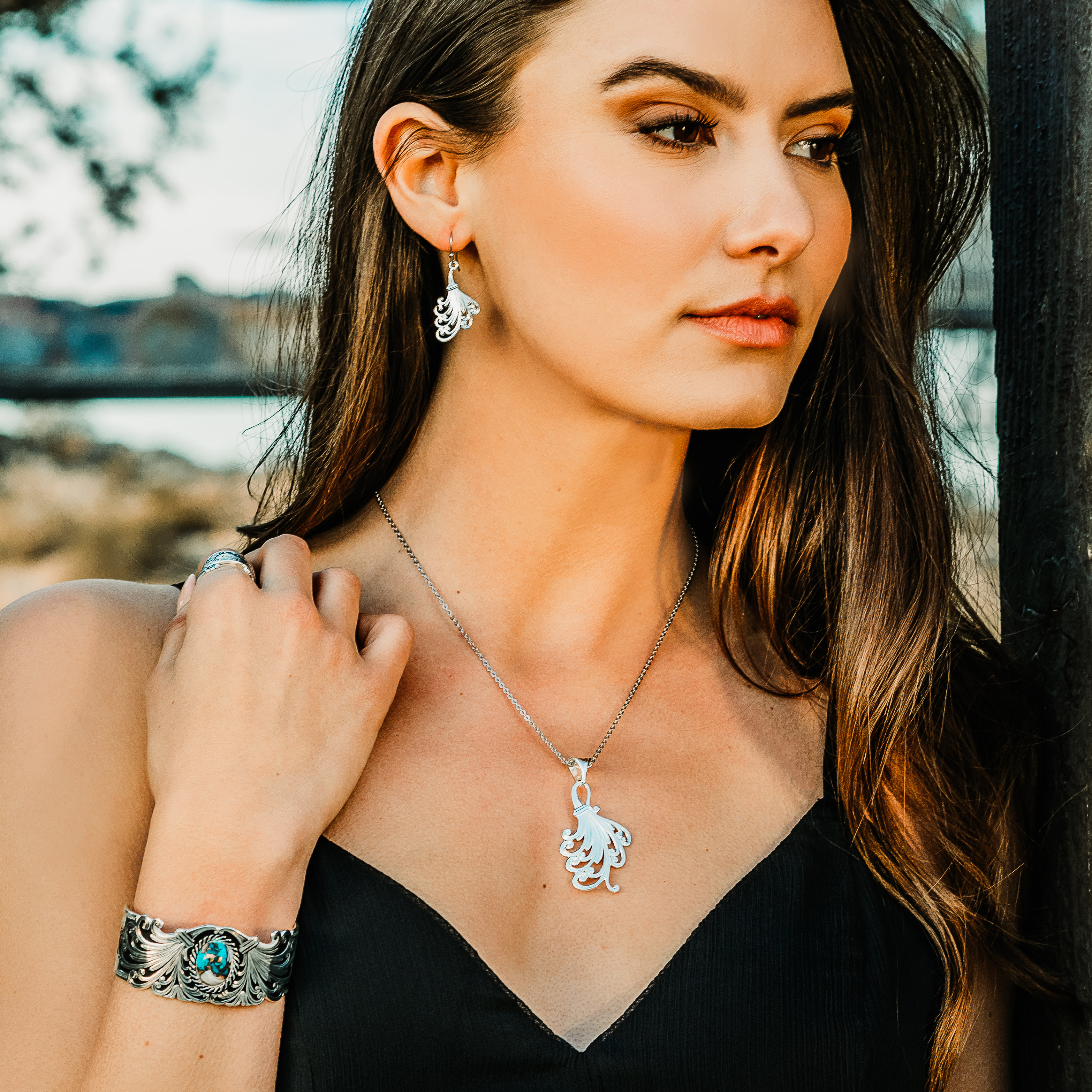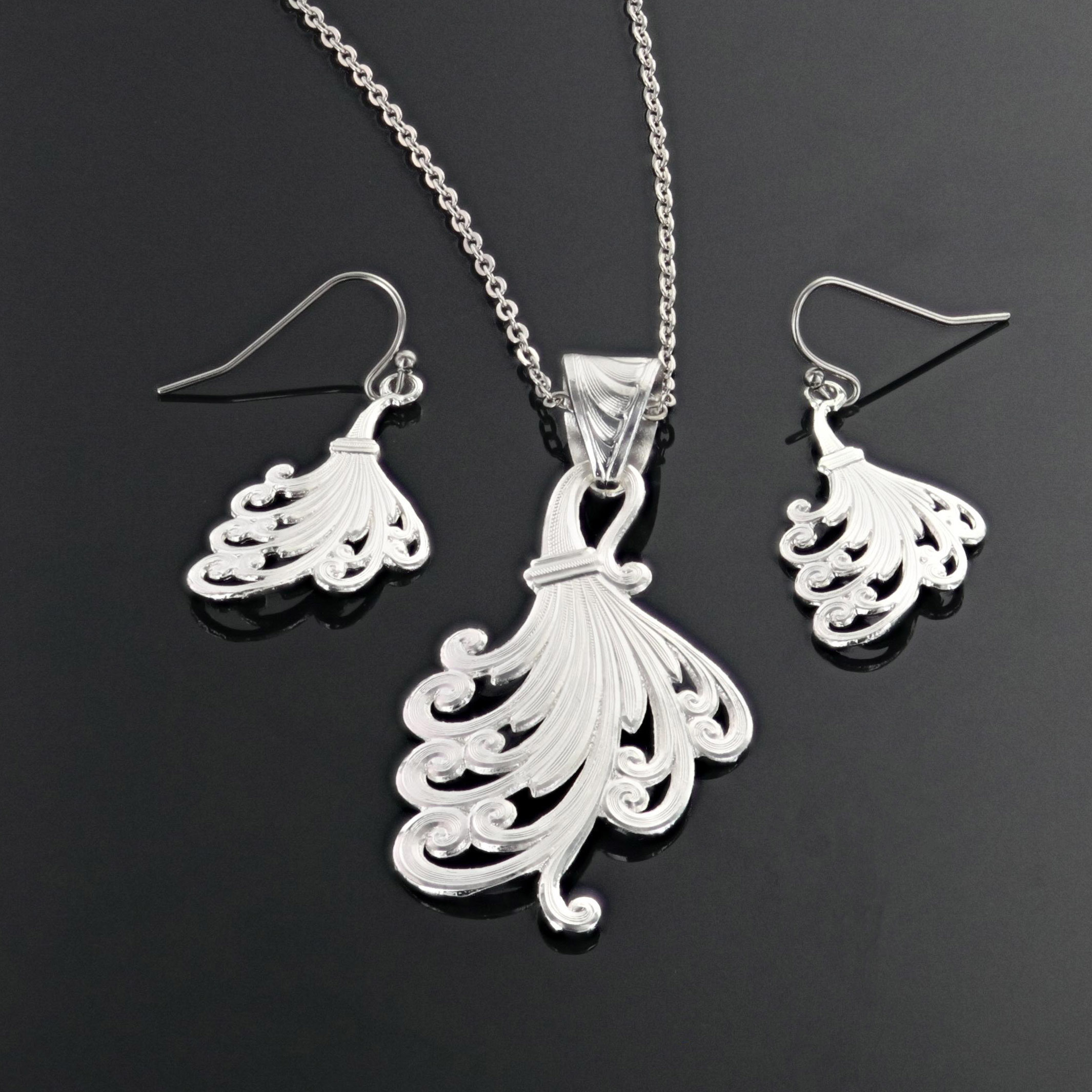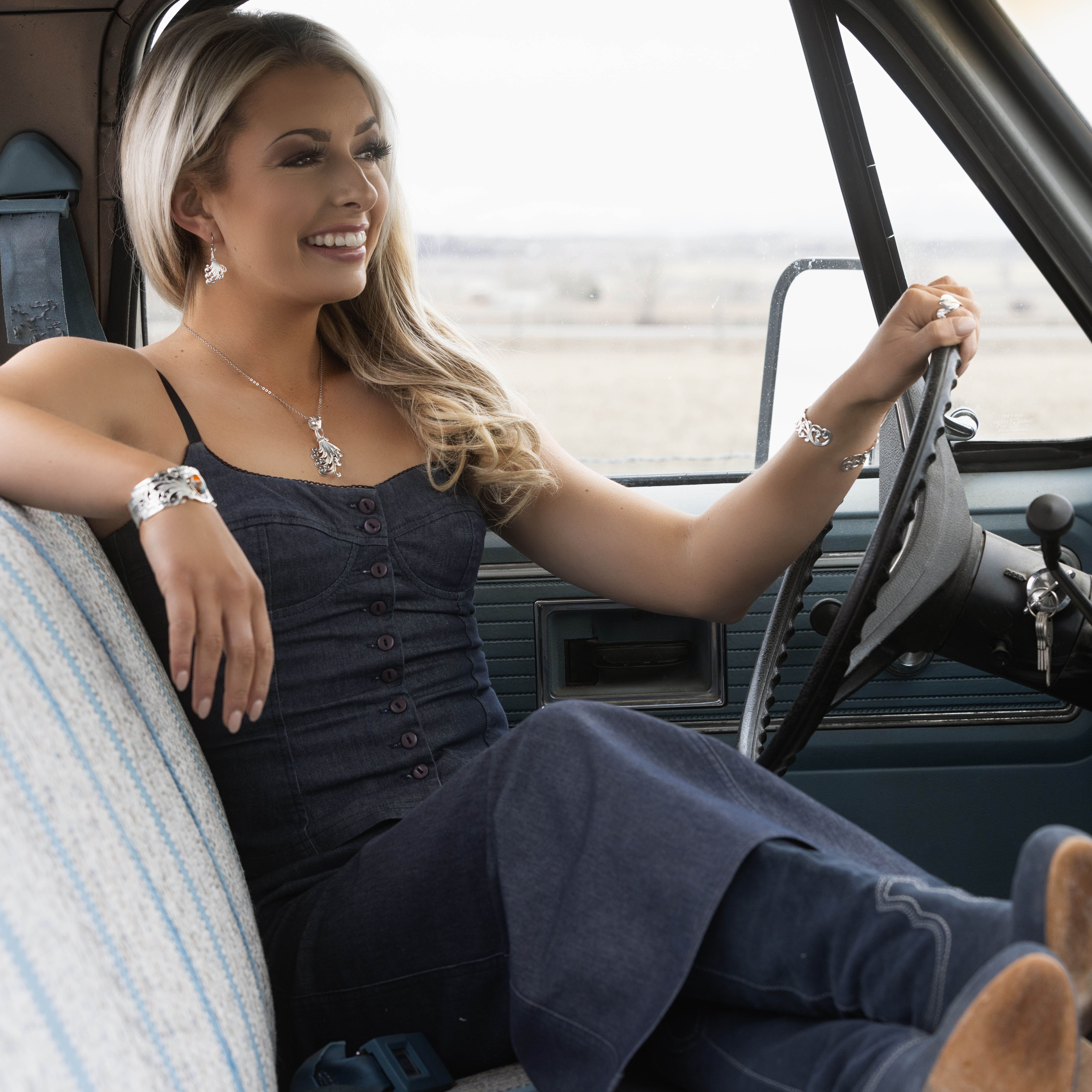 Prairie Duster Necklace and Bracelet
The complement to the Conestoga Duster Necklace and Earrings is the Prairie Duster Necklace and Bracelet. Featuring the same silver artistry and similar elegant design the Prairie Duster set has the addition of dramatic dark hand-painted elements and a bold glacier turquoise stone. Named after the Prairie Schooner Wagon which is a traditional wagon that would have been seen on the road west through the Oregon Trail. This set embodies the feeling of looking out across a wide-open prairie with the tall grass blowing in the wind. The beautiful compressed turquoise stone is unique to each piece featuring blues, oranges, cream, and copper hues that remind us of a gorgeous sky across the beautiful open landscape.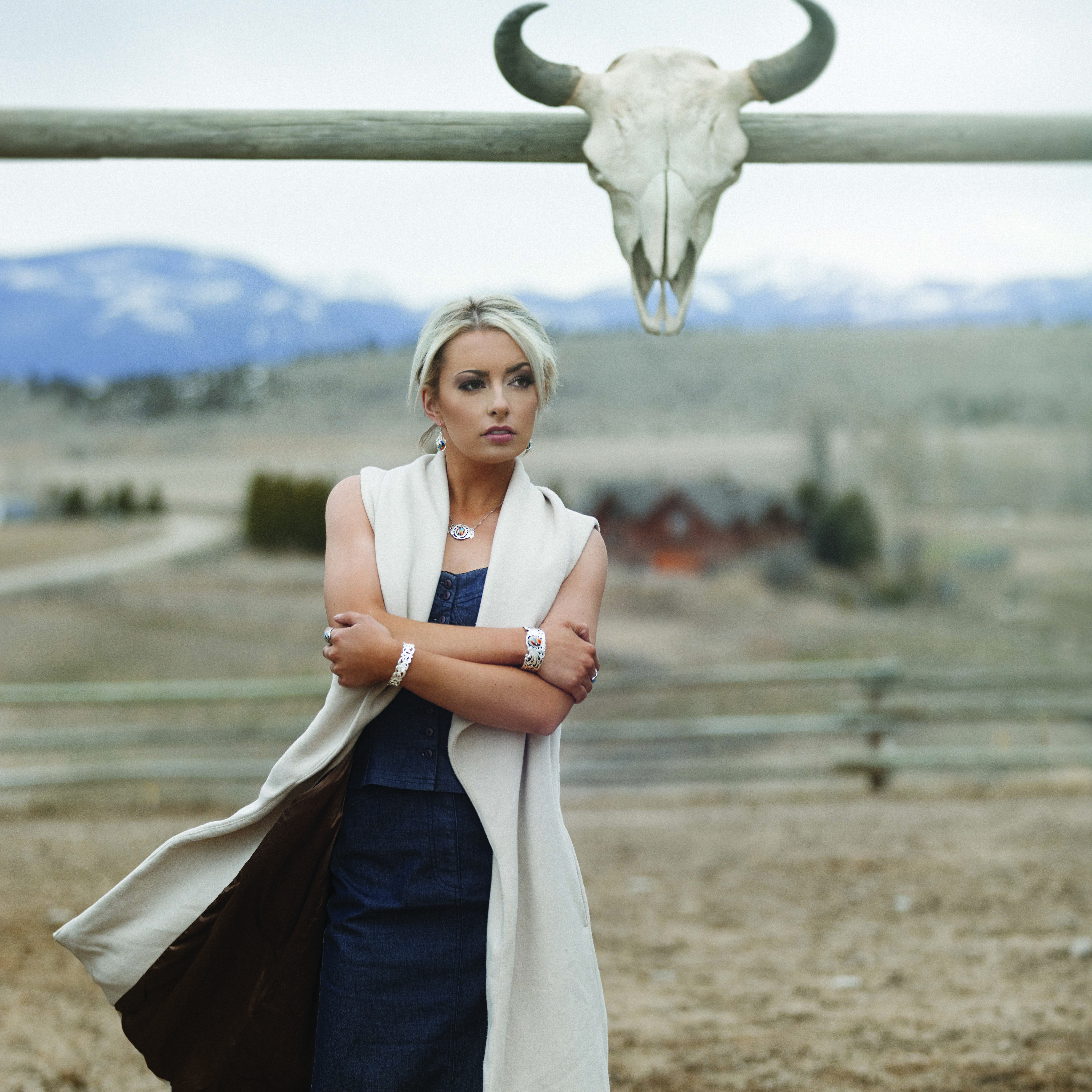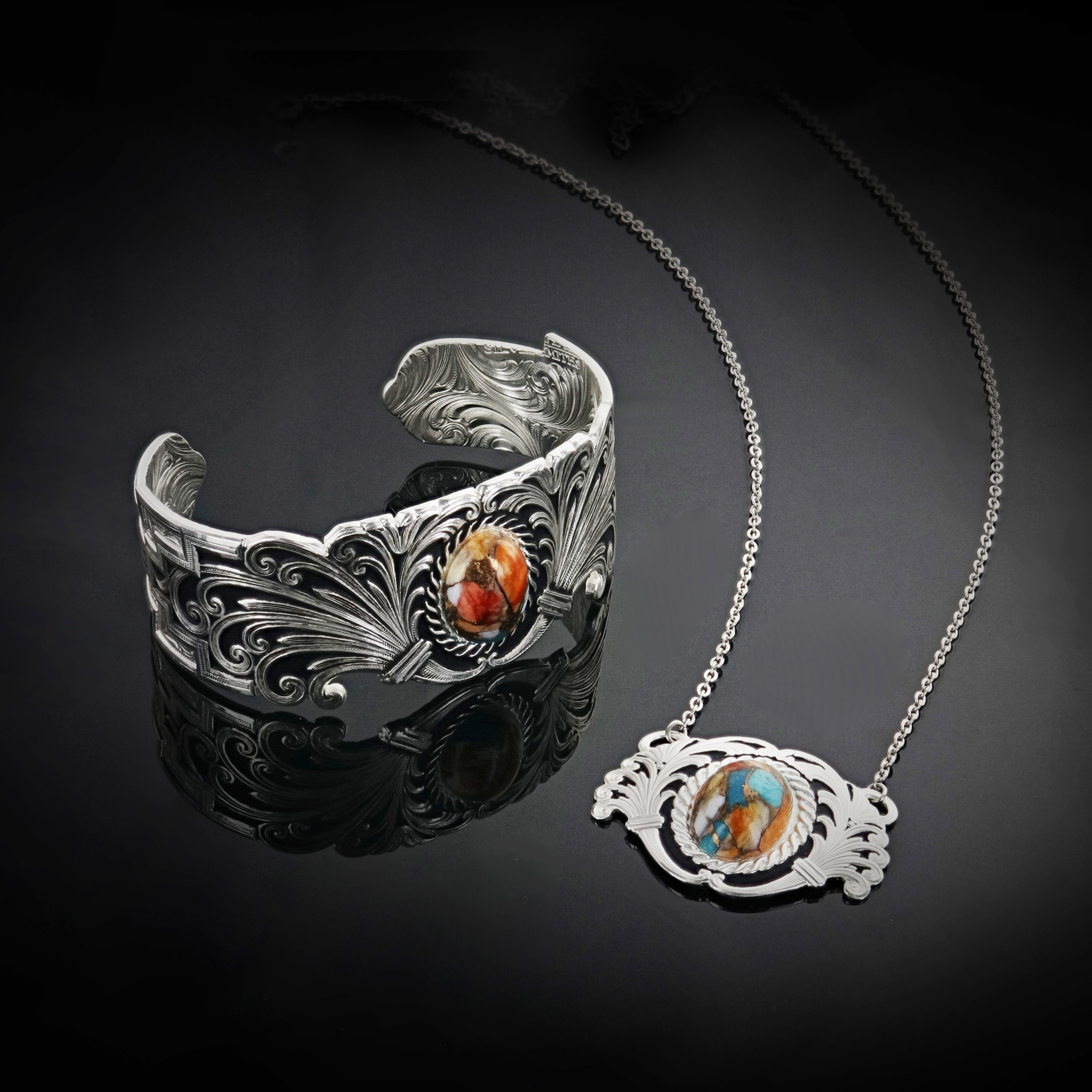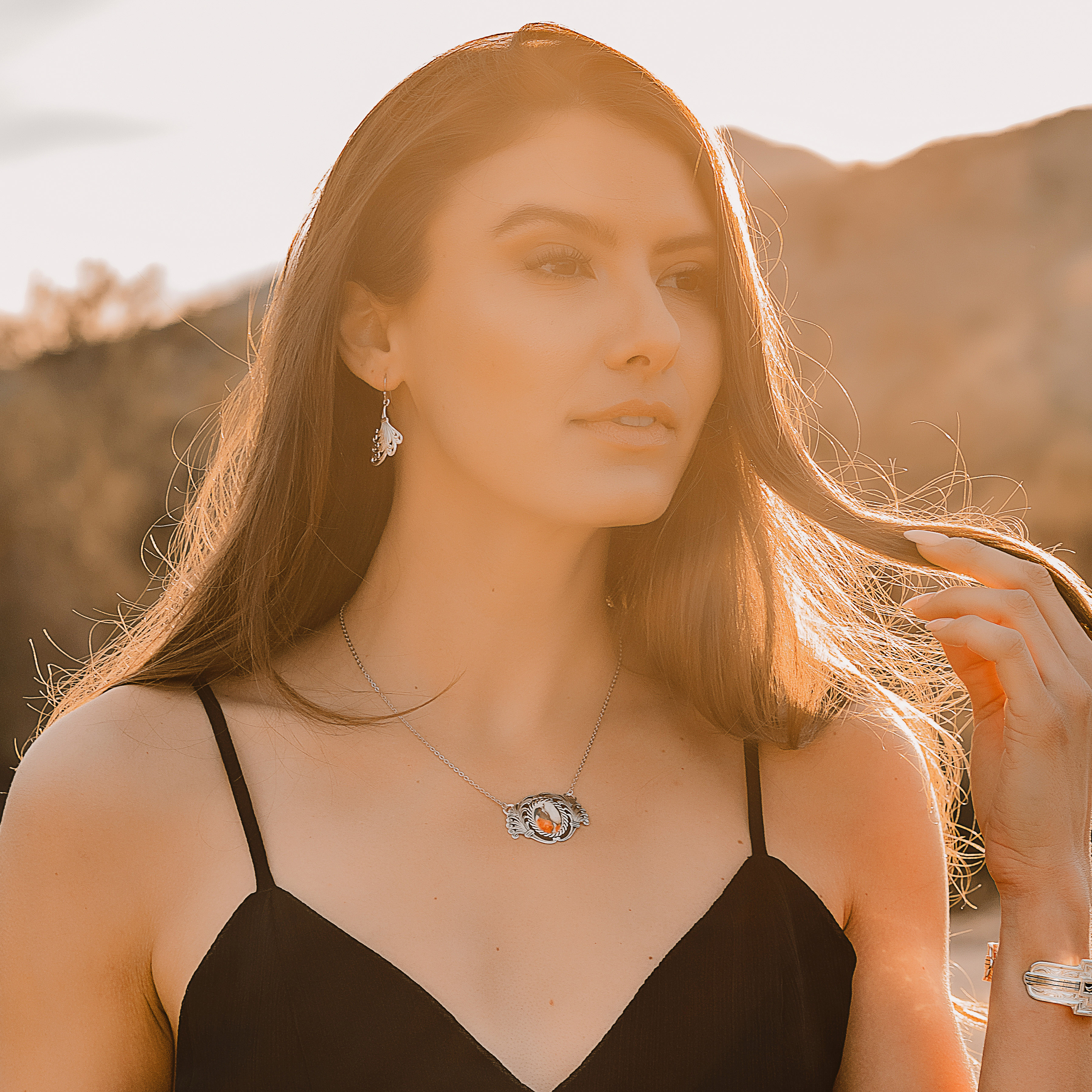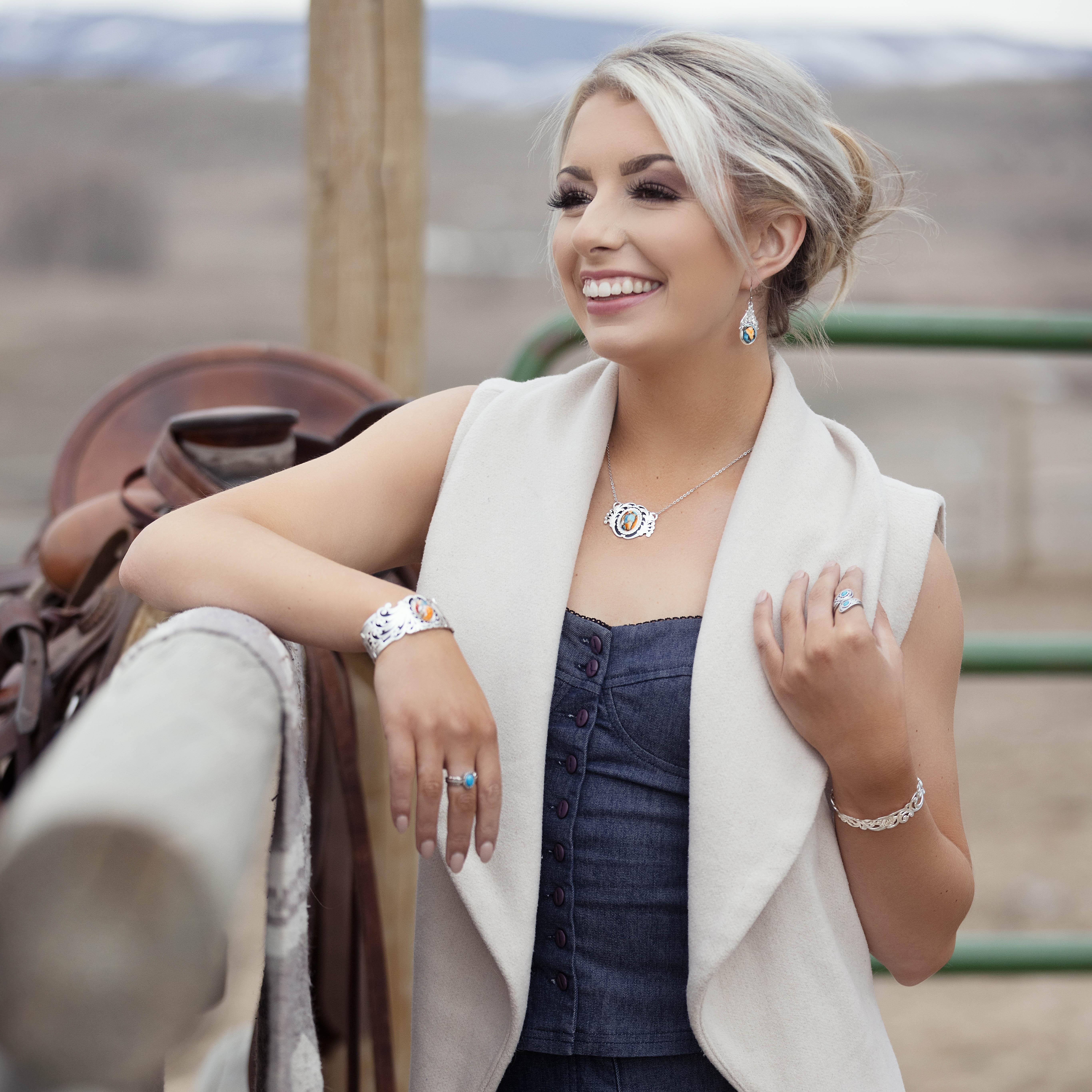 Both the Conestoga Duster and the Prairie Duster pieces are showstopping on their own but also look stunning and cohesive together. Mix and match these complementary pieces to create a look that is one of a kind and unique to you.