Sheridan Blue Turquoise Cuff Bracelet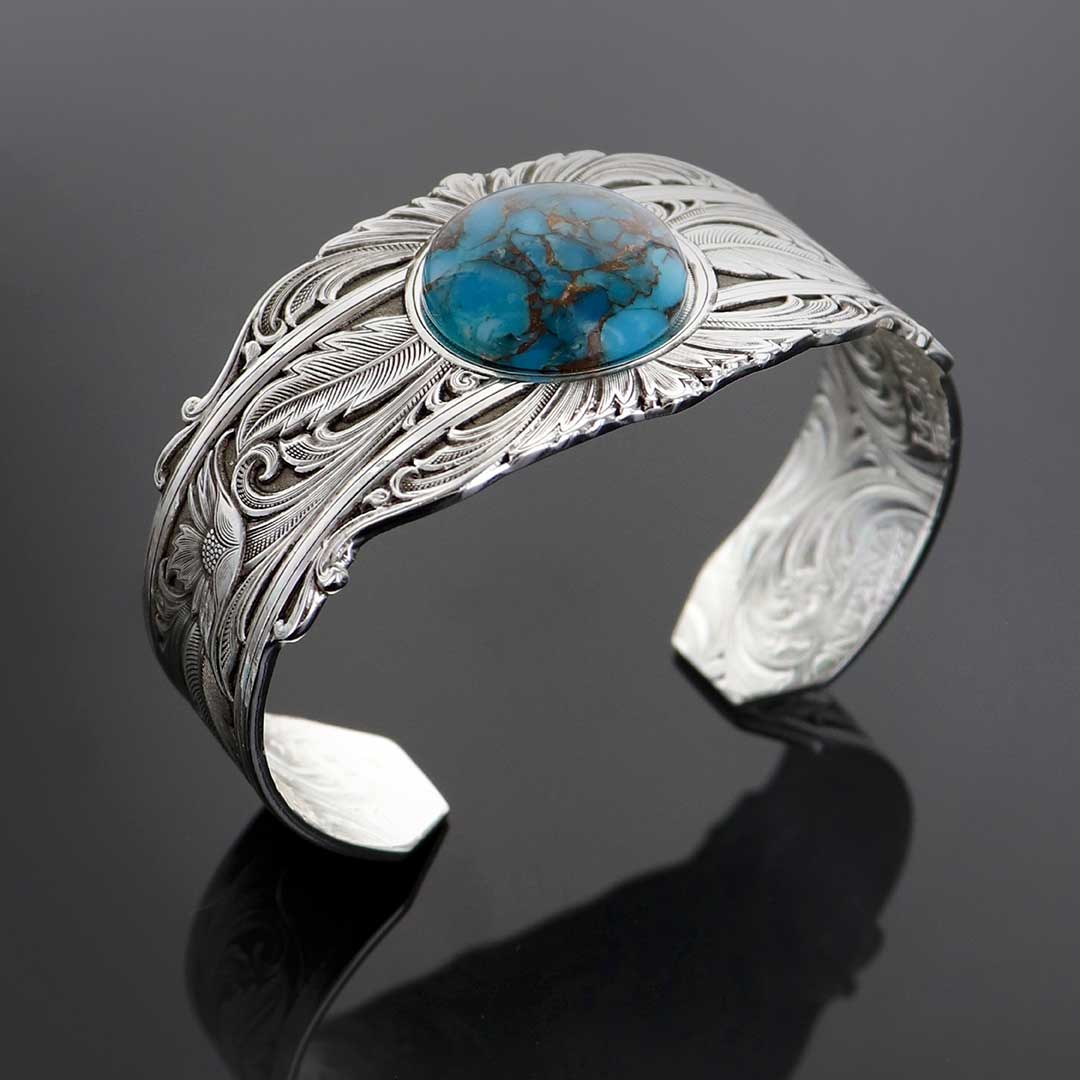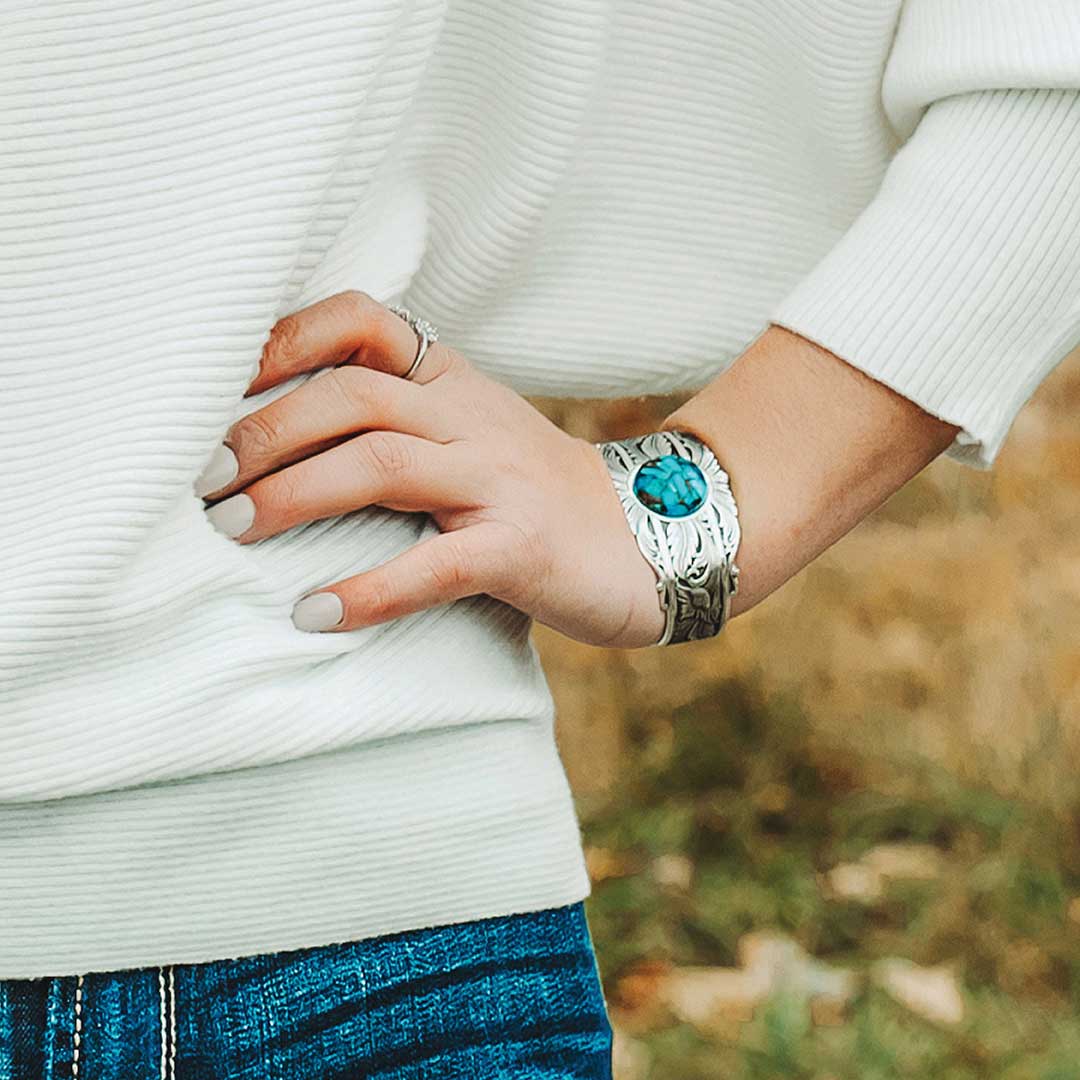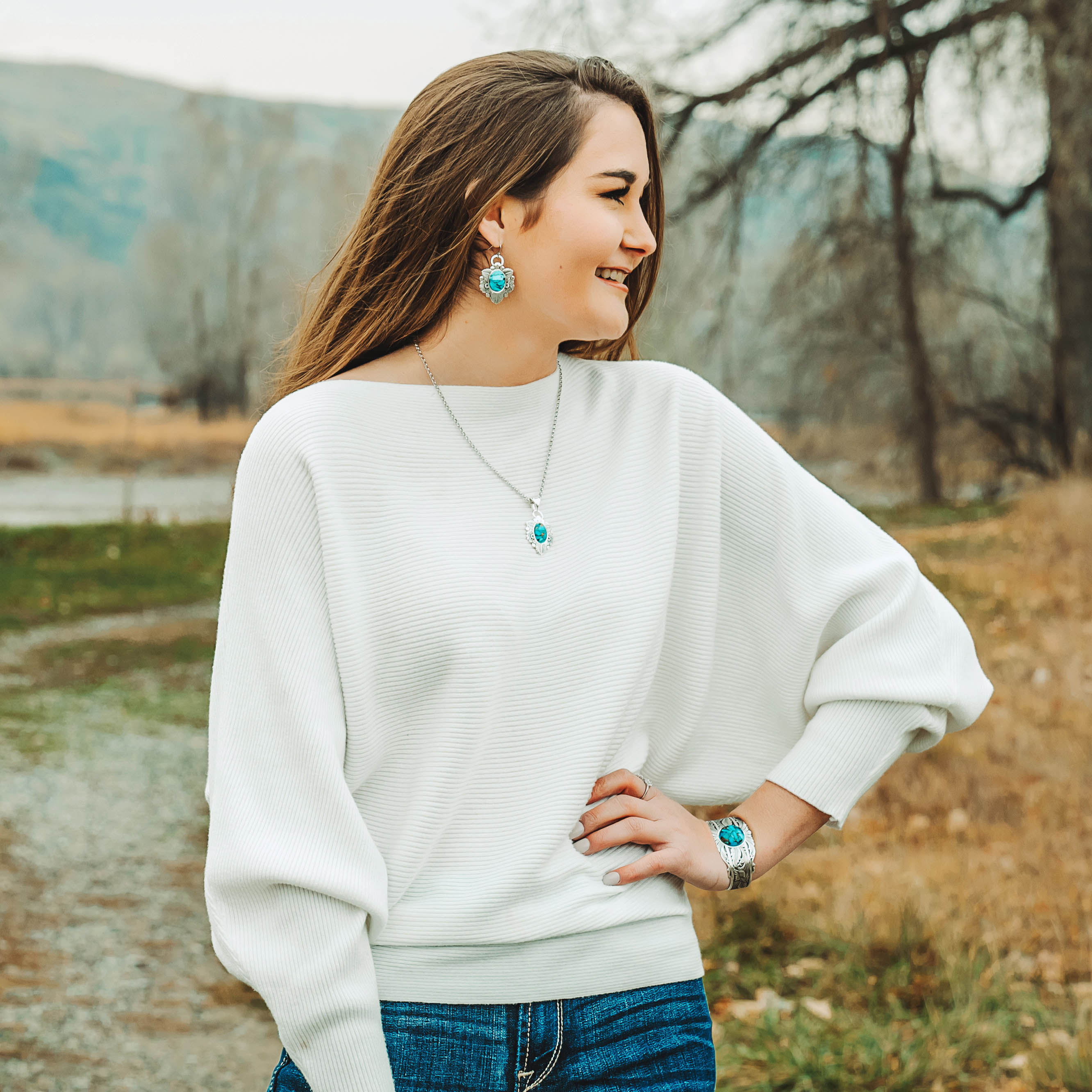 There's no better pairing than magnificent, compressed turquoise with copper veins flowing through. The nature of using compressed stones means each stone has differences and allows for a truly unique piece. Etched leaves flow away from the stone along with twisting filigree, leading to engraved flowers. Enjoy the beauty of nature captured forever with Montana Silversmiths.
The Sheridan Blue Turquoise Cuff Bracelet is stunning as a standalone but is even better when paired with the rest of the Sheridan Blue Collection. The collection contains both a necklace and earrings. All pieces contain the wonderful, compressed turquoise as well as engraved flowers and leaves.
Fly Free USA Flag Buckle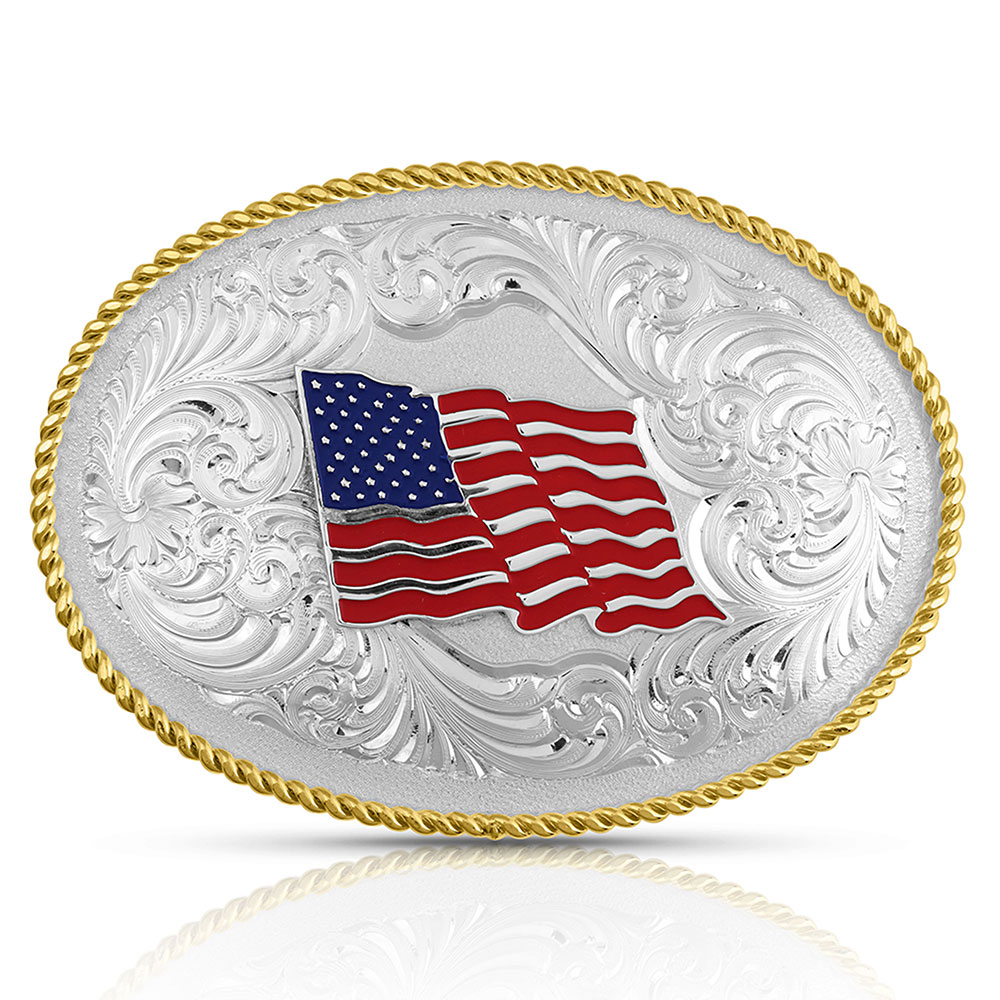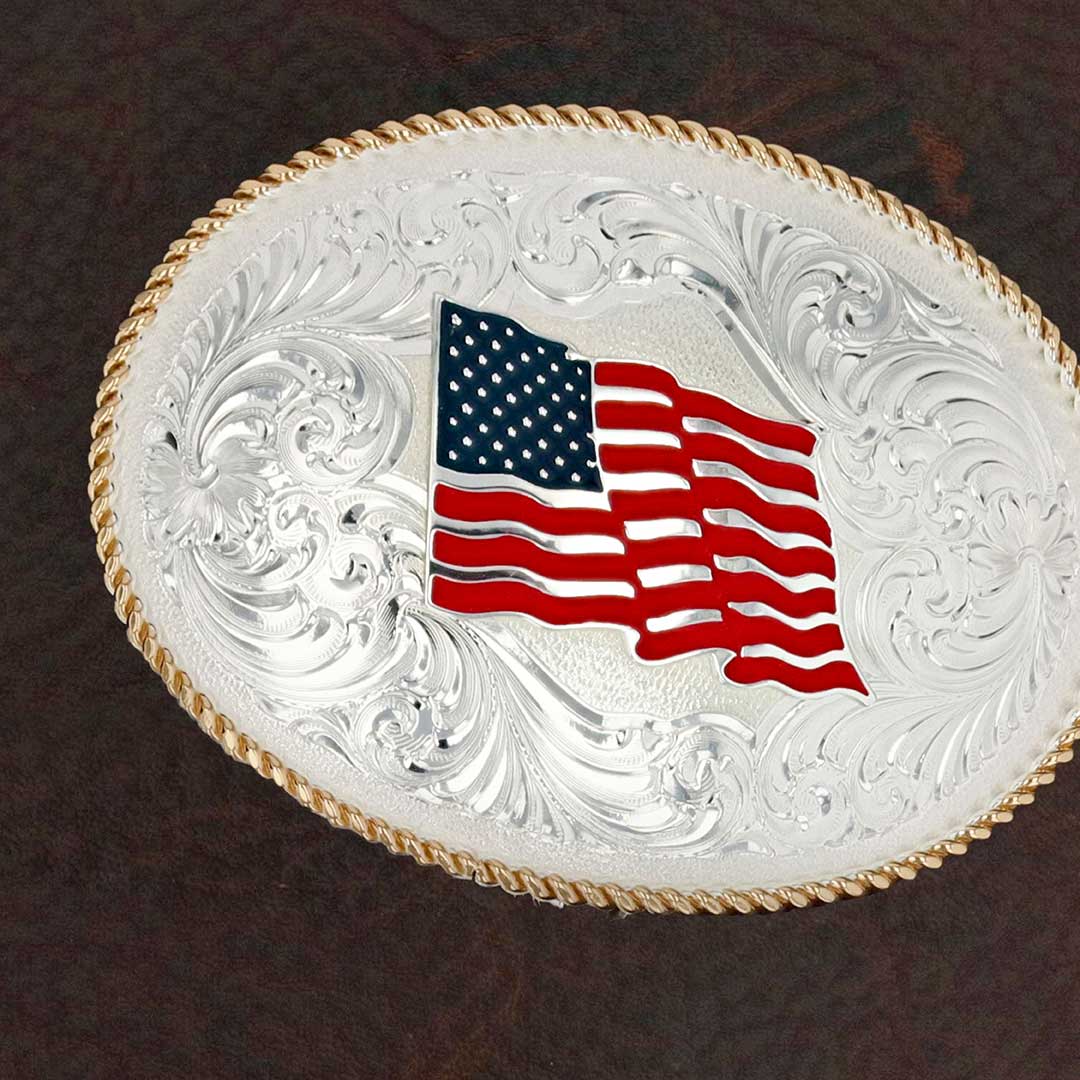 Let your patriotic pride fly. Compliments will follow you wherever you go with this buckle. All the beauty of a classic Montana Silversmiths buckle with the perfect addition of a flag figure in the center. The brightly painted flag figure looks as if it's flowing in the breeze and sits upon smooth silver. The silver filigree fills the inside of the buckle providing adds the classic western flair and is finished off with gold rope around the outside of the oval buckle.
Mountain Glacier Stone Cascade Necklace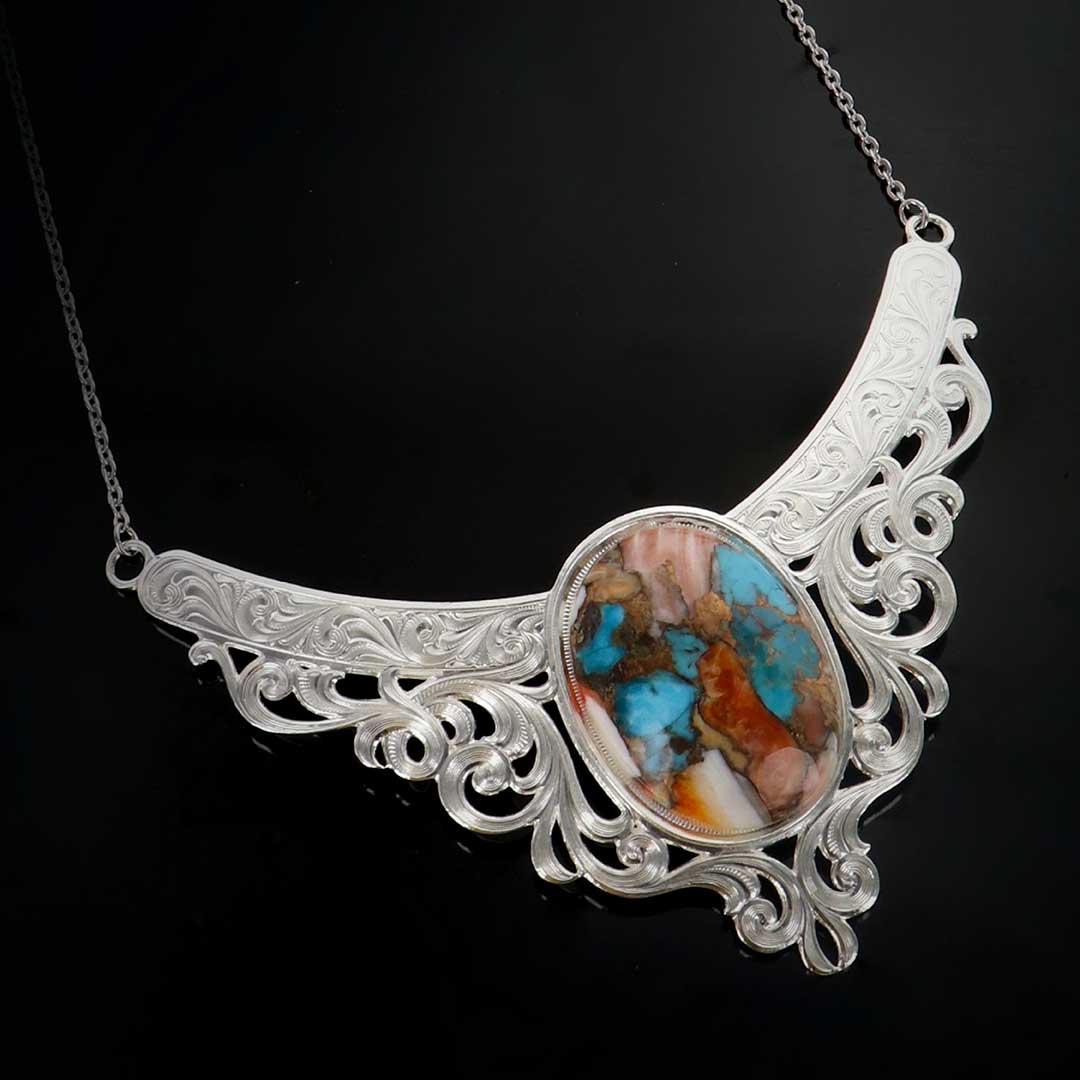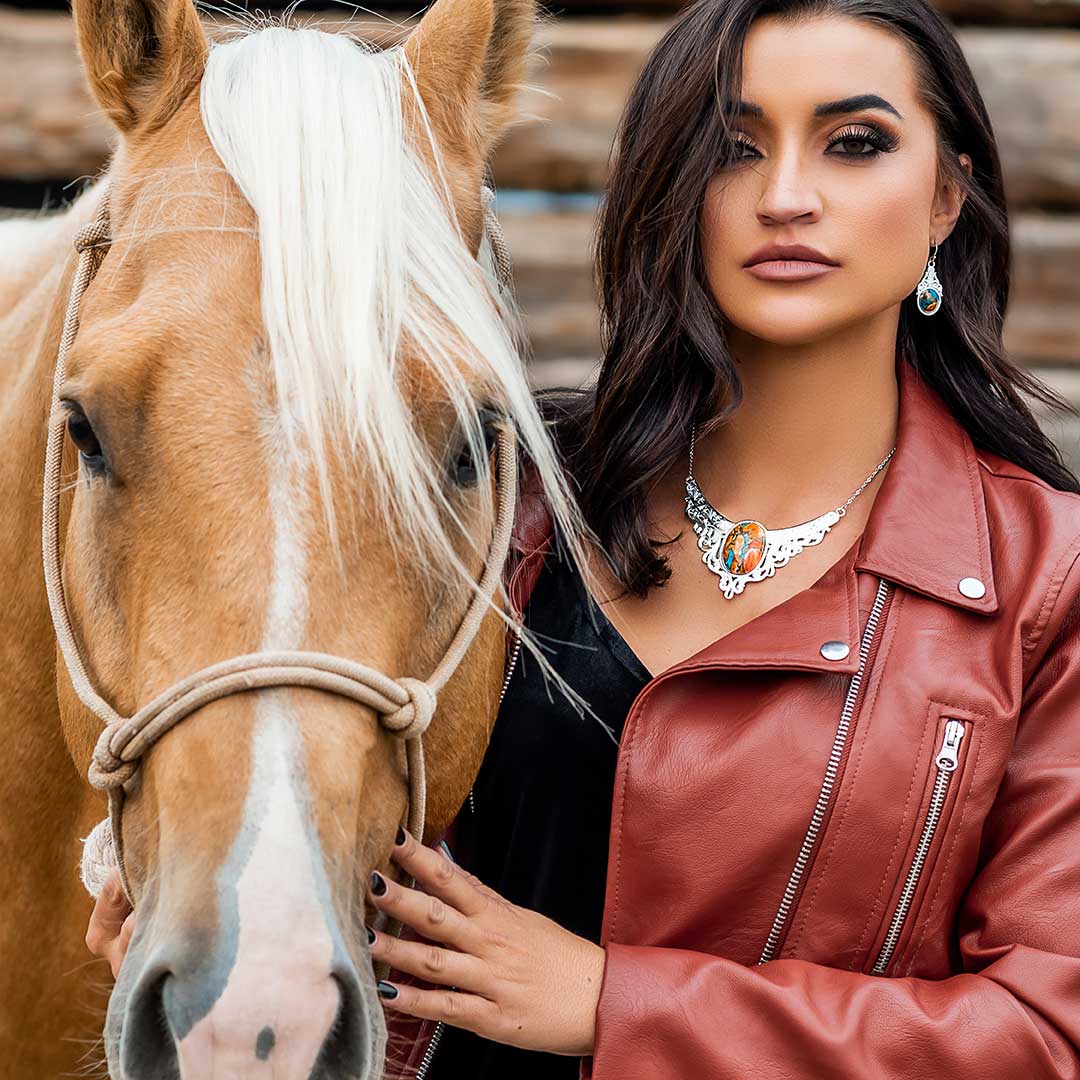 This breathtaking and unique necklace is a must have. Bright-cut engraving attaches to a split chain that allows this necklace to sit perfectly between the collarbones. The majestic turquoise stone is made of greens, blues, oranges and white that varies in each necklace allowing for a one-of-a-kind piece. Montana Silversmiths called this Mountain Glacier Stone Cascade for its resemblance to the rocks, water and plant life found near mountain glaciers. Get the whole Mountain Glacier line and complete your look.