February Featured Products
Clearer Ponds Turquoise Heart Jewelry Set
Our love for this Clearer Ponds Turquoise Heart Jewelry Set radiates like the ripples in a glacial pond. The vibrant turquoise shines from the delicate earrings and matches the middle of the pendant. The pendant itself is made with Montana Silversmiths classic silver work. One ring a smooth silver heart and the outer a silver rope adding additional western flair. Even the hook from the pendant to the chain offers additional detail showing three flowers imprinted and painted black. This beautiful set conjures images of a crystal-clear water surrounded by snow-capped mountains and banks that give way to wildflower meadows. Allow this set to bring tranquility to your mind every time you wear it.
Rippling Waters Scorpion Belt Buckle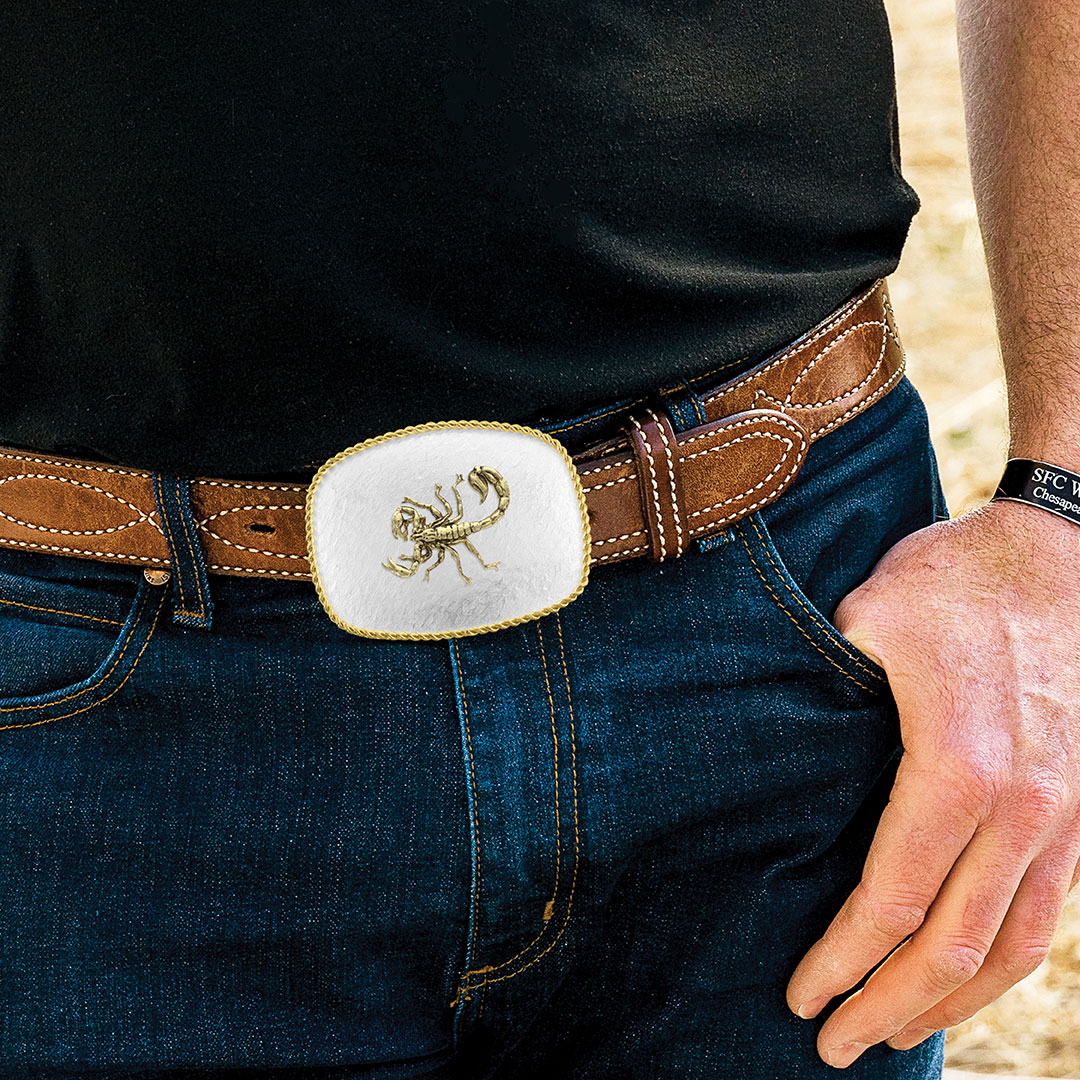 This handsome rounded square buckle is a showstopper. Like a scorpion's strike, it will catch everyone's attention. This classic buckle is named Rippling Waters for its gently patterned silver that reminds us of water rippling softly along a mellow stream. Gold-finished rope frames the buckle and highlights the large and imposing scorpion in the middle. Bold, brilliant, and impeccable craftsmanship make this buckle rodeo ready and perfect for a night on the town.
Swiftcurrent Glacial Stone Necklace
The Swiftcurrent Glacial Stone necklace features a spectacular pendant that's sure to enhance any outfit. The large Glacial Mountain turquoise is a stunner with greens, blues, reds, white, and oranges blended with veins of copper to make a unique stone that is framed by a silver rope. Imagine yourself walking along a clear and fleeting river and seeing the river rocks glint in the sunlight. That feeling is exactly what this piece invokes. Fanned engraved silver comes out from the stone causing it to look as if it's reflecting a sunbeam. Classic Montana Silversmiths filigree frames the top enhancing its overall beauty and adding classic charm. Enjoy this as a statement piece or as a wonderful addition to your Glacier Stone collection.