Get a Jump Start on Your 2020 Holiday Shopping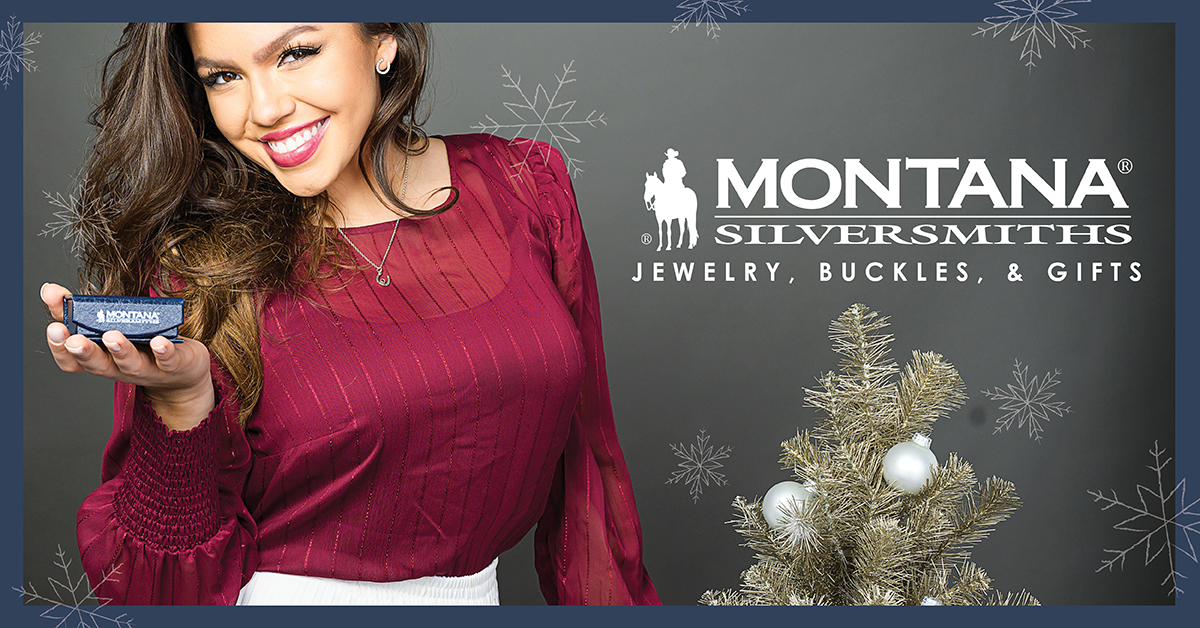 It's November 13th. That means that there are 42 short days until Christmas.
With 2020 being such a rollercoaster (and shipping deadlines being earlier than usual this year due to new COVID-19 safety measures), we wanted to make sure that you are getting a jump start on shopping. Plus, we want to make sure that you can get all of the products you want!
Montana Silversmiths carries a variety of products. We've got everything from belt buckles, like our western belt buckles and rodeo belt buckles to silver rings, like our sterling silver opal rings and sterling silver wedding bands, plus we've got all kind of necklaces like cross necklaces for women and other jewelry and accessories for men and women.
We know you care about the sales and promotions we will be running, so let's get right into it:
We will be starting our NEW Loyalty Program for our online store, sign up for the newsletter, and get more discounts the more you spend!

Black Friday and Cyber Monday will also have some incredible deals, as will a little promotion before Christmas… that's all we can say...for now. You know we can't just tell you all the surprises to come!
If one thing can be easy this year, it's got to be shopping. We've put together a nifty guide for you, broken out by the person's interests.
Here is our guide to help you start thinking about the perfect gift for your mother, father, sibling, and significant other. The holidays start now!
Gift Guide
Cross Jewelry for Women
For those who love the Lord and dedicated to their faith, we've got a collection of cross jewelry for them. We've got sterling silver cross necklaces, cross necklaces for women, cross necklaces for men, cross earrings, and cross bracelets.
Men's Cross Necklaces
Though western style has changed over the years, we've kept the essence of the western lifestyle in each piece of western jewelry and each western buckle. We're nodding to the outdoors we cherish with ducks flying, desert landscapes, elk, filigree, opals, turquoise, and other natural elements that bring what we love about the western lifestyle to the forefront.

Western Jewelry
Montana Silversmiths was founded on creating quality silver jewelry. We've got silver jewelry like silver necklaces, silver bracelets, silver earrings, silver rings, and sterling silver opal rings, but we've also got sterling silver wedding bands and other silver wedding jewelry. At Montana Silversmiths, we've got silver.
Sterling Silver Women's Jewelry
Sterling Silver Wedding Bands
One of our foundational products is the belt buckle. We make western belt buckles, patriotic belt buckles, belt buckles for men, belt buckles for women, oversized buckles, cowboy buckles, and Christian belt buckles– you get the point. There are a lot of other buckles we have too, whoever you're shopping for– we've got a buckle for them. And if you don't see one that's quite right, check out the custom belt buckle maker.
And… the countdown continues. Hopefully, this holiday shopping gift guide got your gears turning on what to get each of your loved ones this year. 2020 has been a rough year, but bringing a smile to someone's face with a well-thought-out gift is just what the year calls for. Happy holidays, y'all!
Want to stay in the know? Sign up for our Newsletter to get the inside scoop on sales, deals, and new products. Plus, early access to sales and new collections!