Montana Silversmiths Everybody Wins Pursuit Of Excellence Scholarship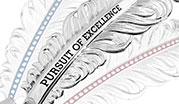 Created in 2005 the Montana Silversmiths Pursuit of Excellence Scholarship program was started from the idea of community, of rewarding excellence in our youth and a desire to give back and make a difference.
The motivation behind the Pursuit of Excellence scholarship was to celebrate and encourage students to be the best versions of themselves through continual personal growth. Many of the silversmiths and craftspeople who work for Montana Silversmiths are parents; creating this program was an extension of the Montana Silversmiths family, understanding the value of scholarships in support of our youth and our future.
The scholarship is supported in part by our Everybody Wins Program and Montana Hat Feather sales, it is thanks to these purchases that Montana Silversmiths will be awarding multiple scholarships again this year. Montana Silversmiths is extremely proud to have awarded over $47,000 since the time of the scholarship's inception.
2019 Pursuit of Excellence Scholarship Recipients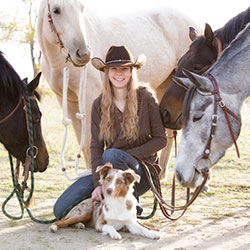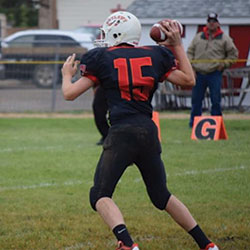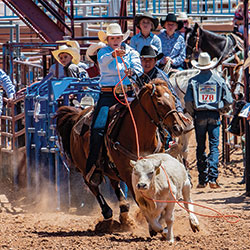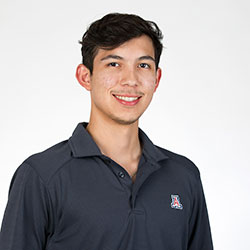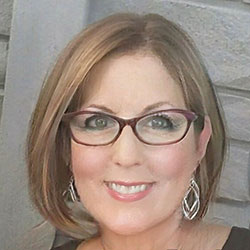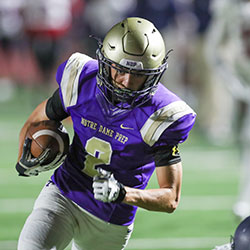 The Pursuit of Excellence scholarship is an investment in candidates who have a history of self-improvement and a desire to better themselves and the communities in which they live. This scholarship is unique, in the fact that the recipients are not being rewarded for having the best grades or possessing the most athletic ability but celebrates the student with a desire to become the best that they can be; individuals that are in the 'Pursuit of Excellence'.
The story of the applicants does not end there; the rest of the story tells us that applicants who have received the Pursuit of Excellence scholarships have gone on to do great things and make a difference in their path of life. The program has awarded the scholarships to teachers, lawyers, doctors, nurses, ranchers, veterinarians, Wrangler competitors and, a PRCA World Champion cowboy winning a Gold buckle, crafted by Montana Silversmiths.
They started out with a dream and a desire to better themselves. The Pursuit of Excellence Scholarship is awarded for efforts in self-improvement, setting and achieving goals, being involved in a western way of life, possessing strong sportsmanship skills, and being involved in their communities.
The Pursuit of Excellence Scholarship is granted to individuals dedicated to self-improvement and who are empowered for personal excellence through a "can do" philosophy. Whether a 2-year degree or a 4-year program the Pursuit of Excellence scholarship recipients receive a scholarship to an educational institution of their choice.
The scholarship is open to all graduating high school seniors or current college students, who are enrolled in an accredited 2 or 4-year college.