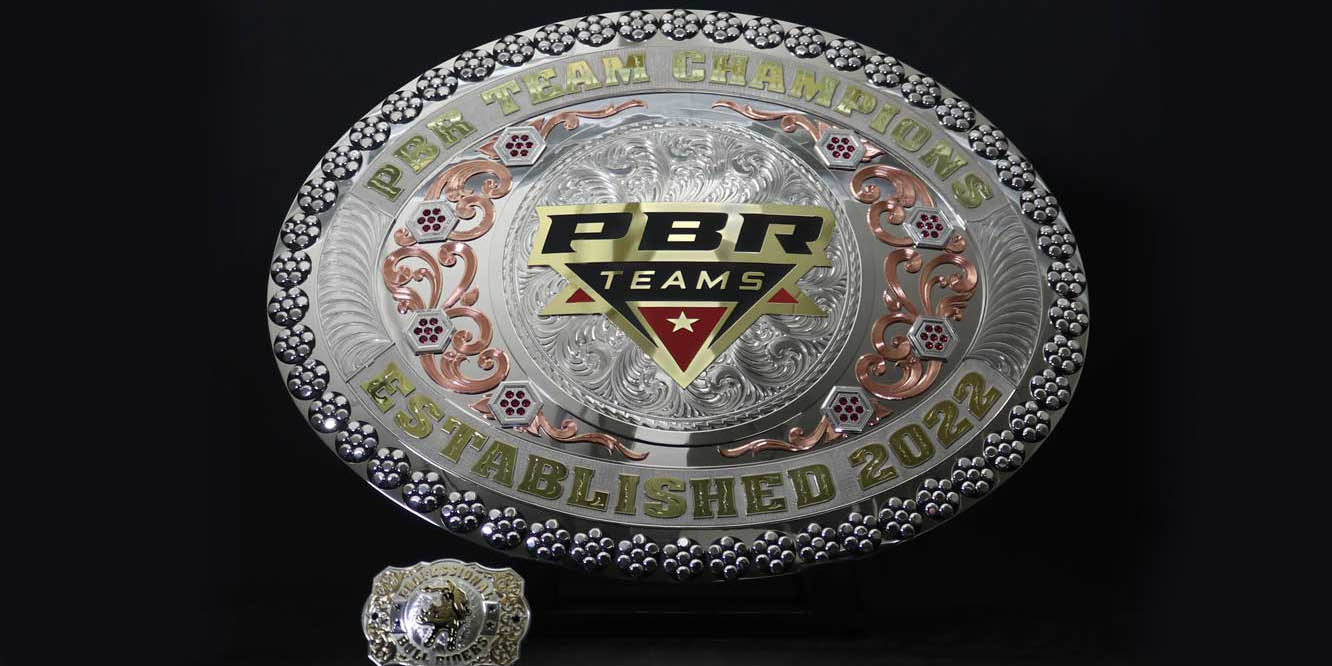 PBR Teams is an elite new league featuring the world's top bull riders competing as a team. This is a new way to experience bull riding for the athletes, sponsors, and fans. Something innovative and creative, like PBR teams, deserves a trophy that is appropriate to celebrate and commemorate the champions of this series.
Created for the inaugural Professional Bull Riders Team Championship this massive buckle weighs just under 20 pounds. The world's largest sterling silver buckle was created by Montana Silversmiths with the measurements of 24 inches by 18.5 inches. Handcrafted in Columbus Montana 19 creative and talented individuals were integral in the creation of this buckle.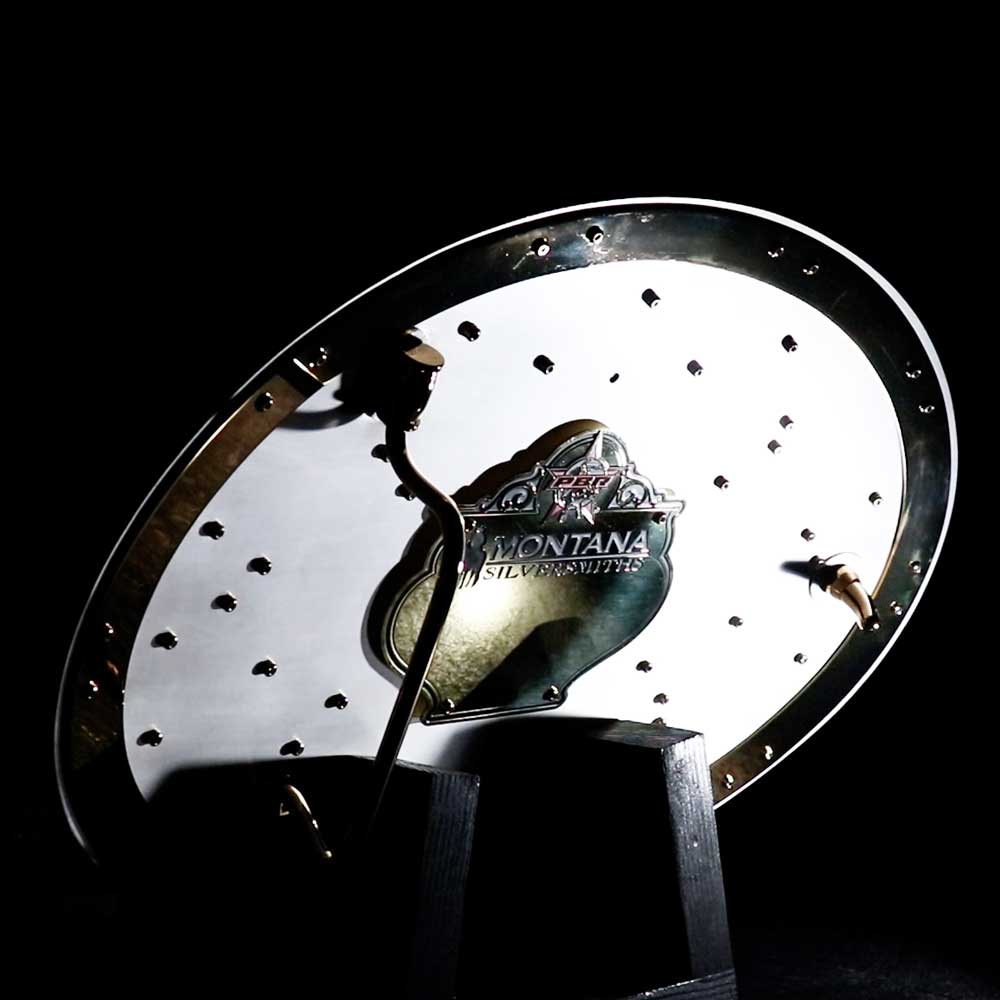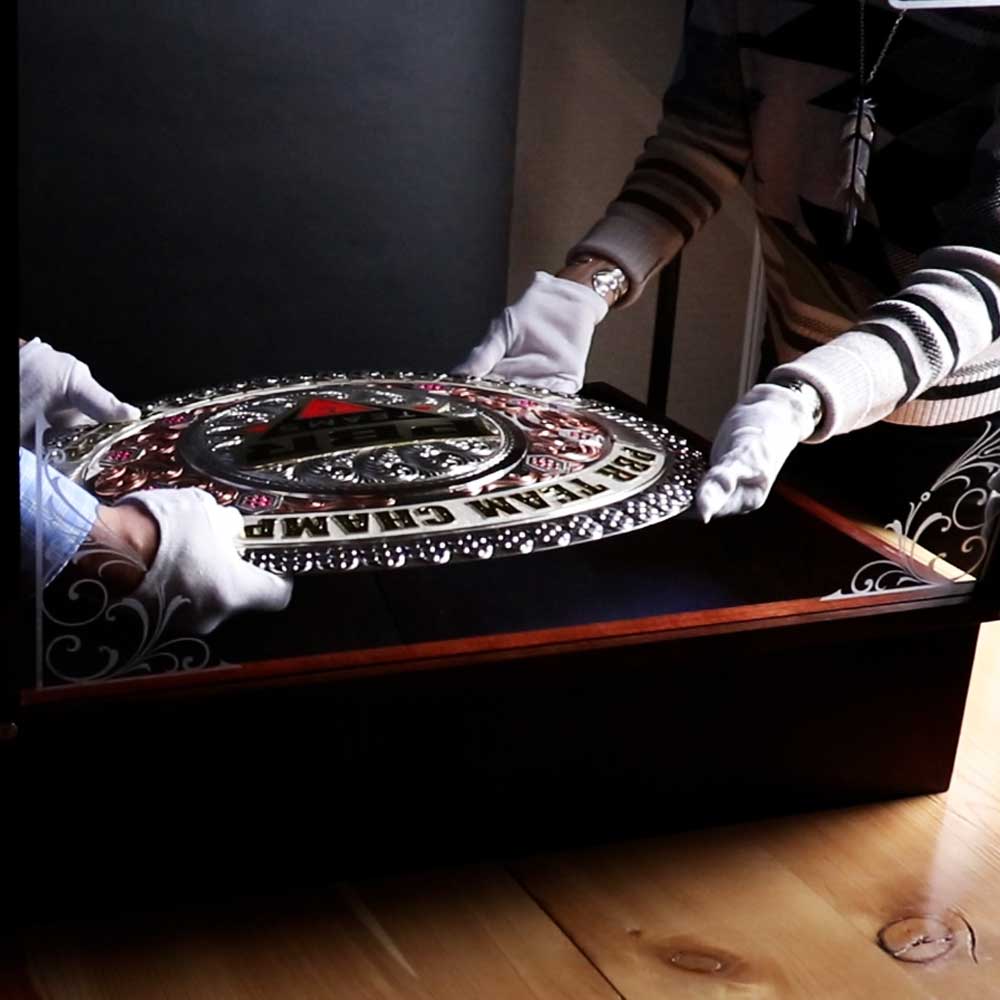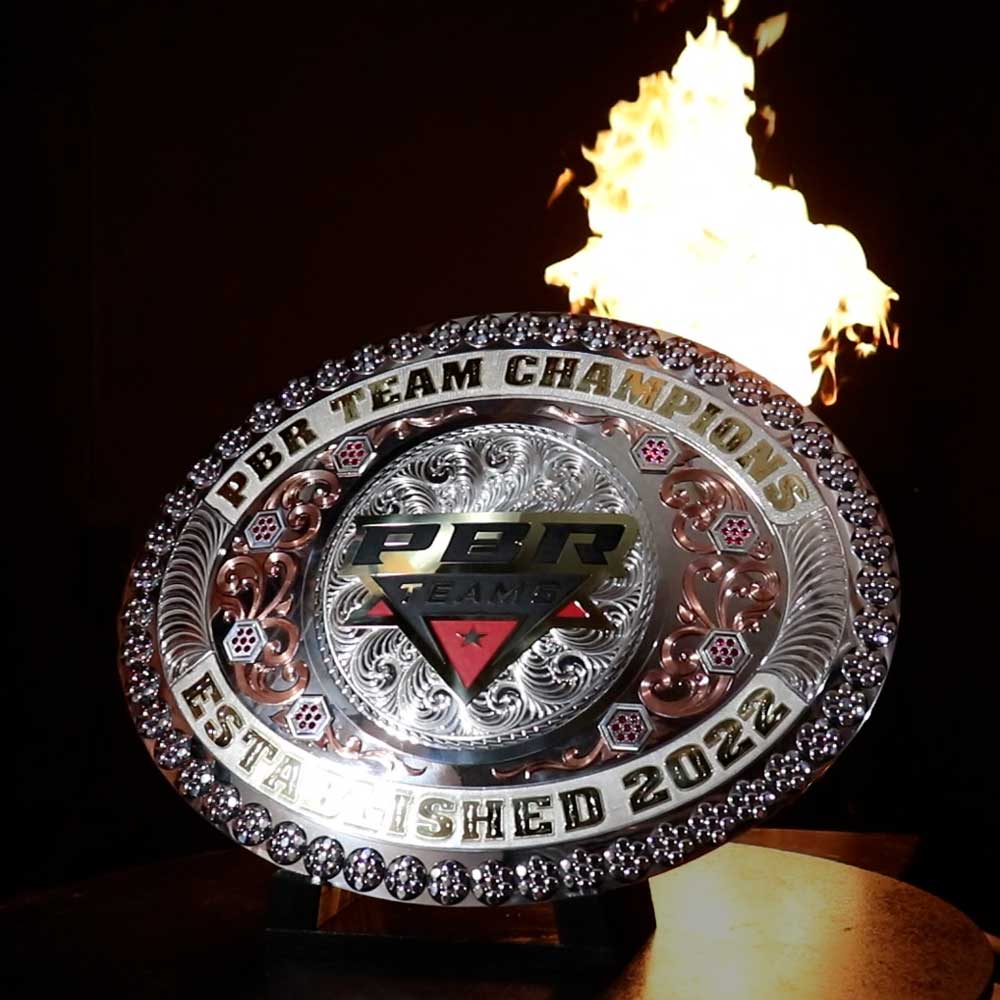 Rose-colored copper filigree skillfully engraved by master craftsmen decorates the 24 inch sterling silver base. PBR TEAM CHAMPION runs across the top of the buckle while ESTABLISHED 2022 runs across the bottom in a stunning jeweler's gold. The center of the buckle features brilliant silver engraving with incredible detail. The PBR team's logo is placed in the center with bold hand-painted details providing drama to the buckle. The center logo can be removed and replaced with the logo of the winning team. The buckle is complete with a fully functioning pin and swivels on the back.
Montana Silversmiths is incredibly proud to be a long-time partner of PBR and collaborate on such an amazing and groundbreaking project together. This buckle is truly fit for champions and will live on as a coveted trophy for the PBR Teams Series.