---
Always and Forever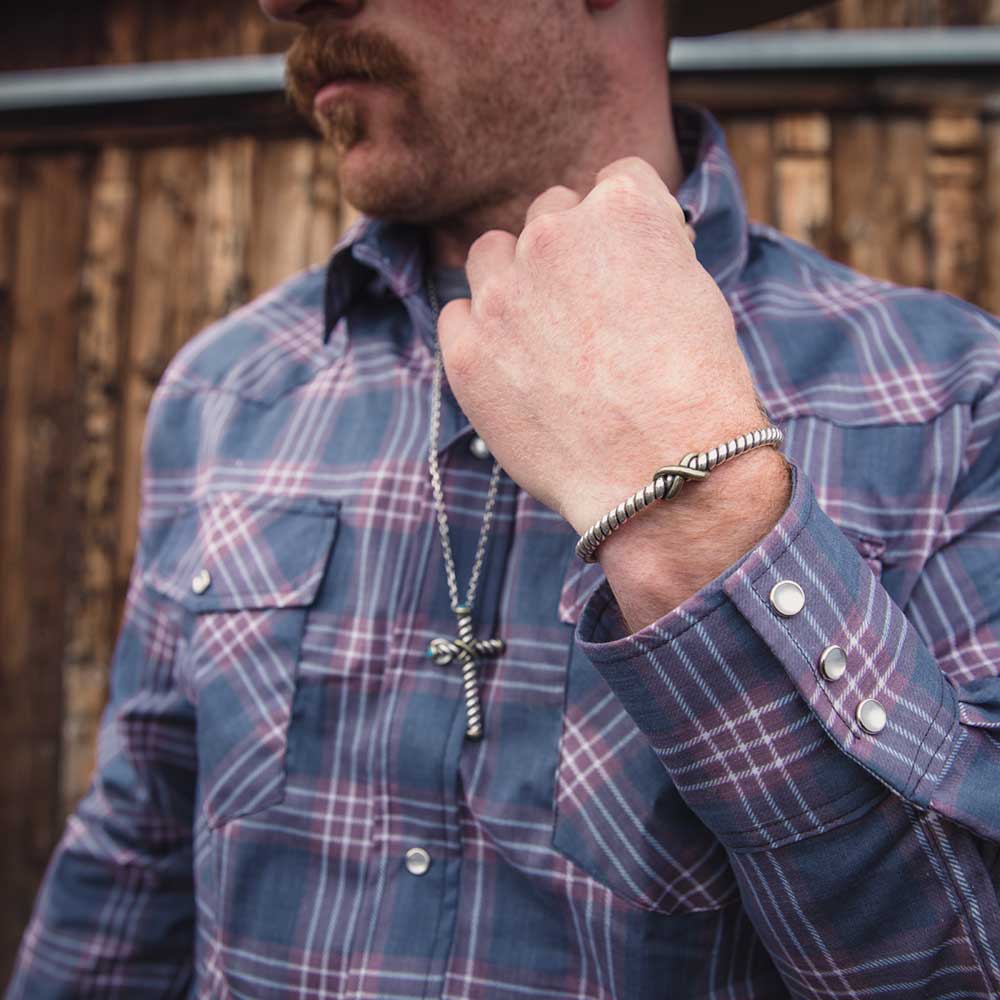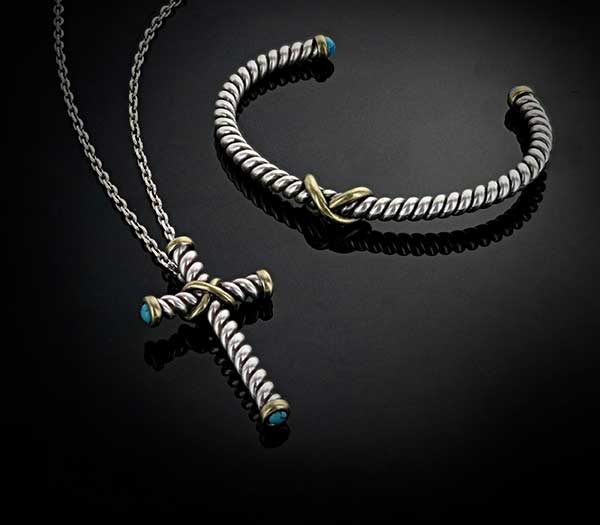 The Always and Forever Cuff Bracelet features a stunning two-tone design. The cuff itself is silver tone rope with a gold tone infinity sign as the main feature. As an additional detail round turquoise finishes the cuff with gold tone surrounding it. Matching the cuff bracelet is the Always and Forever Necklace. The cross necklace follows the same showstopping two-tone design of the cuff. This set is perfect for a gift to give as a reminder that you are there always and forever.
---
Charmers Opal Jewelry Set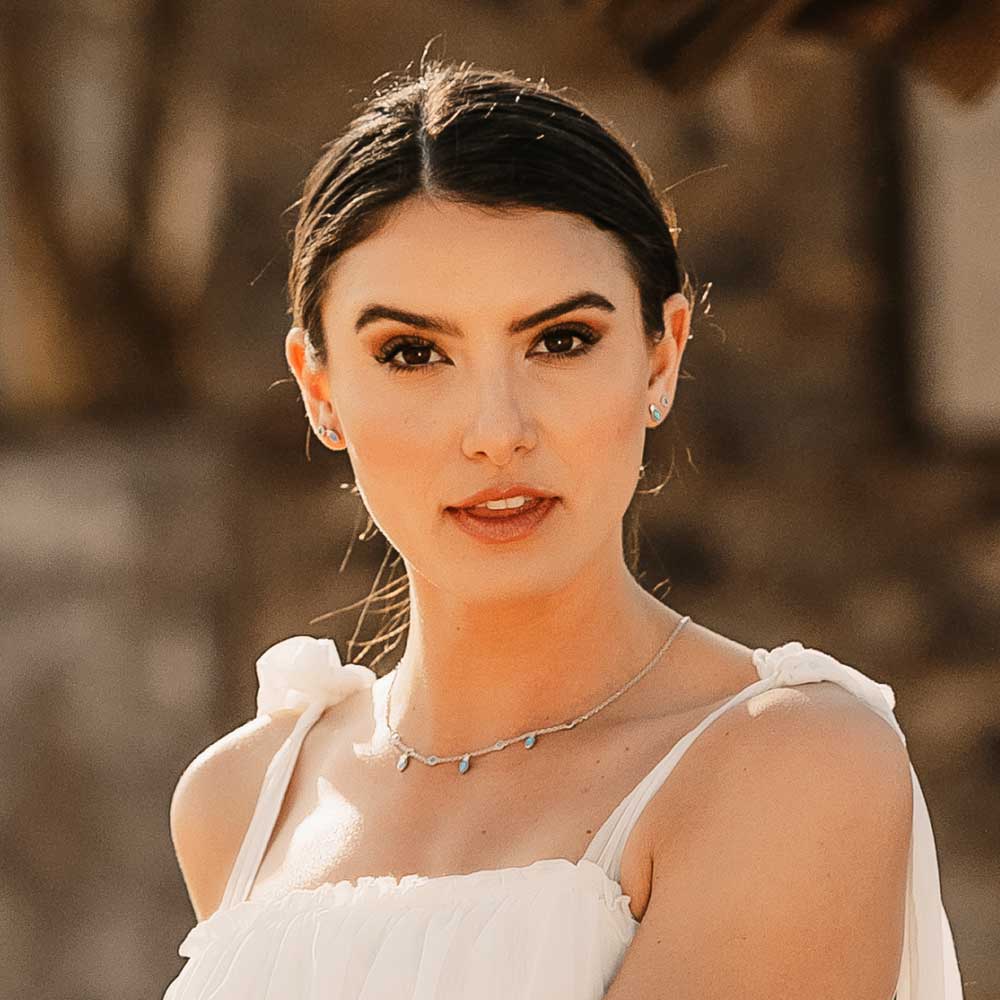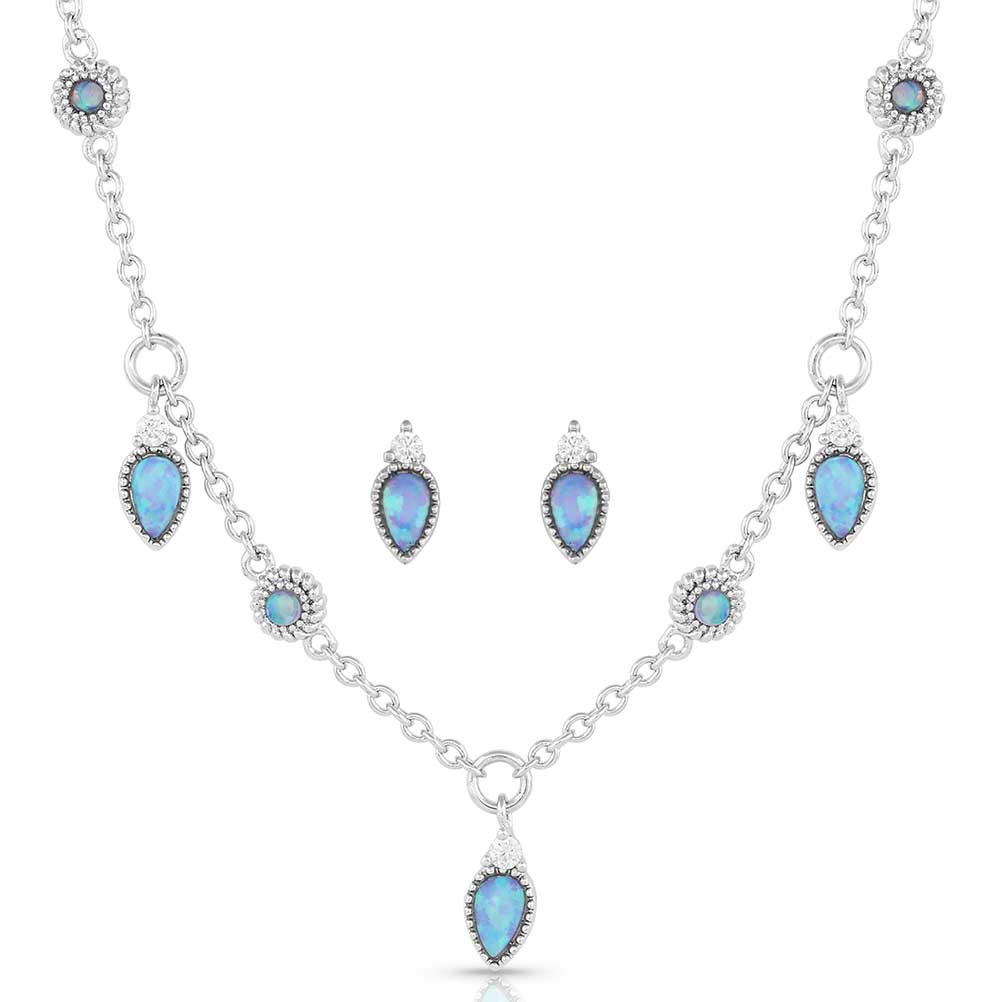 Charming and sweet are the first things that come to mind when we think of the Charmers Opal Jewelry Set. This set is delicate but contains beautiful opals that shine from their places in the necklace and earrings. The dainty opal charms feature a small clear cubic zirconia crystal that hangs from the chain of the necklace creating movement in the design. The perfect pieces to add a pop of color and the set makes it easy to add to an outfit. Not only can you get both the earrings and necklace with this set, butalso the matching Charmers Opal Bracelet to complete the whole look.
---
Conestoga Duster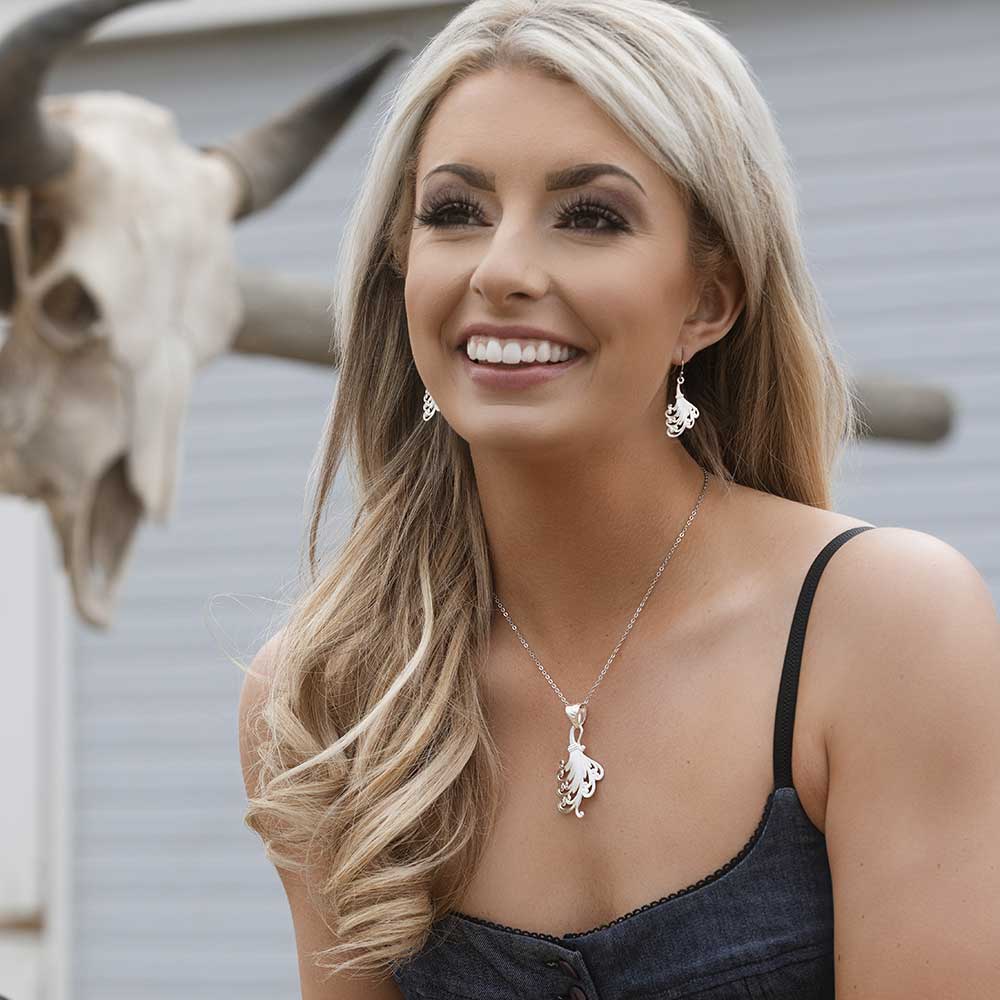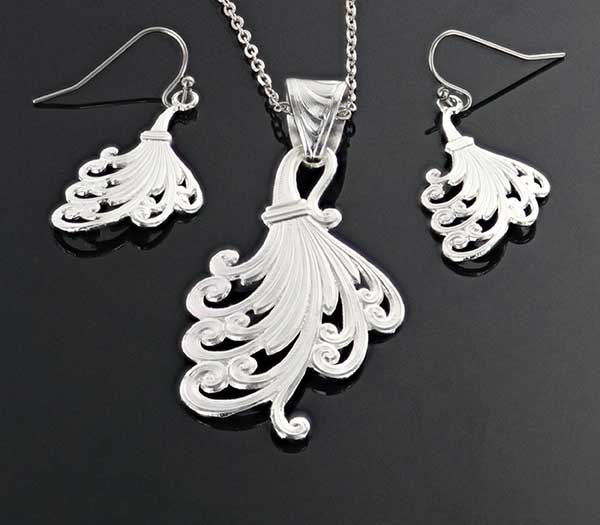 Just like Conestoga wagons the Conestoga Duster necklace features numerous curves. Striking silver-tone bright cut-engraving creates the tendrils of the necklace swooping across creating the pendant. These beautiful swoops of silver artistry are featured in both earrings and the necklace. The simplicity of the pendant allows this design to pair easily with many different outfits and occasions.
---
Heirloom Treasure Spoon Set
Add some nostalgia to your collection with the Heirloom Treasure Spoon pieces. These three pieces all feature bright-cut engraving that remind us of the spoons that lived within our grandparent's cutlery drawer.
The bracelet in this beautiful collection is an open cuff allowing one size to fit most. The engraving swirls through the scalloped ends and highlights the flower on either end. This silver artistry and design continues in the open wrap ring. Finally, the necklace features the same gorgeous design, but is shaped into an open-heart shape and hangs from a 28 inch rolo chain. These three pieces together are a subtle acknowledgement of heritage and craftsmanship.