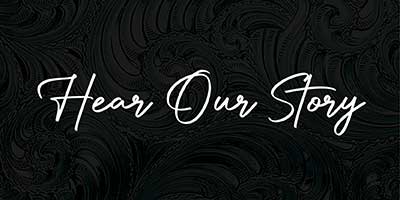 50 years of Silver Artistry is nothing short of extraordinary.
Perfecting the art of the buckle, Montana Silversmiths legacy is fashioned in bright cut engraving.
Since 1973, Montana Silversmiths has been fueled by a passion for the Western Lifestyle. Montana Silversmiths jewelry and buckles have the authentic flavor of the West, capturing its romance, spirit and drama within accessories for the everyday.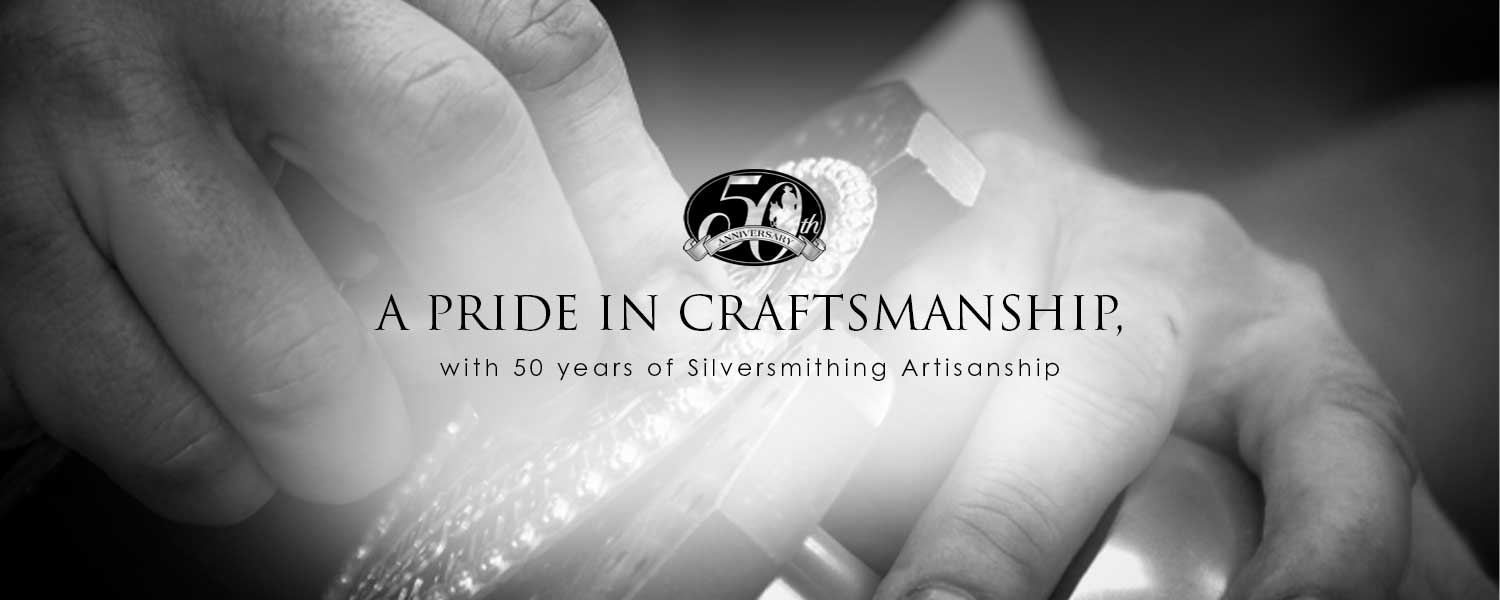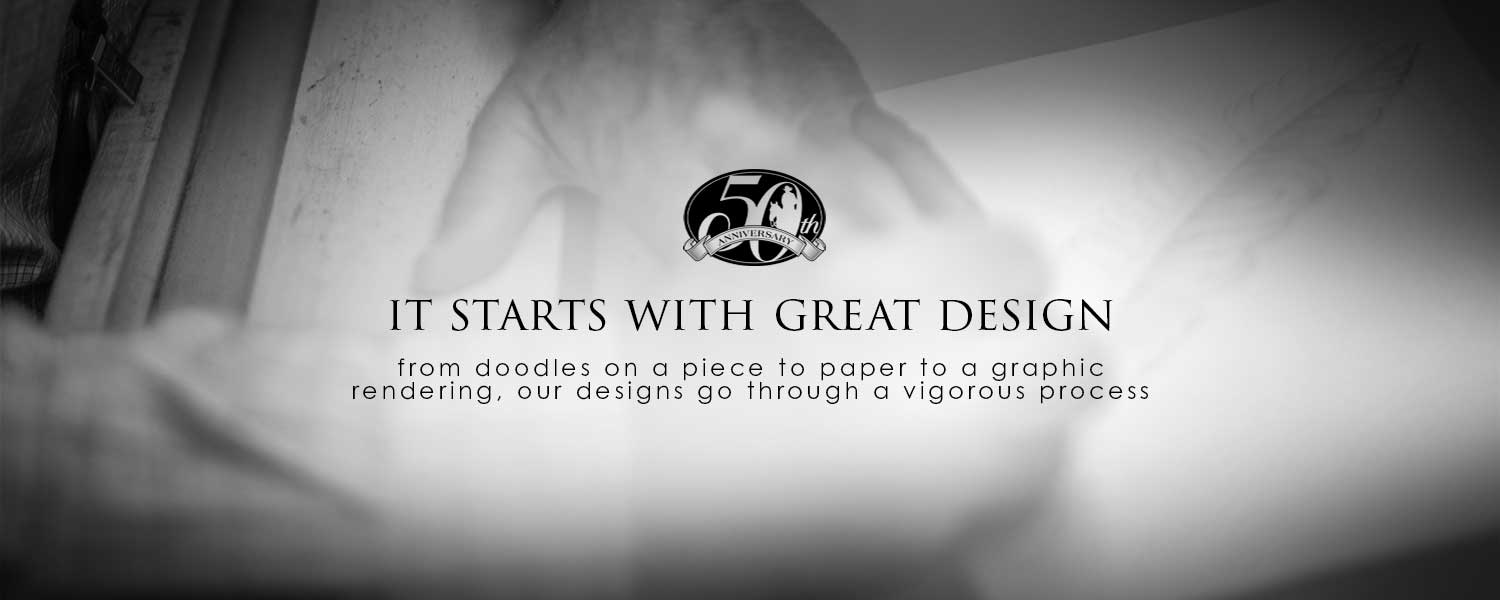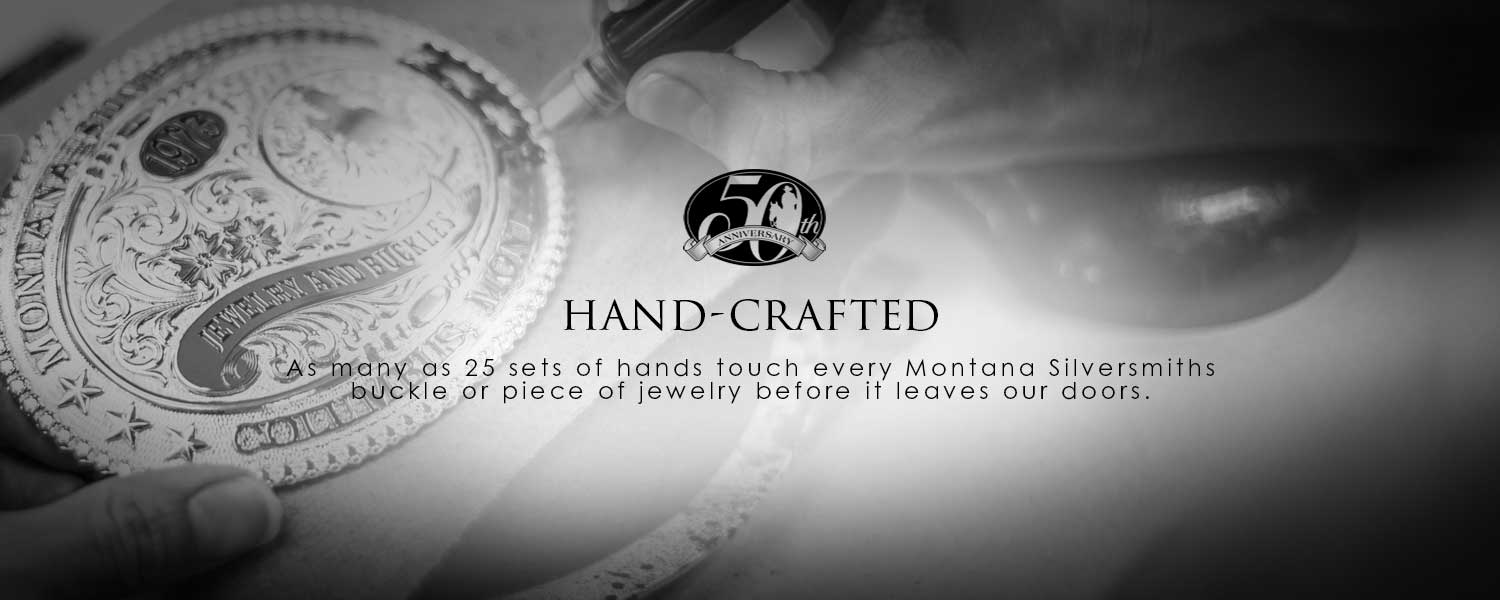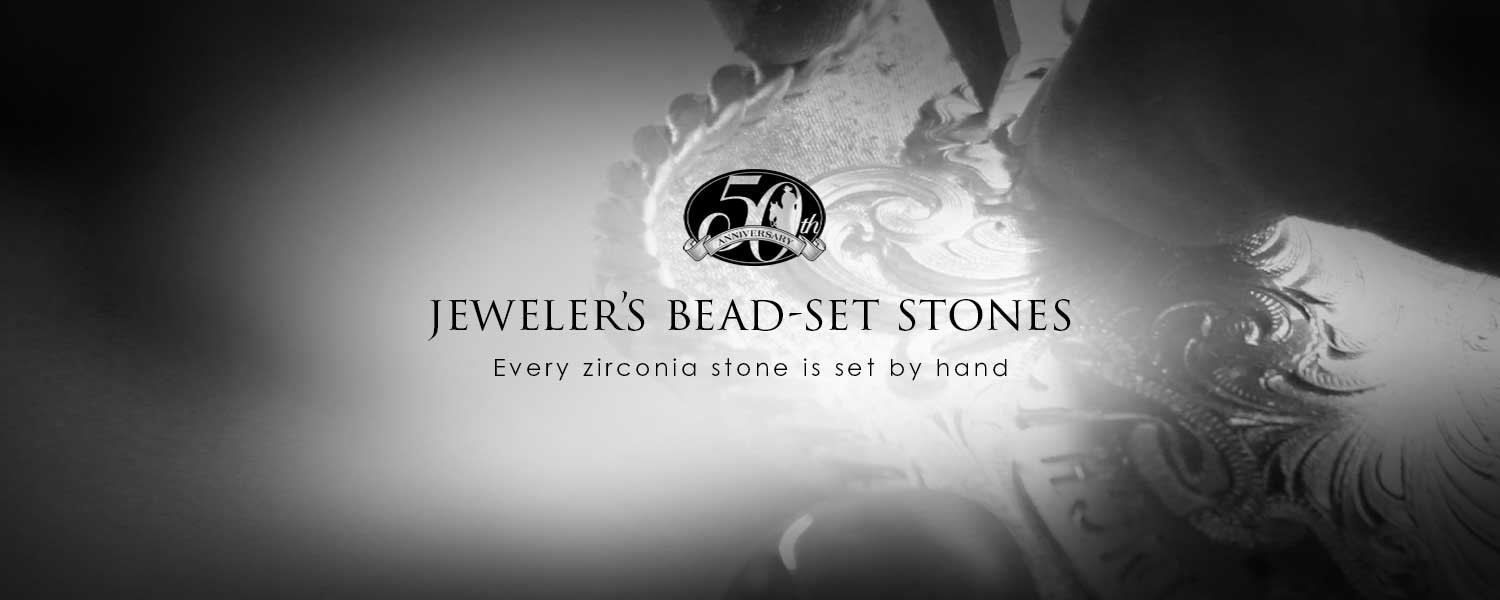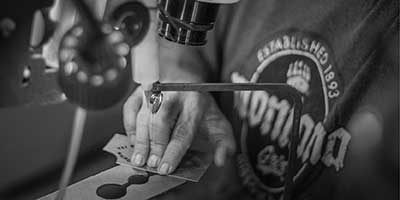 Our designers are inspired by the natural beauty of Montana's surroundings and use the art of engraving to bring to life the storytelling Montana Silversmiths is known for. Design elements integrated into each piece combine silver artistry and masterful engraving into brilliant lines of storytelling.
More than accessories, they are stories. Stories of the memories and moments shared through the giving and receiving of Montana Silversmiths buckles and jewelry.
We are proud of what we do, and we love where we do it. We hope that pride is evident to you, and every time you pick up a piece of Montana Silversmiths you are reminded of the craftsmanship and commitment of the people behind the products.