Custom Square Buckle Cuff Bracelet (1.28"x0.07"x6.00")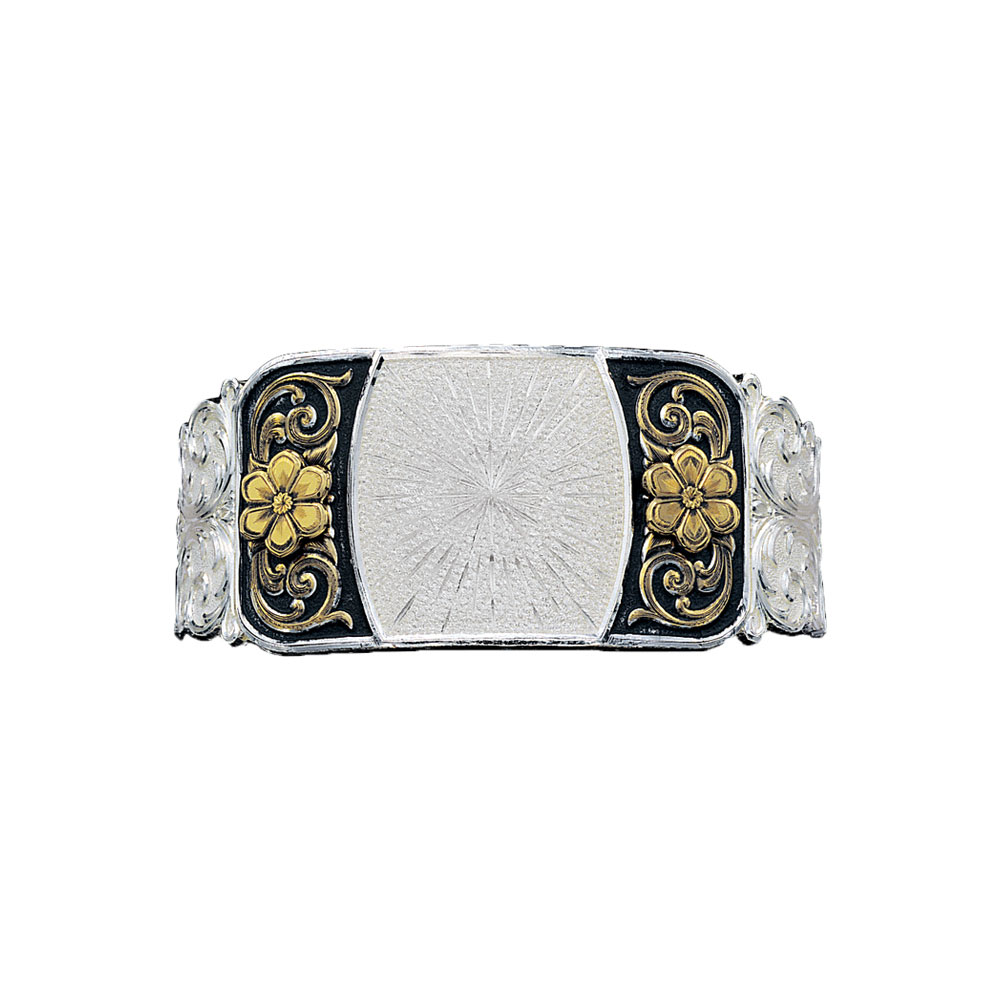 Details
This wide cuff bracelet is designed and manufactured by the skilled craftsmen at Montana Silversmiths. Three golden crosses on a silver background are masterfully engraved with beautifully intricate western engraving. Golden fleurettes and filigree in a black background frame the figure of your choice, with wire trimmed edges. Traditional western engraving in silver fills the rest of the cuff. Bends for a comfortable fit.
Dimensions
Width
Height
Length
Warranty
Montana Silversmiths Classic Western and Trophy buckles have a lifetime limited warranty on manufacturing defects when accompanied by a receipt. See our warranty policy for details.
Customer Reviews
Long Lasting.

Designed with great materials. I've had mines for many years now. Here in a small town of Sumter South Carolina we don't have a wide variety of stores or options to buy quality jewelry at a great price. Sad to say the only store that sold this product, has sadly went out of business due to the death of the owner. It was a family business and after the death of the father, the family didn't continue on with the business. However I am looking to purchase another bracelet or possibly send this one back to your company to be repaired. My contact information is

[email protected]

My contact number is 803-236-1786. I look forward to continue to wear and promote your well crafted products and hope to hear from your company soon.