Trilogy Trillion Turquoise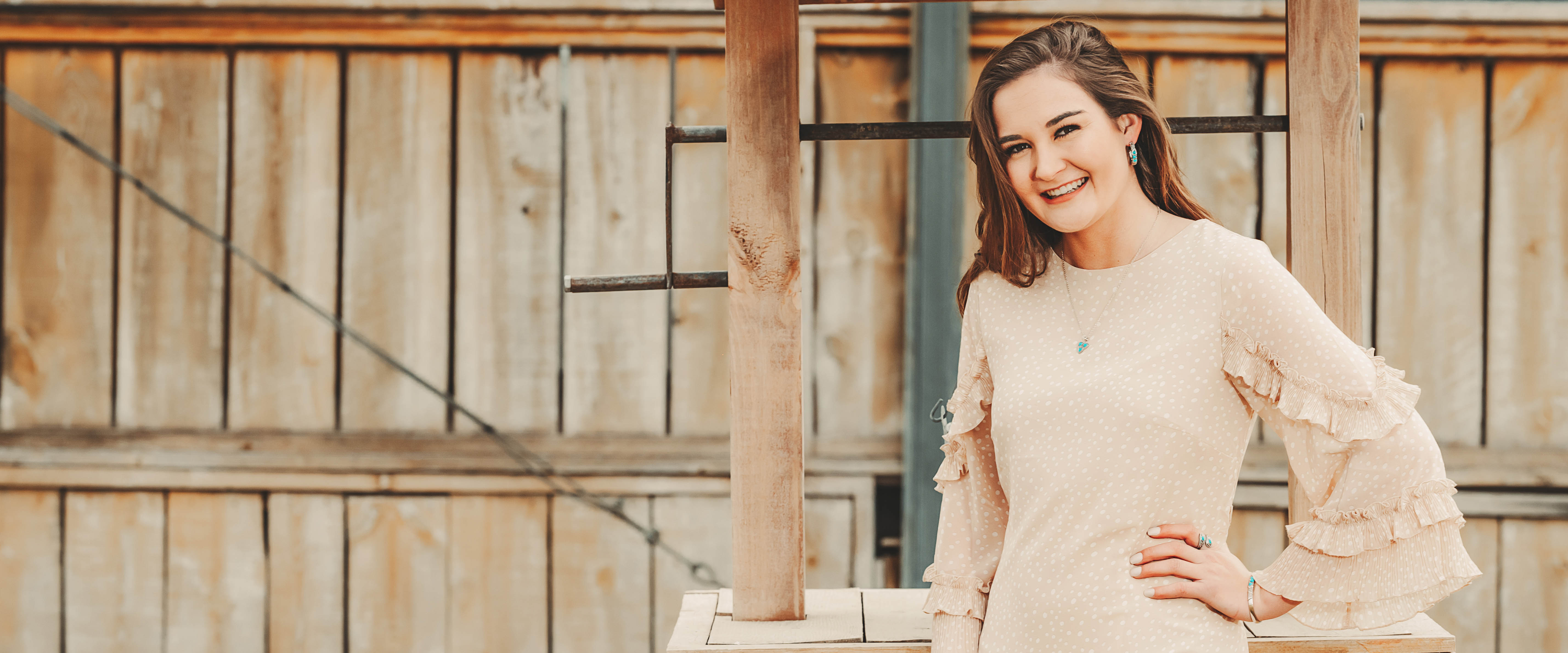 The present, past, and future work in harmony to create a reality that is undeniably yours. Our pasts are important to honor and learn from, however there is a beauty of living in the moment and dreaming of the future. The past, present, and future and the trillion moments that each one contains, take form with the Trilogy Trillion Turquoise set.
The Trilogy Trillion Turquoise set features a matching necklace, earrings, and bracelet. The design of these pieces keeps three at the forefront reiterating how the past, present, and future are intertwined with each other. The centerpiece of each piece is three triangle-shaped turquoise stones. The necklace arranges these stones into a larger triangle shape to create the pendant. An antiqued silver-tone rope surrounds each triangle-shaped turquoise stone and completes the design. The earrings are hoops with turquoise stones sitting side by side on the front of the hoop. Three silver-tone twisted ropes run vertically along with the hoop earrings and small smooth silver-tone runs horizontally on top of the ropes to complete the design. The matching cuff has a very similar design to the earring with a smooth silver finish that wraps around your wrist to complete the cuff bracelet.
The Trilogy Trillion Turquoise designs are not only beautiful in their simplicity but also incredibly symbolic and meaningful. This set is one you carry with you as a reminder of the importance of learning from your past, living in the present, and being optimistic about the future.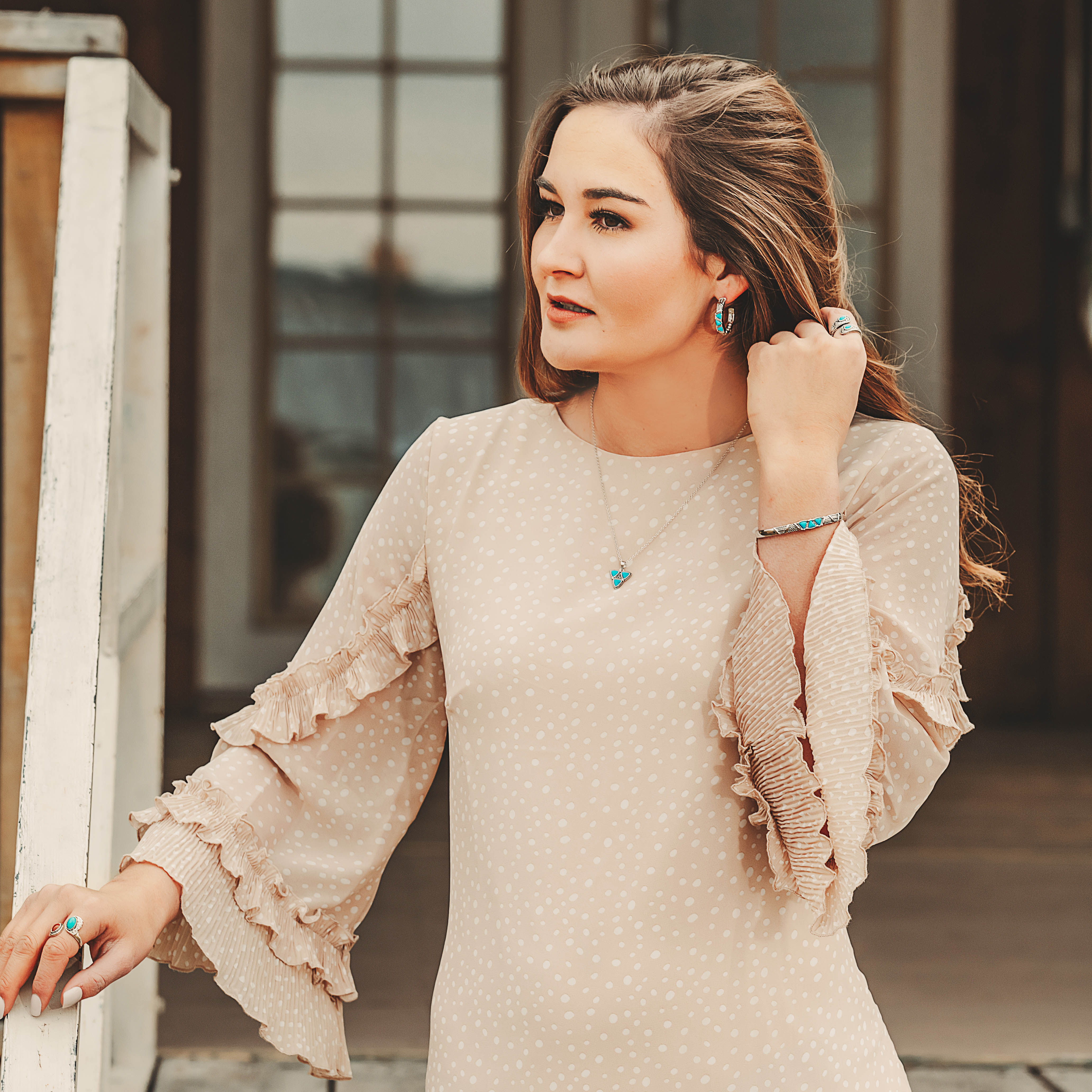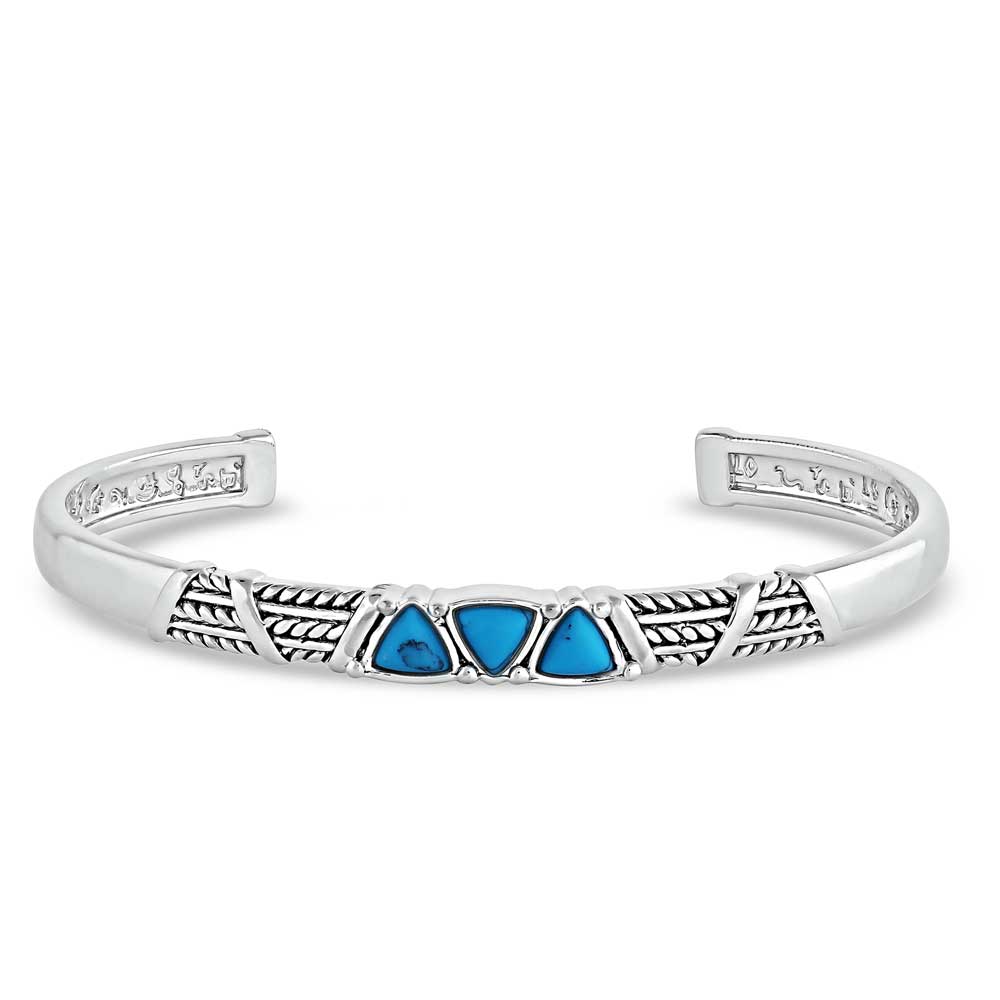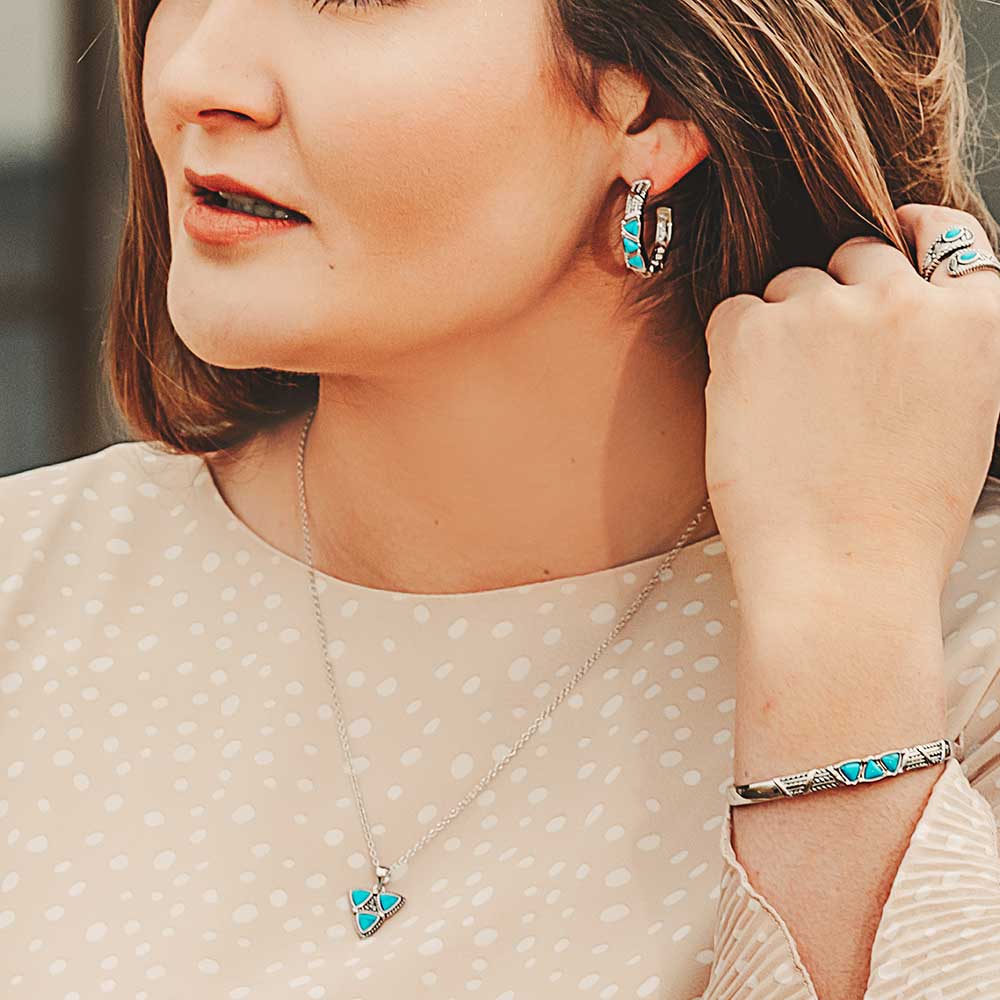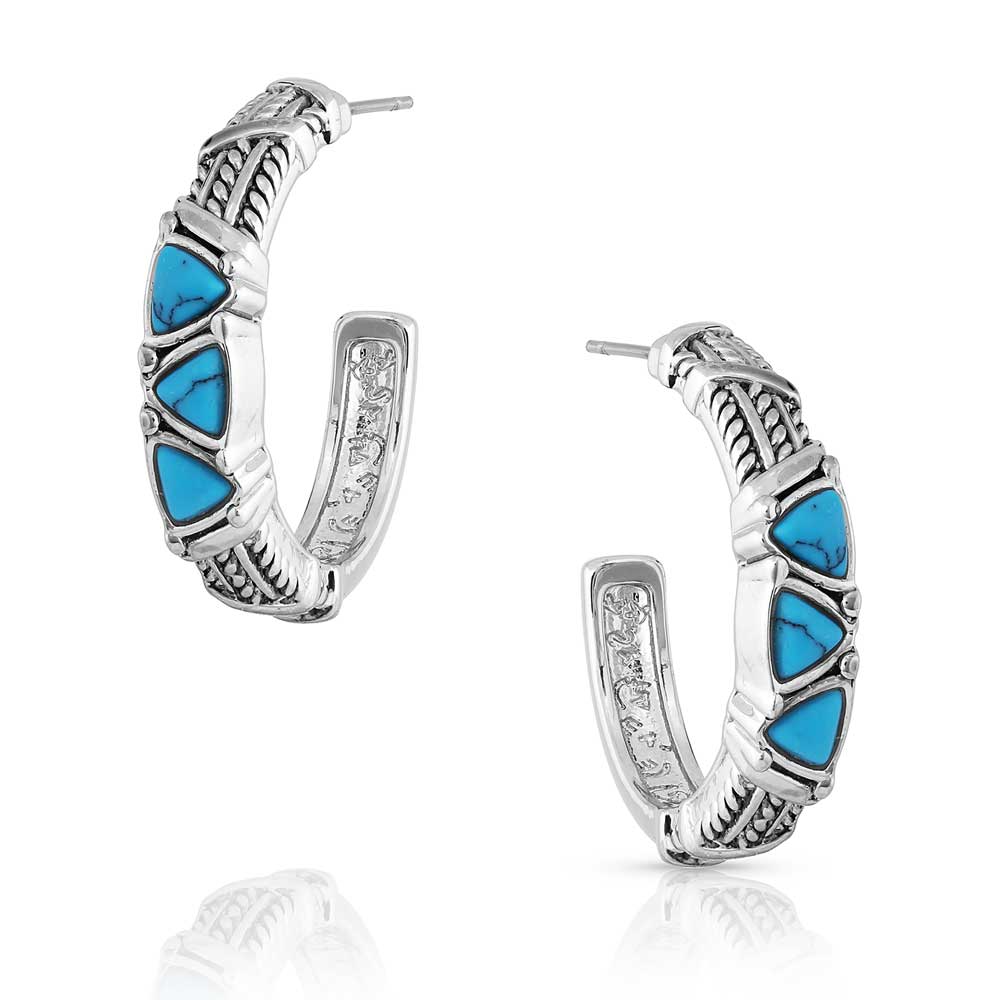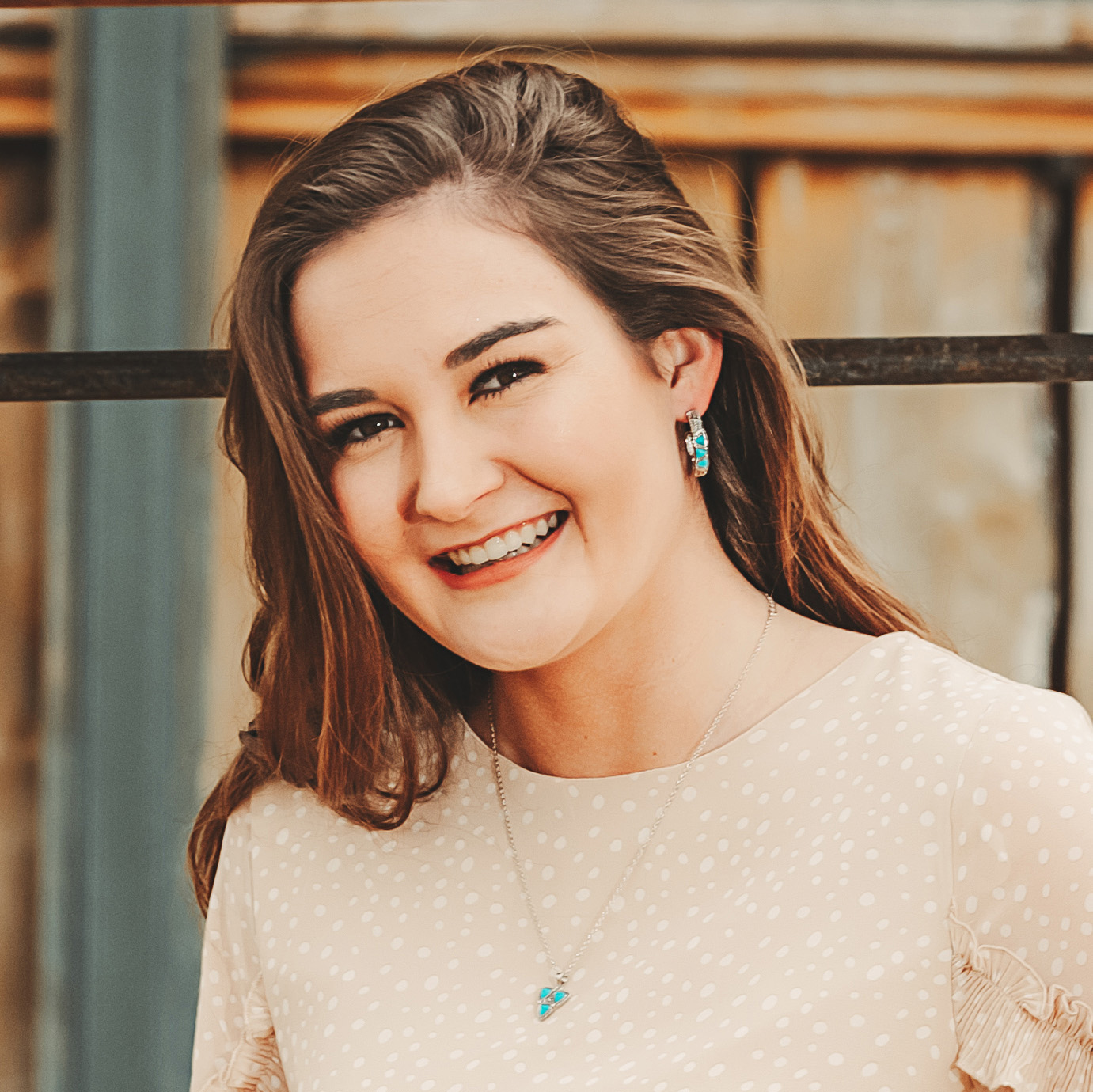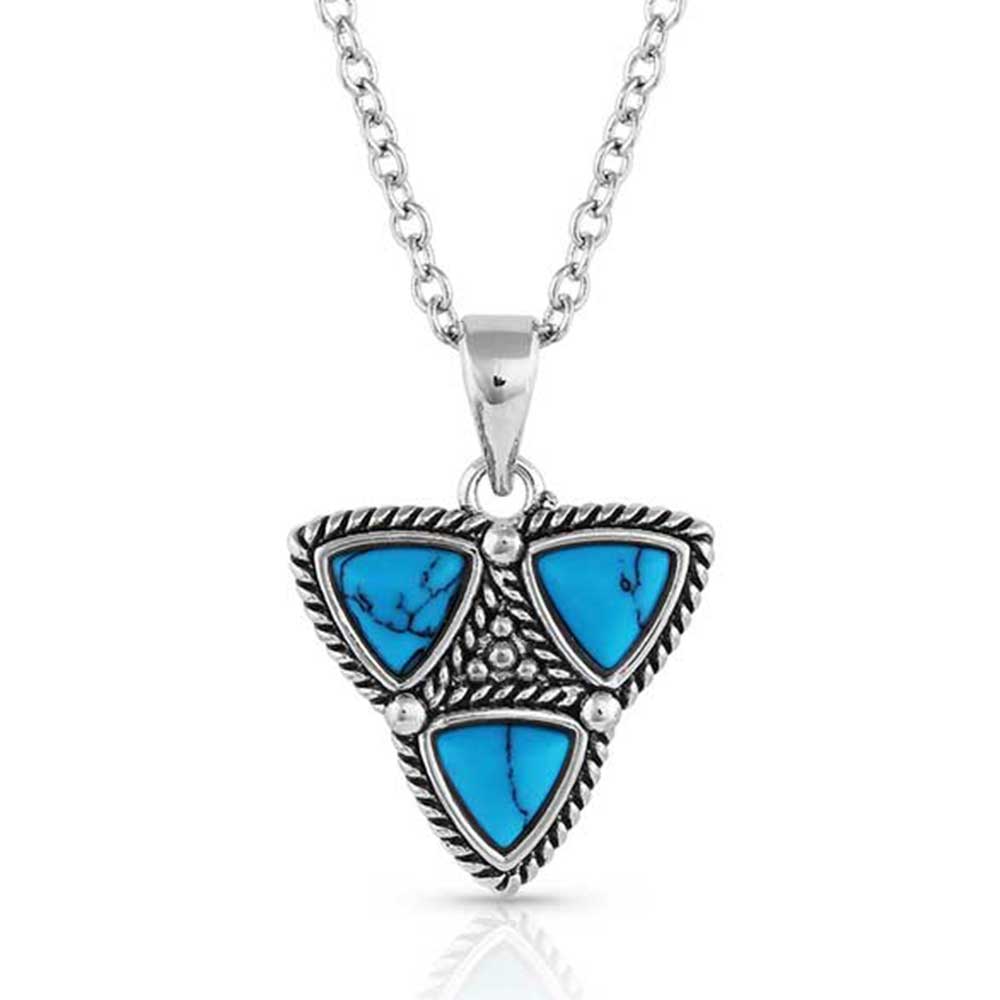 Trilogy Trillion Turquoise