The Power of Feathers | Feather Jewelry and Accessories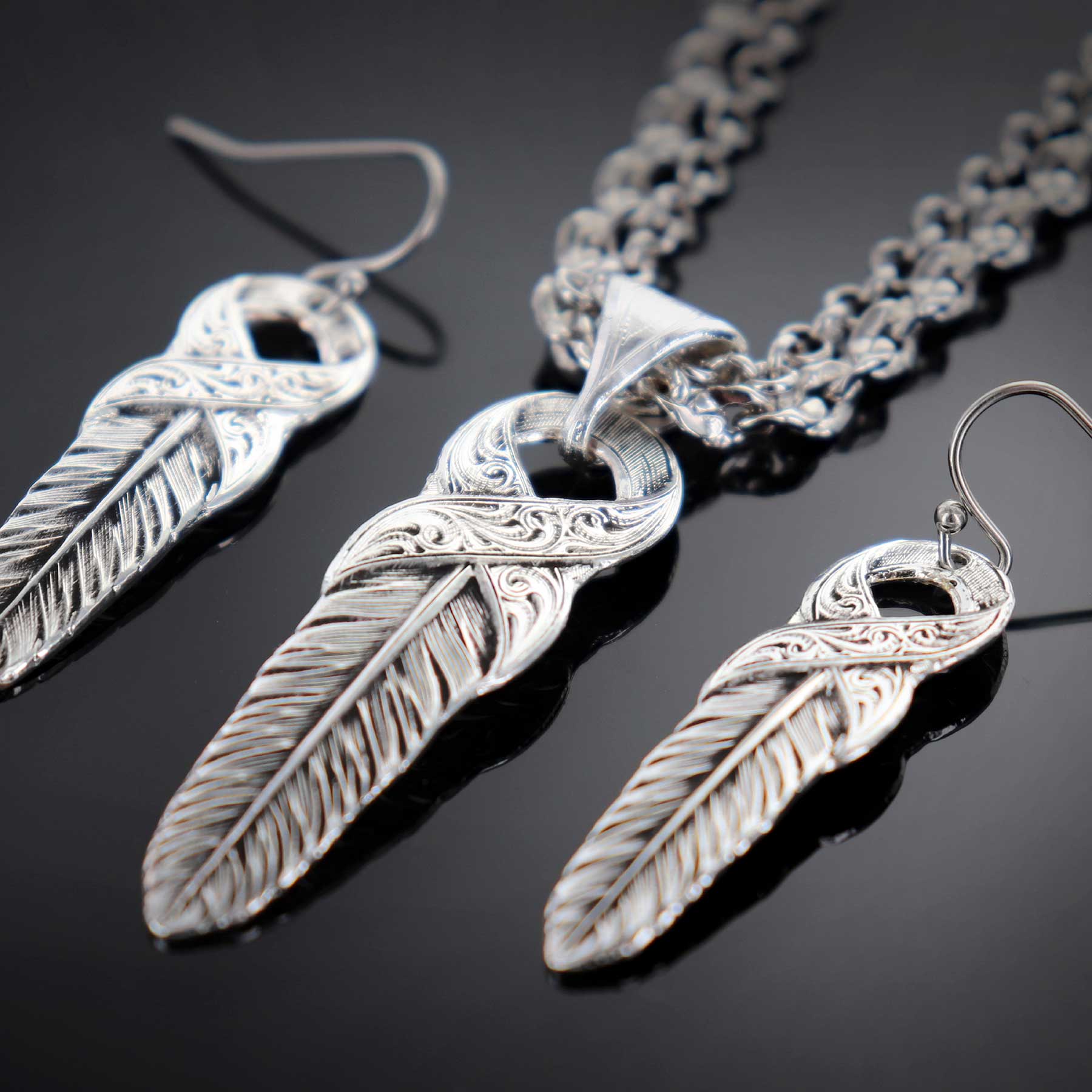 Strength Within Collection | Feather Jewelry with Silver Artistry
The Power of Feathers
Our jewelry designers here at Montana Silversmiths were deeply inspired by the power of feathers to create the Strength Within Collection.
Feathers are a powerful symbol of hope and spiritual growth. They represent rebirth and are often associated with communication from higher heavenly realms. While birds fly free, the animal itself represents freedom, prosperity, and love as they glide peacefully through blue skies, light breezes, and completely weightless.
Simplistic and minimal yet invoking of feather power, our Strength Within Feather Collection holds a pendant of an antiqued-silver ribbon holding a feather. While it is silver in color with blacked etching, it is symbolic of different colored feathers that have immensely different meanings.
For example, Yellow feathers represent happiness and prosperity. Like the sun, yellow shows spreading joy.
White feathers mean there are angels protecting you or you have a higher purpose of life that needs to be fulfilled.
Red feathers are symbolic of passion. Whether it is time to feel passion in your veins, or to live life passionately, or to fall passionately in love, you will need to stand tall and recognize the passion of life looking at you straight in the eyes.
Black feathers serve as a warning. Keep your eyes and ears to the ground and watch around you.
Orange feathers are symbolic of energy, change, creativity, and success. These feathers say, "burn brightly and achieve greatness!"
Purple feathers represent spiritual protection and growth. Both are being shown to you.
Grey feathers represent peace. Whether its internal peace or a family dispute, it is time to resolve issues and live a drama free life.
And lastly, spotted feathers are showing you it is time to let go of the past and move forward. Release old wounds, see today and not yesterday.
So, the next time you stumble upon a feather - whether it be floating to the ground or worn around your neck - remember the power it holds and the symbols it represents.