Sheridan Fields Blue Turquoise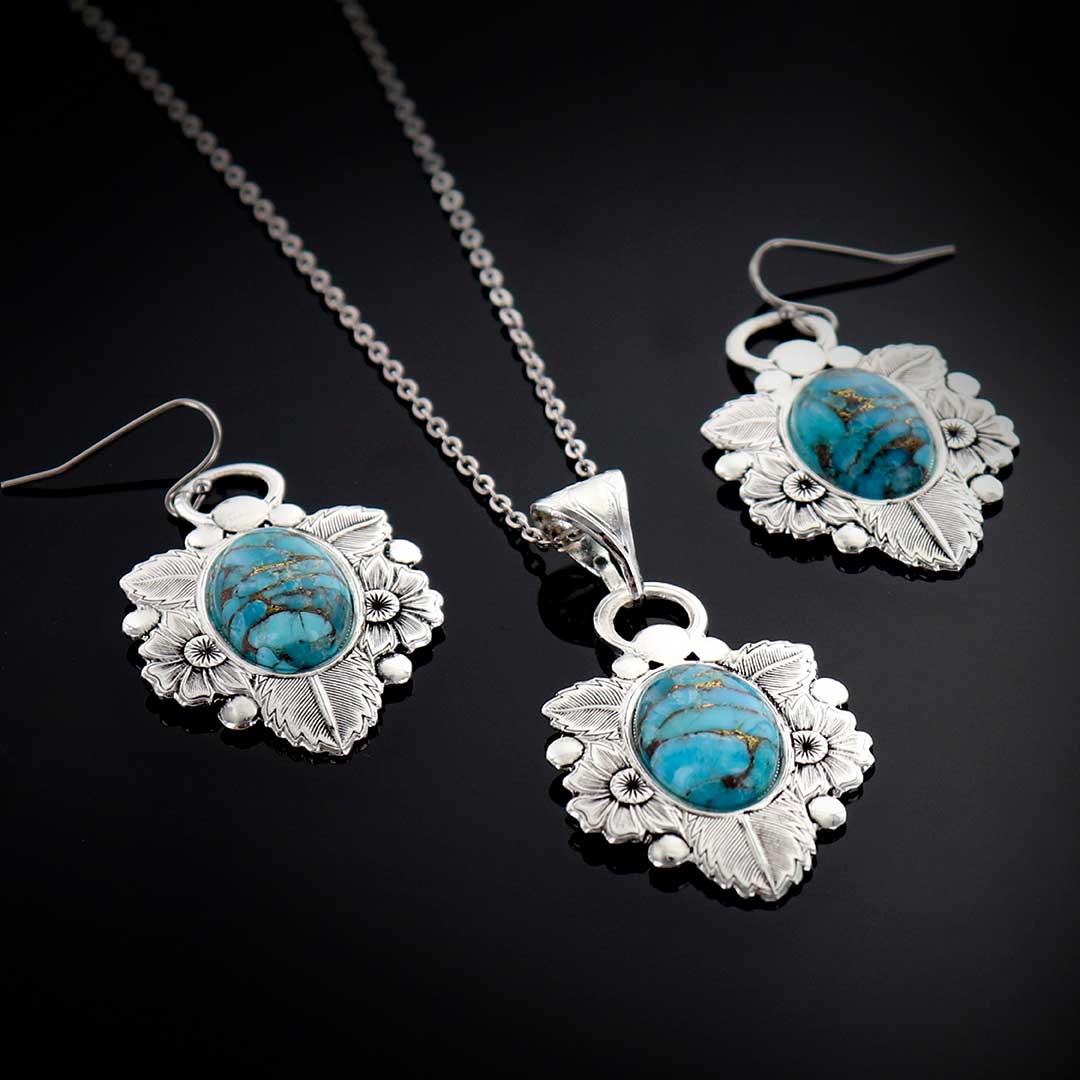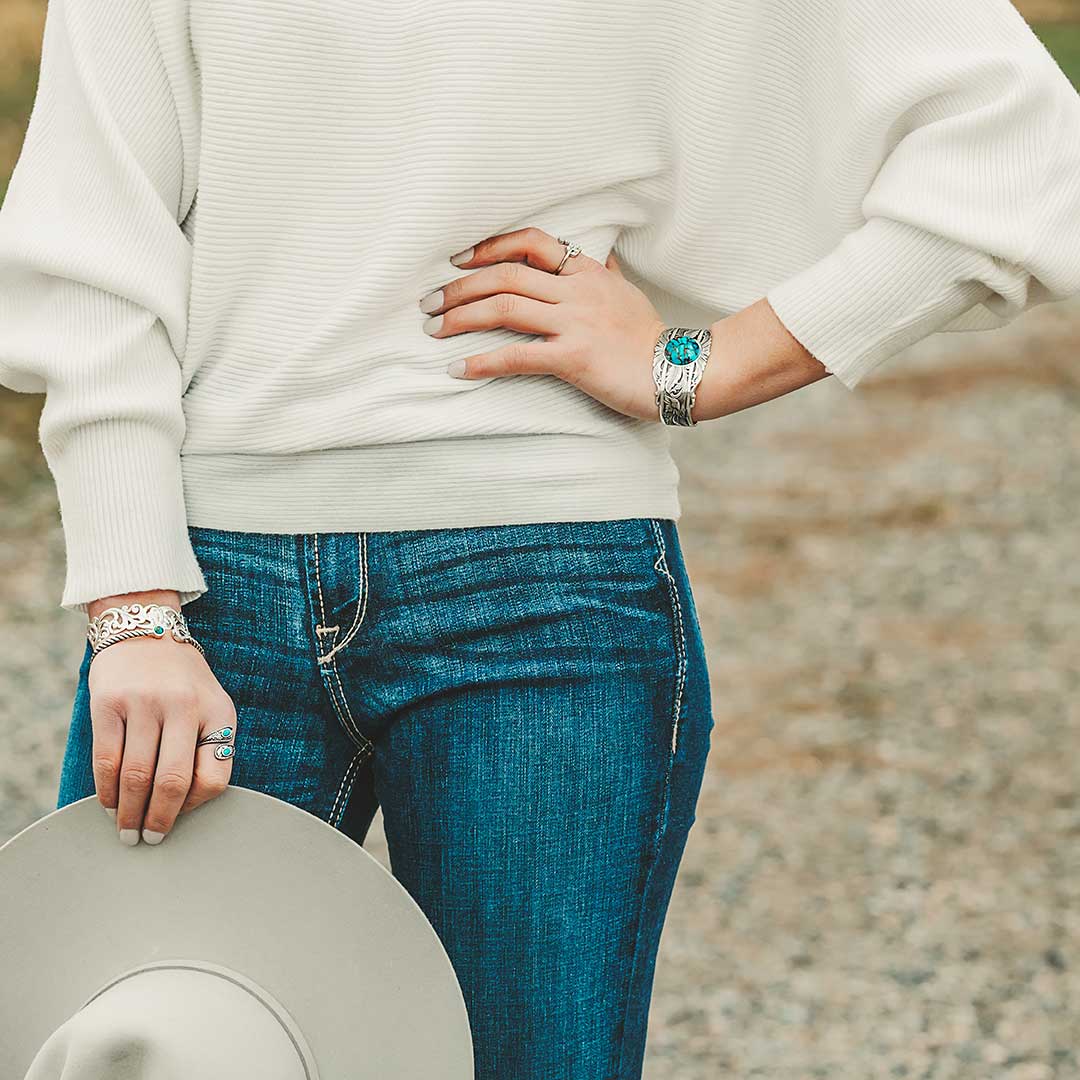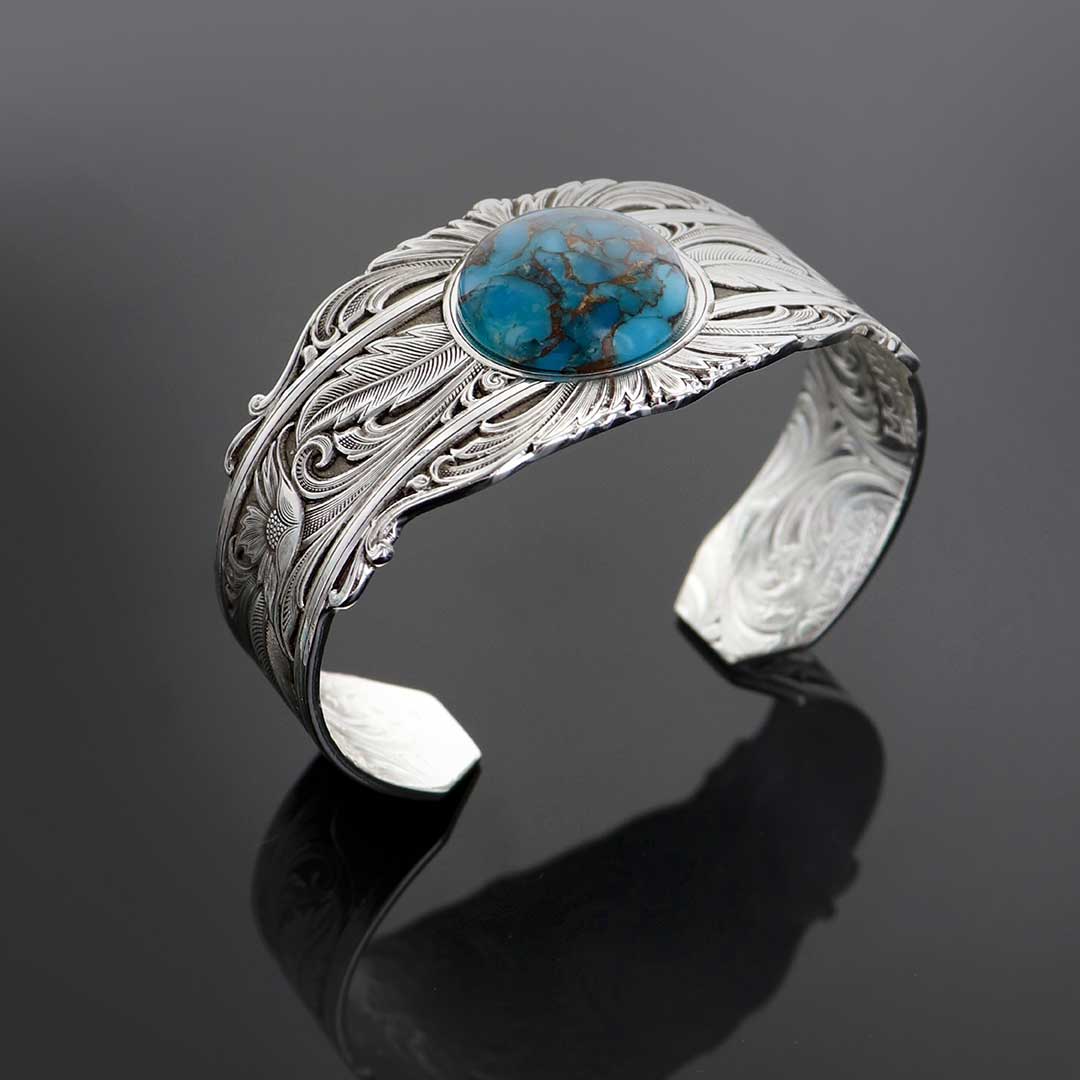 Spring is for Sheridan Fields Blue Turquoise
It is finally starting to feel like spring here in Montana and it couldn't be a better time for our Sheridan Fields Blue Turquoise designs. Spring is such a happy time here. The flowers start to break through the ground and the grass becomes a vivid green. After a cold and brutal winter the warmer, sunny days create a reprieve before the blistering heat of summer. This necklace, earrings, and bracelet set remind us of a warm spring day where the flowers are just starting to bloom and there is a clear blue sky. Besides the memory of spring that this set creates, it also demonstrates the silver artistry and craftmanship of Montana Silversmiths.

The compressed turquoise with copper stone serves as the centerpiece in each piece. The variation in the stones makes them unique and one of a kind. The stunning intricate Sheridan engraving surrounds the center turquoise stone and showcases the Montana Silversmiths silver artistry. The breathtaking floral pattern has an antique wash to darken the fine lines of the intricate engraving to give depth and dimension.

The stunning set is sure to elevate any ensemble. Pair these accessories with a simple outfit and they are sure to shine. Each piece can shine on its own or together. The Sheridan Fields Blue Turquoise pieces can complement any outfit making them a must-have for your collection because no matter what season this set will always remind you of the perfect spring day.
---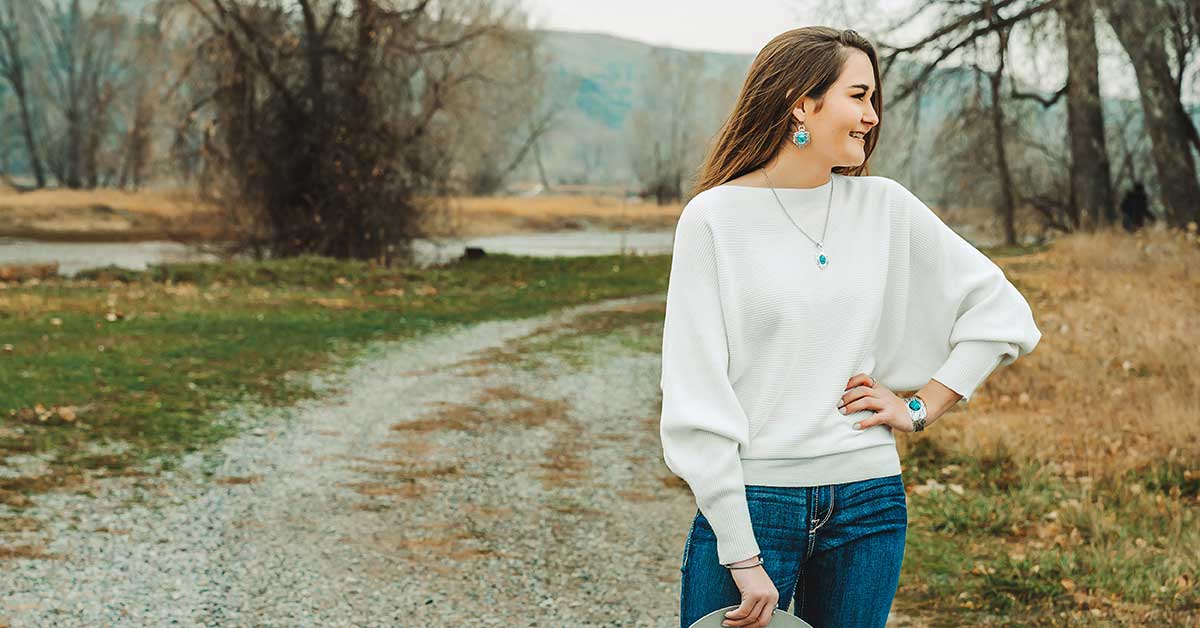 Shop Similar Products