Montana Silversmiths Recognizes Top Preforming Team Members
As we head into the new year we are proud to honor the top performing sales team represenatives from 2022 at our January sales meeting.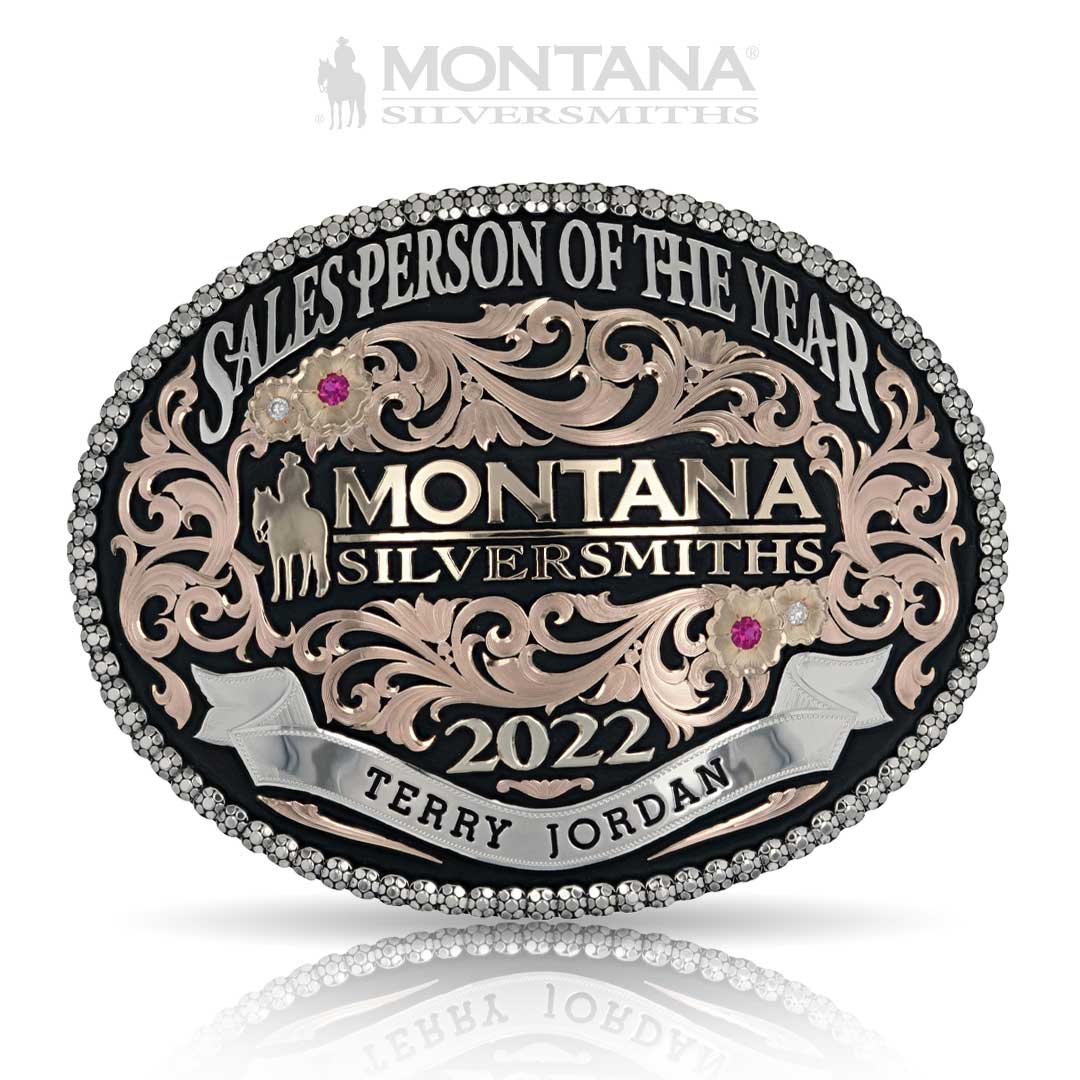 First we would like to congratulate the 2022 Salesman of the Year, Terry Jordan.
We are incredibly excited to announce the following top performing team members. We congratulate them on their achievements and thank them for their contributions to our success:
1.Top Driver of New Company Initiatives (B2B Sales)
Travis Jakeway
2. The Key Account Service Award
Patrick Powers
Travis Jakeway
3. Top Sales Driver of Company Promotions
Walter Namiotka
4. Top Performer for Opening New Accounts
Penny Hubbard
5. Territory Sales Growth Leader
Ted Stovin
6. Million Dollar Club Members (Territory Growth to $1M+)
Kelvin Mitchell
Carrie Lancett (2 time recipient)
Kelly Kennedy
Lyndsay Kenning
Terry Jordan
David Stevens
Ed Alves
Bobbi Jo Murray (2 time recipient)
7. Two Million Dollar Club Member (Territory Growth to $2M+)
Gina Valencia (Outbound Customer Service Representative)
Congratulations to all our winners and a heartfelt thank you to our entire rep and sales support team for their commitment and hard work in 2022! We appreciate everyone's efforts and contributions to our successes, and we are looking forward to 2023.