Montana Silversmiths Presents the Yellowstone Collection Part III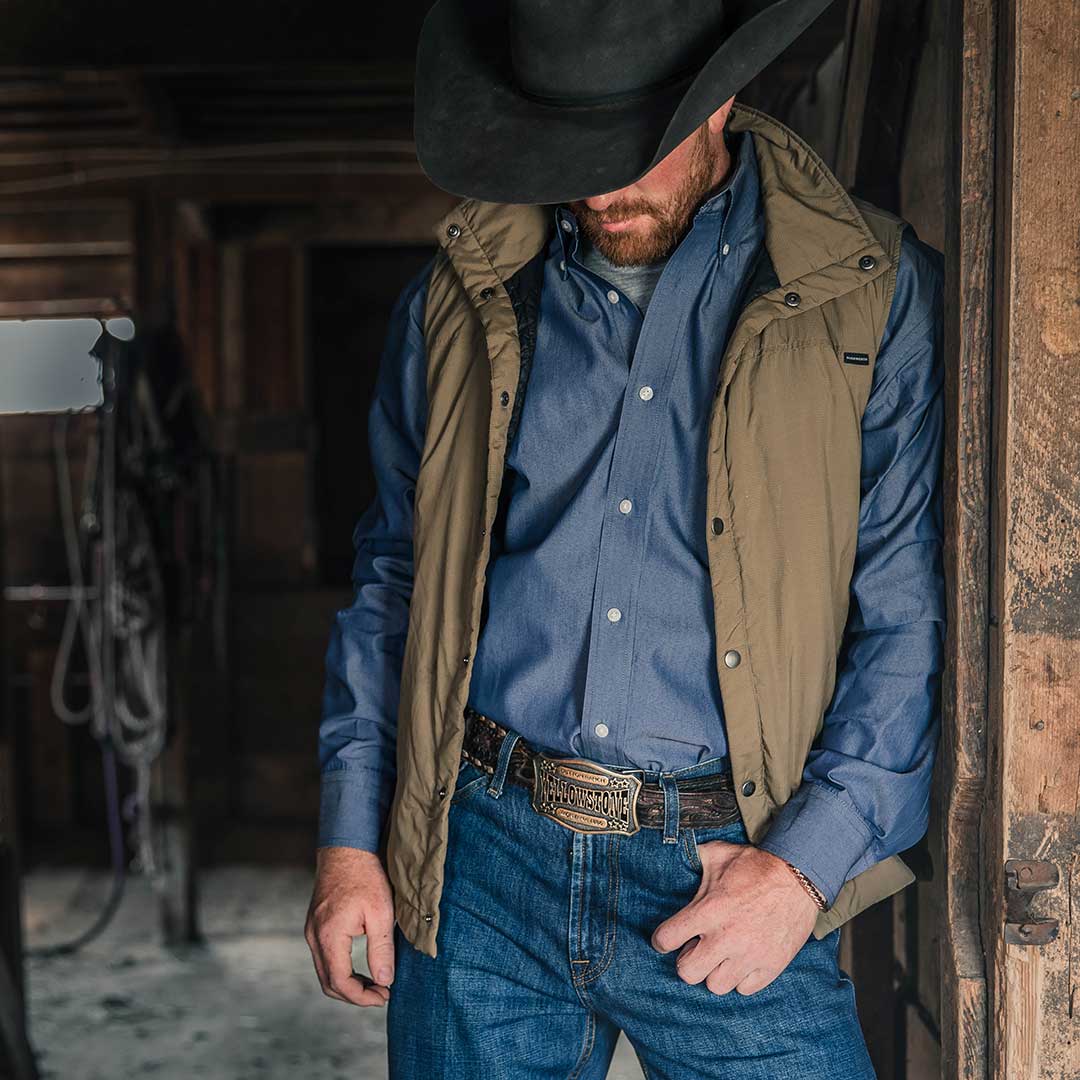 The Yellowstone Collection Part III
Yellowstone
At Montana Silversmiths, we are elated to add to our popular Yellowstone Collection, as a proud partner with Paramount's Yellowstone television series created by Taylor Sheridan.
New this year are two Dutton ranch Attitude buckles, brand necklace, and earrings featuring the Yellowstone 'Y' brand. The pieces are inspired by the popular television series Yellowstone. We wanted to continue to feature the iconic Dutton Family Y brand and keep telling the story behind it.
As we saw in the television show Yellowstone's fourth season, the unwavering determination, and strength of each of the characters as they continue to navigate the changes in Montana. It doesn't matter who your favorite character is, whether it is Rip Wheeler, Beth Dutton, John Dutton, or anyone else, for fans, each character holds a special place in our hearts.
We gain insight into the history of the Dutton family in the new Yellowstone spinoff 1883. In the tv show 1883, we learn the origin of the Dutton family, their hazardous trek to Montana, and how they came to obtain the land that John Dutton is determined to protect. Each new insight into this story strengthens our bond to this family brand and what it means.
New Designs
We wanted to offer a simplified design to this collection to allow the Yellowstone brand to speak for itself.
With this simple, all gold design the Yellowstone necklace and earrings are the perfect addition to this collection. Sporting the iconic Dutton family's Y brand, the necklace and earrings are finished in bright yellow gold, cut out, and include a gorgeous bright-cut engraving. These pieces are simplistic, stunning, and encompassing of everything that is Montana.
Additionally, we added more Attitude cast buckles to this collection. These buckles capture everything that is the Dutton family and Montana. The first Attitude buckle added to the Yellowstone collection is a scalloped shape with clipped corners. The buckle has an antique silver background with black hand-painted letters and gold-toned trim. The stars in the corners add to the western style.
The second Attitude buckle is bowed in shape with clipped corners. The silver-tone background holds the word "Yellowstone" in the center. "Dutton Ranch" and "Montana 1886" also are written on the front. The Yellowstone Collection has something that every Yellowstone fan will love.