Holiday Gift Guide 2020 - Gifting Inspiration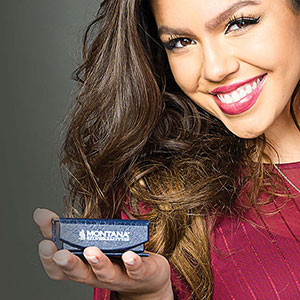 It's never too early to start brainstorming for those special Christmas gifts.
The holidays often sneak up on us and it can be tricky to find the perfect present for everyone on your holiday list. This year, we have curated a list of our favorite fun, personal, and thoughtful gifts through our Holiday Gift Guide 2020.
Money Clips
A money clip is classic. It is an extension of one's personality.
It is a simple accessory that shines big and shows style. We like to think it's a great gift for family.
Men's Watches
Watches are timeless and ever-evolving.
From the classic pocket watch to the modern iWatch, gift your special people time… but with style.
Buckles
Custom belt buckles and buckles are our specialties.
Our Build Your Own Buckle maker is easy. You select exactly what you want on the buckle. Our buckle maker comes with hundreds of options – from western belt buckles, southwestern belt buckles, rodeo figures, and images inspired by nature. They all come with custom engraved messages on the front and back to remind your special recipient of what they mean to you.
Build Your Own Buckles are made in the USA.
If our Build Your Own Buckle maker isn't your thing, below are some of our favorite Montana Silversmith's made buckles.
If you're looking for a ready-made buckle, check out our Attitude buckles below.
Jewelry Sets
A women's jewelry set takes your gift game to the next level.
Gift complete looks and let us do the pairing for you.
Here are some of our favorite women's jewelry sets:
Anything Minimal
Minimal jewelry is appealing to so many. It is bright, shiny, beautiful, and can be layered.
Most importantly – it accentuates all personal styles. Minimal jewelry is a great gift for a friend.
Below are some of our favorite minimal jewelry.
Bolo Scarf Slides / Hair Ties
The bolo tie is classic western – so, naturally, a bolo scarf slide is classic western chic. These bolo pieces can be used as scarf slides or hair ties.
Western, feminine, and a great stocking stuffer!
Statement Pieces
Statement pieces are the star of the show. They effortlessly pull together a look and are designed to impress! The best part about them? They make great gifts for women's jewelry.
Bracelets
Bracelets have a longstanding history of being immensely meaning. They have symbolized everything from friendships to wishful energies and even held gems. Our favorite holiday gifts include thoughtfulness and creativity… much like our favorite bracelets!