2022 Pursuit of Excellence Scholarship
Montana Silversmiths Pursuit of Excellence Scholarship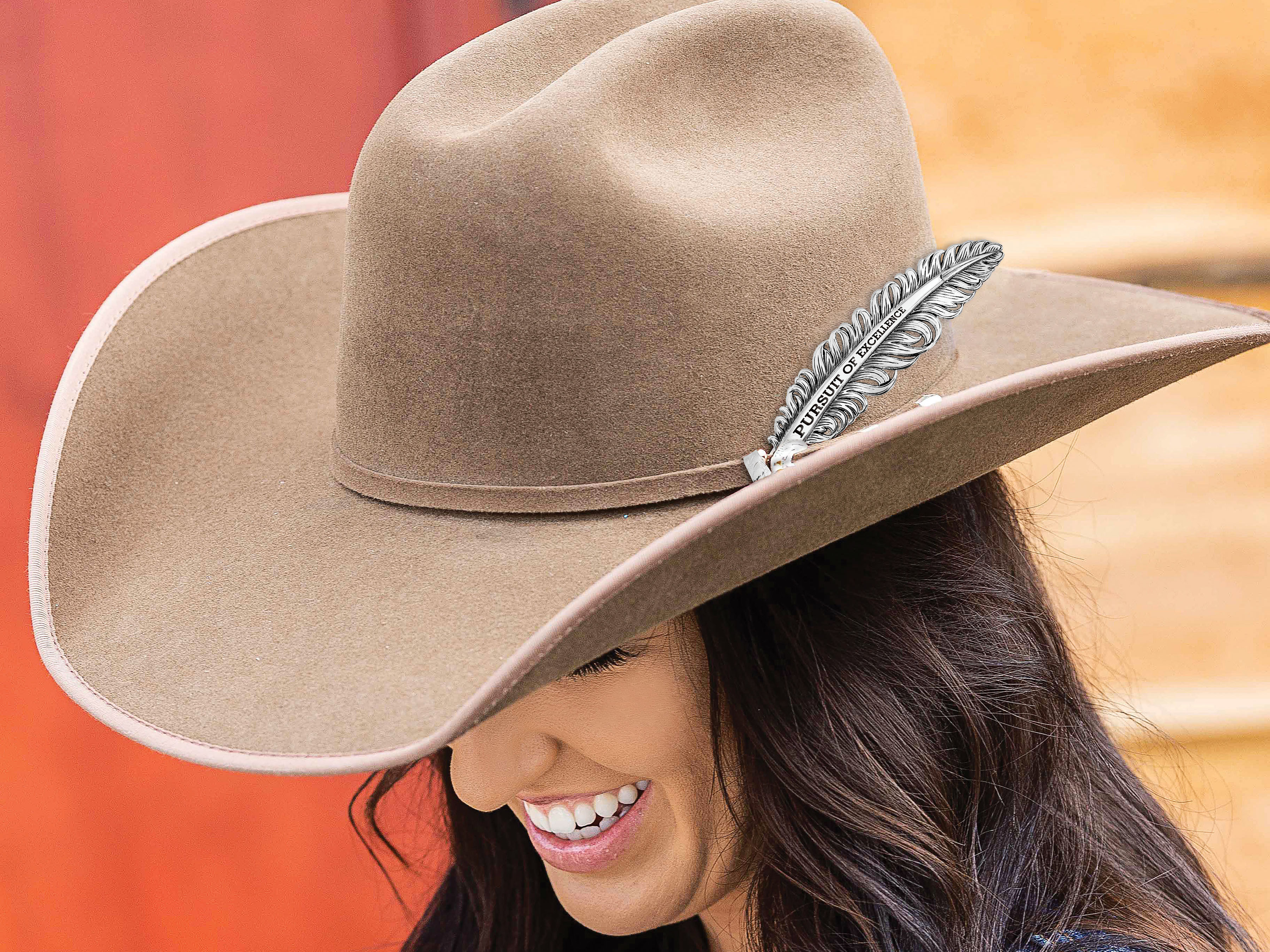 The Montana Silversmiths Pursuit of Excellence Scholarship program was created in 2005 to acknowledge and reward excellence. From its inception, this program has been intended to celebrate and encourage students to be the best versions of themselves through continued personal growth.
The Pursuit of Excellence Scholarship is an investment in students who value self-improvement and want to do better for themselves and their communities. The recipients of this scholarship over the years have come from all walks of life, with different stories and backgrounds. There is one thing that the recipients share, and it is not the best grades or most athletic ability. Each recipient of this scholarship has a desire to become the best they can be: individuals that are in the "Pursuit of Excellence". Through the years this scholarship has been awarded to teachers, lawyers, doctors, nurses, ranchers, veterinarians, Wrangler competitors and, a PRCA World Champion winning cowboy earning a Montana Silversmiths crafted Gold buckle. As we look towards the future of this scholarship, we celebrate our past recipients as they continue their pursuit of excellence.
This incredible opportunity has been continuously supported by the Everybody Wins Program and Montana Hat Feathers Sales. Cowboy Sh*t licensed products started supporting this scholarship in 2022, with a portion of all sales being contributed to the fund. This contribution to the Pursuit of Excellence Scholarship has come full-full circle, as co-founder Ted Stovin was a recipient in 2012. Ted is not only a co-founder of Cowboy Sh*t, a podcast and lifestyle brand but also a Montana Silversmiths Sales Rep. He continues to pursue excellence as well as support the future of students on a similar venture through the Cowboy Sh*t brand.
Know that every time you see a Montana Silversmiths hat feather, a Cowboy Sh*t buckle or the utilization of the Everybody Wins program there is more to the story, and these programs have a larger meaning and purpose.
Add your name to the list and apply to be in the 2022 class of the Montana Silversmiths Pursuit of Excellence Scholarship. Available for high school seniors or current college students enrolled in an accredited 2 or 4-year college. The application deadline is August 15th recipients will be announced on September 15th via email.