2020 Round Up! A Look at Our Fan Favorites + Best Sellers of 2020.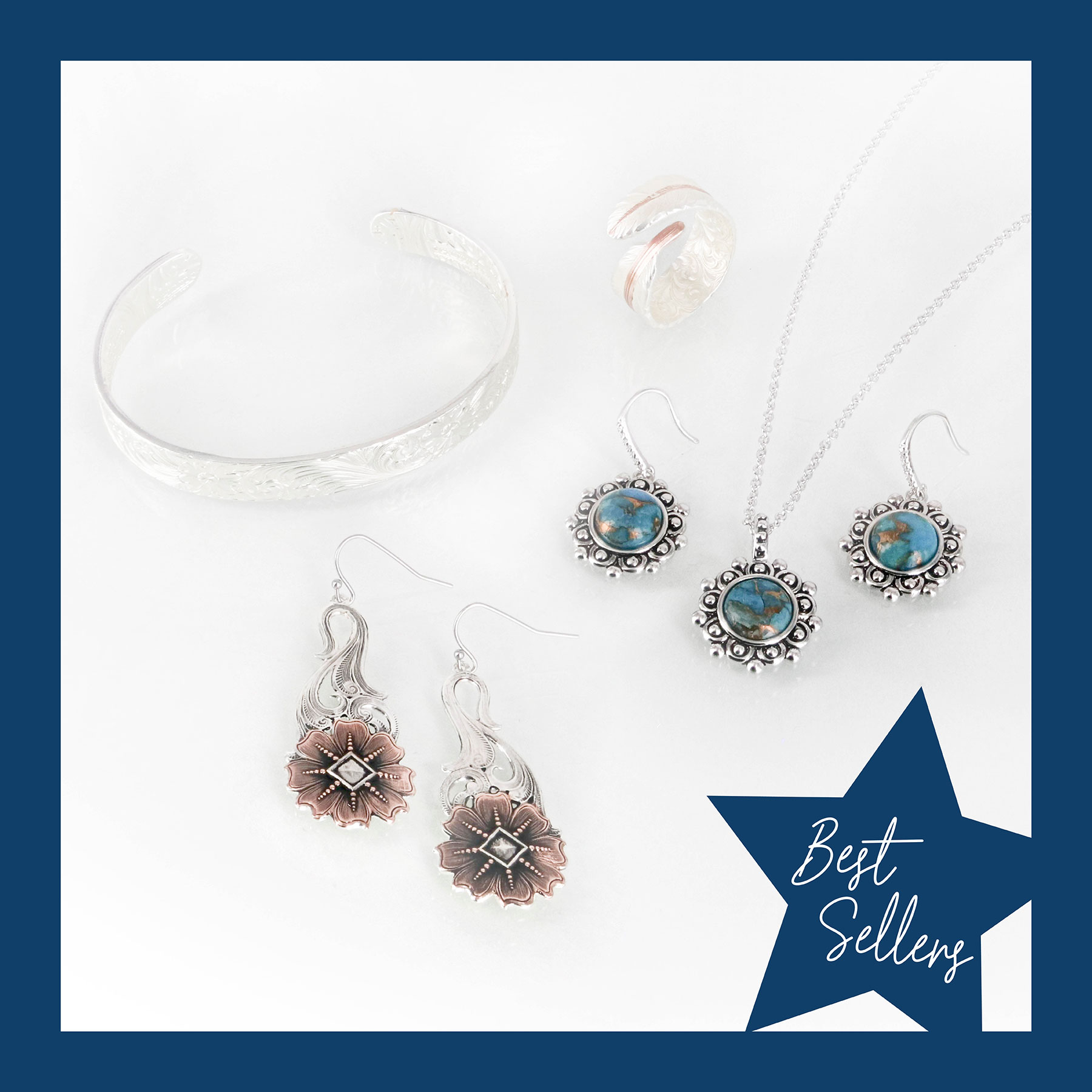 2020 Round Up! A Look at Our Fan Favorites + Best Sellers of 2020.
Based on feedback from you all, we've curated a list of the most beloved Montana Silversmiths' pieces from 2020. They range from classic western necklaces and silver-toned jewelry sets to cowboy belt buckles and engraved bracelets. Since they are fan favorites, there is sure to be something you, or that special someone on your holiday list, will love. If you're scrambling for last-minute gift ideas, look no further!
Bonus: we are offering FREE upgraded shipping for orders over $200 from today (12/14) until Wednesday, Dec. 16th.
Shop our best-selling, fan favorites below.
Necklaces
Necklaces are fan favorites for a reason - they look great on everyone, thoughtful gifts, and complement individual style. It's no surprise that our cross necklaces are at the top of the list. They are intricate, dainty, and showcase faith in Christ.
Buckles
Belt buckles are our specialty. It's a given that they top the list of best sellers. Classic western buckles, cowboy buckles, Christian buckles, rodeo buckles, American pride buckles. Here are the favorite buckles of 2020. Which one is yours?
The Rest
Take your pick for favorite of the last four top-selling Montana Silversmiths items of 2020. Our engraved bracelets always make a statement and complete outfits. Our rose-gold rings shimmer in light and delicately wrap around your finger. The Wildflower earrings are classic cowgirl style gorgeous. And the jewelry set? You can't go wrong grabbing the entire bunch as a gift to others (or, for yourself)!